Are my leadership footprints online?
Introduction Text:
In the space of just two months I have become part of a growing 'flock' of twitterers.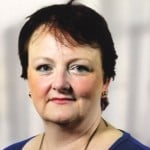 When I wrote my first blog, little did I anticipate how quickly the social media aspect of my leadership journey would evolve.  I closed the blog saying how I hoped that with each step I would leave an impression a 'leadership footprint' – of my wholeheartedness as a leader, and I asked if others would join me on that journey.  Here's a snap shot of three key things that have happened since!
First, Twitter Chats; with the help of some great colleagues on the NHS Leadership Academy's Nye Bevan programme, we have held two twitter chats covering leadership topics including reflexivity, trust, confidence and courage. If you're not sure what a twitter chat is – at an advertised date and time you join in a conversation using a # (hashtag) to discuss what interests you, related to the general topic of that particular 'twitter chat'.
Still not sure?  Have a look at what we had to say with our 'Storify' page which we used to write up our experiences.  'Storify' is also something I had never heard of until recently and a great tool.  After the first chat I closed with:
"If your actions inspire others to dream more, do more and become more you are a leader" John Quincy Adams

The first chat had a fantastic response, in an hour we had 45 participants posting 341 tweets.  Twitter chat two 'live from Leeds' was also about helping others new to twitter, 16 of us gathered to support each other which was great fun – the number of participants on the chat was 87, sending 603 'confident and courageous leadership' tweets – almost twice that of our first chat.
Secondly, none of this would have been possible if it had not been for #ReOTD (Reflections of the day).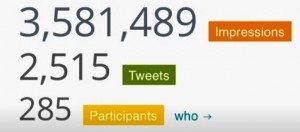 In less than two months, an idea shared with initially three other people has become quite a phenomenon (and growing) – 285 leaders are sharing ideas, concerns and reflections on how we can improve the NHS, they have posted 2,515 messages and created over 3.5 million impressions.
They are all doing this because they care passionately about the NHS and want to help shape a better future.
Finally, I set myself this goal as part of my personal journey on the Nye Bevan programme:
I will be at my best when,
I am able to inspire; I rise to the challenge and embrace my vulnerabilities and am courageous; I care enough to seek out the truth and act with integrity.
What social media is doing is helping me to achieve this, in the last four weeks I have grown my network with over 250 new followers, and what's amazing is that they have over 260k followers!
And all this with the help of a little blue bird and a #.
The next #ReOTD chat will take place on June 11 at 7pm, and will be a chance to share your views on systems leadership.
['/panel]