Ward manager urges others to apply for the Mary Seacole programme
Introduction Text:
Ward manager at Devon Partnership NHS Trust, Debbie Harris is urging others to apply for a fully funded leadership programme, which she believes was a significant help in gaining a recent promotion from charge nurse in an acute inpatient ward at the mental health trust.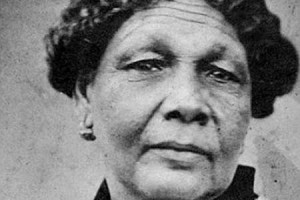 The Mary Seacole programme is part of the largest investment in leadership the NHS has ever known. It is aimed those who either work in the NHS or provide NHS-funded care, and is equally relevant to clinical and support roles. It is particularly suited to those who are preparing to take on their first formal leadership position in healthcare or have recently done so.
More than 2,400 have already started the programme, with applications now open for the next intake this autumn.
Debbie began the Mary Seacole programme in October 2013, she said: "When the opportunity to apply for the Mary Seacole programme came up I knew I had to, to my surprise I was accepted. I didn't know what to expect but hoped this would develop me as a leader as I had had no formal training and very little informal training.
She said: "The programme has given me a greater understanding of myself, my strengths and weaknesses, helped me identify the type of leader I want to be and to understand the skills needed to achieve this.
"The programme explored an incredible amount relating to the NHS which has broadened my outlook, increased my knowledge base and given me the confidence to apply for this post. During my presentation I was able to communicate clearly what was expected and demonstrate my knowledge. I definitely would not have been able to do this if it were not for the programme."
Chris Lake, NHS Leadership Academy's head of professional development, said: "Understanding who you are as a leader and who you aspire to be is central to the Mary Seacole programme. It's about understanding your impact on those around you and the opportunities you have to make a real, tangible difference to leading your team and especially to patient care.
"Congratulations to Debbie on her recent promotion, it's great to hear that her experiences on the programme have helped to broaden her knowledge of the wider system and given her the confidence to take the next step in her leadership journey."
The Mary Seacole programme is part of a suite of leadership development programmes, alongside the Edward Jenner, Elizabeth Garrett Anderson and Nye Bevan programmes.