"What the leadership programmes mean to us, our organisations and most importantly, the patients we commission services on behalf of" from Senior Operating Officer and Nye Bevan participant, Catherine Randall and Deputy Chief Finance Officer and Elizabeth Garrett Anderson participant, Kirsty Hollis, NHS East Lancashire CCG.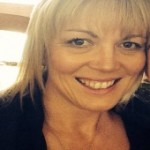 Our CCG is on the top end of medium sized and directly employs 52 staff, with a revenue resource limit of £501m. From their inception, our organisation was very supportive of as many as possible of us partaking in the Leadership Academy programmes. To date we have one on Edward Jenner, three on Mary Seacole, one on the Anderson programme – with another to commence imminently – and one participating on the Nye Bevan Programme. That's almost 15% of our workforce undertaking Leadership Academy programmes!
Very quickly, we realised that there was merit in the participants meeting up as an action learning set (ALS), to share experiences and learning, but also to be able to provide an internal support network for each other, where we could openly discuss any concerns or problems we were finding with the programmes and to come up with solutions on how best to tackle them.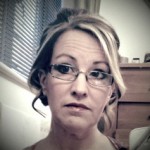 The other benefit was that through the ALS, we were able to secure protected time to undertake our study.  We approached the senior management team with a suggestion that depending on the programme and proportional to the estimated weekly time commitment, that work should allow us a number of  hours each week to study. The argument being that for us to participate is not costing the organisation anything specifically, as individuals we are investing a lot of time in our development and the organisation will benefit from our learning and so there should be some "contribution". This was met favourably and this element has now been written into the CCG's training policy so that those who follow us will also benefit from the same offer.
Additionally, what we are finding is that those who are currently on the Edward Jenner and Mary Seacole programme are becoming ambitious. They see how we on Anderson and Bevan are growing, the types of activities we are involved in and they want a slice of it. We are also using the ALS as a way of filtering our learning through the CCG.
Within the organisation, we have found this cross programme support very beneficial. Externally there seems to be a lot less of this going on. In our experience, it is only because we work together that the 'Andersonian' has found out about and infiltrated 'Bevanite' projects (e.g. using the hashtag #ReOTD).
We were both Twitter and general social media novices before commencing on the programmes, but we now marvel on a daily basis at the networks we are building up and the wealth of fantastic resources that have been opened up to us.  We do have an organisational Twitter account and Facebook page, but we need to be using them better. The examples of how this can be done are endless; we just need to secure the commitment to be able to do it.
So what have the programmes meant for us? Obviously it's slightly different for each of us, being at different stages in our leadership journeys, but the common things we have both cited are:-
Increased confidence – to be able to question and to be able to make and stand by decisions that we may normally have sought further support for;
Inspiration – to be able to evidence how our actions make a difference, how what we are learning and experiencing is rippling out to the benefit of patients and carers;
Ever widening networks – to be able to learn from best practice, to share ideas and to gain insights and perspectives that would never have been available to us.
And what of our organisations? Through the programmes and the learning we are bringing back we are seeing:-
Reflection – such a simple tool which seemed to have been forgotten.  We are now making space for it at the end of meetings and asking the honest question – "have we achieved what we wanted / needed to achieve?  If not – why not?"
Sense of purpose – for those of us who do not have much contact with patients, we are opening up the opportunity for that to happen – wider sharing of the patient stories that are presented at Governing Body meetings and the opportunity to participate on provider quality visits.
Positivity and vigour – we can achieve what our patients want us to achieve on their behalf – we can demonstrate that we have listened and we have acted.
Finally, our population – how are our patients starting to see the benefits of our development?
Little things matter – we need to be more visible, letting patients know that we are listening to them and commissioning the services they want on their behalf
Patient Centred Care – at the heart of all commissioning decisions, our organisation's ambition.  We're not there yet, but we have improved significantly and with the ideas and contacts we are bringing back, it can only get better.
Commissioning for better outcomes – so our patient population see improved quality, performance, access, safety and the 6 C's are incorporated into everything we do.
What has been the biggest benefit of nearly 15% of us participating in Leadership Academy programmes?  Simple, it's got us talking. People who may not necessarily have spoken to each other at length are talking, working together, supporting each other and sharing our learning so that it can be filtered through the CCG at a greater rate.
We'd like to see more of this in a structured way across the Academy programmes. At the moment, there is no way for those on Seacole to get even a glimpse at what the Andersonians or Bevanites are up to, unless like in our organisation you have somebody on the programmes.
So how can we inspire these people to want to progress and continue the cycle of development and service improvement, if they can't see what it is all about?