Case study: Aspiring chief executive programme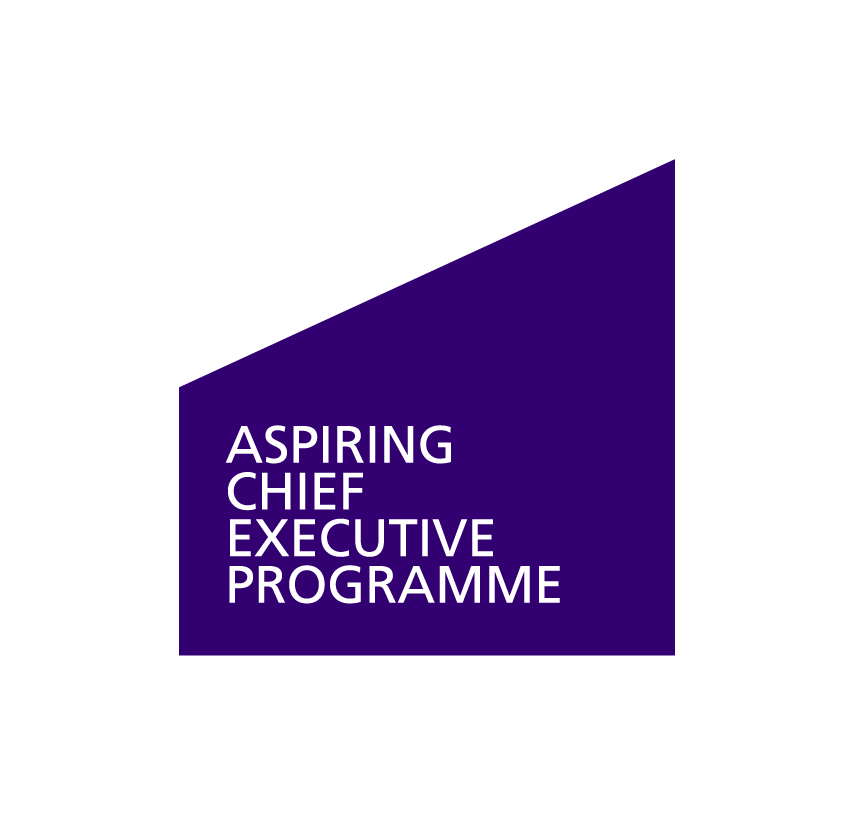 Navina Evans got involved in The Aspiring Chief Executive programme after agreeing with her trust's chief executive, chair and executive team that in the run up to the then chief executive's retirement she would prepare herself to take over. She is midway through the programme.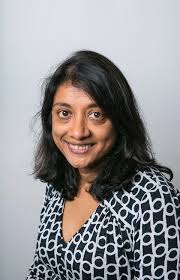 "I got involved in the programme with a very specific end in mind. I had my own personal development plan which was agreed with the then chief executive, chair and wider executive team. We also had a succession plan within the organisation. The chief executive and chair saw it as part of their responsibility to develop the next generation of chief executives; getting on the programme wouldn't only benefit me, but the organisation too."
Navina felt the structure of the programme – the content, the virtual campus and the flexible style of remote learning – really complemented the other various things she was doing to prepare herself to step up. She had decided that she didn't particularly want an academic qualification; preferring to focus on the real life issues of being a chief executive. The programme looked like it was more around how to do things, rather than the theory behind doing them, which suited her perfectly.
The programme
The most valuable aspects of the programme for Navina were:
Networking: The programme offered a valuable opportunity to really get to know a likeminded peer group who are always willing to offer support: "I've met a lot of leaders in the NHS before I went on the programme and got a sense that many people are feeling quite burnt out, negative and helpless. This was an opportunity to meet likeminded people who had a lot more energy and enthusiasm. Tapping into that was good; I felt really enthused about being part of this 'club' and I made contacts that I think will, hopefully will be lasting ones."
Empowerment: Navina felt supported to be a more effective leader and change the way things were done if appropriate: "It challenged us to be active in shaping things rather than simply accepting that things are done 'to us' as leaders."
Self-awareness: The programme helps participants make more sense of their leadership style and understand different aspects of it; for example which elements are intuitive and which factors can derail it. They then build up their understanding on any areas for improvement. "All of the tools such as the assessment and the 360 degree feedback were really helpful; there was a lot of healthy challenge about why I was doing what I was doing."
Impacts
More confident leadership style: Navina feels her leadership style is more refined as a result of the programme: "It's helped me project confidence and be much more considered about the way I react when people resist change, an example being the introduction of a new quality and improvement methodology which will involve large scale change in culture." Navina also feels her learning has led to a more open and transparent way of operating, where it's more acceptable to admit to not getting things right the first time, and giving colleagues who aren't on the senior team more of an input
Team work: The programme has impacted on the way Navina leads the executive team; making her more likely to identify areas of conflict and find solutions: " I've been able to plan exec team away day, talk to colleagues about how we will amange the change in our relationships and better understand our team dynamics together."
Strategic thinking: The programme aims to help participants step away from the day job and look at things more holistically, which means they're better-able to identify areas which can tie everything together and help achieve strategic objectives. "We're a stable organisation which isn't in deficit so it would be easy to just focus on maintaining the status quo, but as a result of this type of thinking, I've become more heavily involved  in engaging with external stakeholders for example around the STP work and am able to support our staff to push ourselves even further in our ambitions to improve quality.
The case for investment
Navina believes that work needs to be done within boards around succession planning: "If you want to be a chief executive within the next two to five years and your manager supports that goal, this programme could be included in your personal development plan. People need to be more explicit about their career aspirations and the help available to fulfil them."
Navina also feels that leadership development programmes play an important part in harnessing the talents of potential leaders from diverse backgrounds. "It's a real shame that we have to be talking about this, the fact that I'm an Asian woman became a big deal on social media. My chair is and I are both BME women, so our uniqueness caused huge excitement. Although things have probably improved for many colleauges with protected characteristics, , I think a lot of people  from a diverse background experiences subtle discrimination. We have a shortage of expertise, a shortage of skills and a shortage of staff and we're not exploiting what  is an untapped resource. It's important that it doesn't end up being tokenistic, we need to think  equity rather than equality and I think the problem is that we don't all start from the same baseline."
Navina's in no doubt about the impact the programme has had on her career: "I knew what the end point was going to be and I've achieved it – I'll start as chief executive in August. There's no question in my mind that being on the programme helped put me ahead of other candidates."