Contents
Costs
This network is fully funded by the NHS Leadership Academy. This means:
Attendance at network meetings is free for up to 30 members
For first time (newly appointed) chief executives, sessions with a transition coach will be funded by the NHS Leadership Academy.
Please note the only cost to members will be their travel and accommodation to attend the events.
Key dates
The 2-day development days are confirmed for:
30 June – 1 July 2020
London
27 Oct – 28 Oct 2020
Leeds
2 March – 3 March 2021
Leeds
29 June – 30 June 2021
London
26 Oct – 27 Oct 2021
Leeds
1 March – 2 March 2022
Leeds
---
Faculty members
Louisa Hardman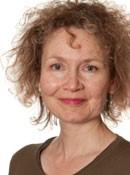 Louisa is passionate about developing creative and engaging interventions that deliver improved individual and organisational performance. Blending organisational realism with creativity and psychological insight, her clients span a range of sectors including higher education, health, central and local government, broadcasting, publishing, professional services, transport, social housing, retail, distribution, finance, membership organisations, trades unions and the police. She has experience of supporting public sector leadership development through change and has special interests in:
Executive and top team coaching to improve organisational performance through fostering leadership direction, capability, resilience and creativity.
Supporting whole organisation culture change and development through leadership and management development and facilitated conversations.
Louisa brings a deep understanding of individual, group and organisational change and development through her combination of psychotherapeutic and organisational consulting practice. Clients also say they value her integrity, thoughtfulness, humour and challenge.
---
Francis Stickland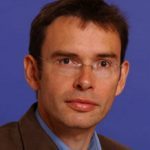 Francis is an experienced strategy and organisation development (OD) advisor. He has led the European Leadership Consulting Practice and the European Corporate Restructuring & Change Practice for a global consulting firm.
Dealing regularly with business restructuring and corporate transformation, he has deep expertise in strategy setting, organisation design, leadership effectiveness and culture change.
Francis has held positions within both the banking and manufacturing sectors, living and working in Belgium, Sweden and France. Since 1996 he has consulted in North America, the Middle East, S.E. Asia and Europe operating at Board and top team levels. He is now Managing Partner of The Blue Grain Partnership in the UK.
Francis has worked with a range of organisations across sectors and continents, including Avaya, PricewaterhouseCoopers, HSBC, Shell, Royal Bank of Scotland, Ernst & Young, the British Red Cross, Arup, Holcim, B&Q, United Utilities, Philips, Cadbury Schweppes, General Electric, Coors Brewing Company, Aon, British Telecommunications, Bayer, BBC News, SES Global, the NHS, Zurich Financial Services, Eon and the Prudential.
Author of The Dynamics of Change (Routledge: London & NY) and contributor to HR in the 21st Century (John Wiley: NY), he has published, consulted and lectured on strategy, systems thinking and business transformation.
Francis holds a PhD in Organisational Behaviour from the Department of Systems Science, City, University of London.
---
Frances Storr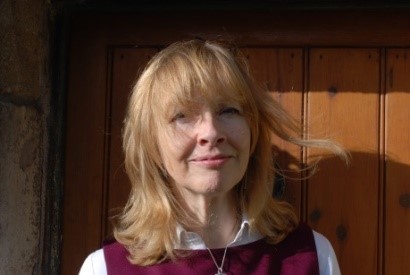 Frances is a Chartered Occupational Psychologist with over 20 years' experience of designing and facilitating Leadership and OD interventions at different system levels. She works cross sector and has worked with senior leaders in Ford Motor Company, Kellogg, Red Cross, Cancer Research UK, BBC Worldwide and Astra Zeneca. Her work ranges across: senior team development; systems leadership; culture change and executive coaching. More recently she has been working with health and social care in 4 areas of Yorkshire to develop communities of system leaders who are connected to a shared vision, will lead across boundaries and act with courage. This has involved; working collaboratively with people from the various partner organisations to design and facilitate large group interventions; building relationships at all levels in the system from CEO to front line and bringing underpinning expertise in how to lead in complex systems. The work was published last year in the International Journal of Human resource Development Policy and Research.
Her early career included leading a culture change in a Training and Enterprise Council and working with the London School of Economics to apply complexity science to organisational design and development. This has been an area of interest ever since and she has many years' experience of the practical application of these ideas to running organisations and networks of organisations.
She is a director of Levati which has an aim of developing workplaces where people can bring their full humanity and where people thrive and flourish rather than just survive. Her style combines academic credentials with wisdom, sharp insight and down-to earthness. She brings an authentic presence, compassion and respect and works at depth with individuals and groups in order to change mindsets.