"Developing leadership skills needs to be a priority for all of us regardless of our title or position."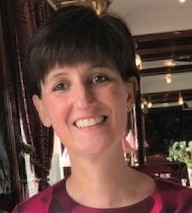 Julia Gray is a chartered accountant in NHS finance and recently completed the Edward Jenner programme. In her blog, Julia tells us how the programme has given her the skills to be the leader she wants to be.


I've been working as a chartered accountant in NHS finance for seventeen years. For over four years I was a lead on a national NHS costing transformation programme where I worked with acute, ambulance, mental health and community providers to develop and implement a standardised patient-level costing approach. The purpose of the NHS costing transformation programme was to help providers understand their costs better, enable effective benchmarking and support national uses of cost data.

When leading on the transformation programme, I quickly realised that while technical skills were needed, it wouldn't be successful without effective leadership skills. It became clear that although organisations are responsible for transformation, it's the responsibility of the individual to change what they do and how they do it for a transformation to become embedded in the culture. I understood that we needed to bring both organisations and individuals with us on this journey, and to do this effectively I needed to strengthen my leadership skills.


I was encouraged to enrol on the Edward Jenner programme – it covered the areas I was looking to strengthen and as it was online with no time limit, it fitted in with my work and life commitments.


As an aspiring leader, I found the programme interesting, challenging and practical in helping me to understand myself and others better. It shone a light on my current leadership skill set, helping me to identify my current strengths and weaknesses. It also enabled me to understand how to develop my leadership skills and gave me the tools to start working towards becoming the leader I wanted to be. Two elements in particular had a real impact on me:


Owning your mistakes: One learning point is to own your mistakes and to apologise for them. This is liberating in that it shows that we shouldn't be afraid to make mistakes, but we should be determined to learn from them. In the NHS we're working in a dynamic environment, at speed and making decisions quickly. This sometimes means we make mistakes, but a good leader is not about being perfect – it's about listening, learning and working together
Don't try to be a hero: A good leader doesn't need to have all the answers – it's not about 'saving the day'. I found this learning particularly helpful; I read the article about being a 'hero leader' and thought, that's me! There have been times when I felt under pressure to have all the answers and to always know what to do. An effective leader doesn't need all the answers, but they need to promote a supportive environment to nurture the talents and skills of others. By leading and working together, a sustainable and successful solution can be found and implemented

A real turning point for me was when I applied my insight to a challenging stakeholder event I managed. I used my learning from the programme to understand the stakeholder's perspective and address their concerns in practical ways. I also applied my learning about owning and apologising for mistakes. The outcome was better than I had anticipated, and it was a helpful and productive session. I received positive feedback from a member of my team who said that they could see how the programme had benefited me. This inspired me to continue applying what I had learnt to every aspect of my role.


A good leader inspires and motivates you and I think you take that with you as you continue with your career. I've been privileged to work with some exceptional leaders over the last 17 years who showed courage and empathy in equal measure. It's their voices I hear now when I'm thinking about the best way to approach a challenge.


My preferred leadership style is consultative and coaching, but it's important to be flexible and to be able to adapt to the type of leader the situation needs you to be.


I believe one of the most important qualities a leader should cultivate is kindness. NHS professionals are committed and dedicated, and frontline staff face ever increasing challenges. It's our job as leaders in the NHS to support, encourage and motivate NHS professionals to meet these challenges successfully for the benefit of patients. The challenges facing the NHS are well known but the advantage of good leadership is that everyone collectively can work together to be part of the solution.


Leadership is not about hierarchy or titles but about supporting our colleagues as they do their best for patients and the NHS as a whole. Developing leadership skills needs to be a priority for all of us regardless of our title or position.


The NHS is about people, whether it's the people who work for the NHS or those receiving care. Although processes and systems are important to the smooth running of the NHS it is the person you remember – the one who cared for you, helped you, reassured you.


It is good leadership that will navigate the NHS like a ship through a storm to a calm harbour by empowering staff to show initiative and use their skills and talents to deliver gold standard care for today's patients and the patients of the future.


The Edward Jenner programme is your first port of call if you're looking to build a strong foundation of leadership skills that can help enhance your confidence and competence in your role.
Find out more about the
Edward Jenner programme
.