Academy to play key part in national framework to drive better leadership across health and care for the benefit of patients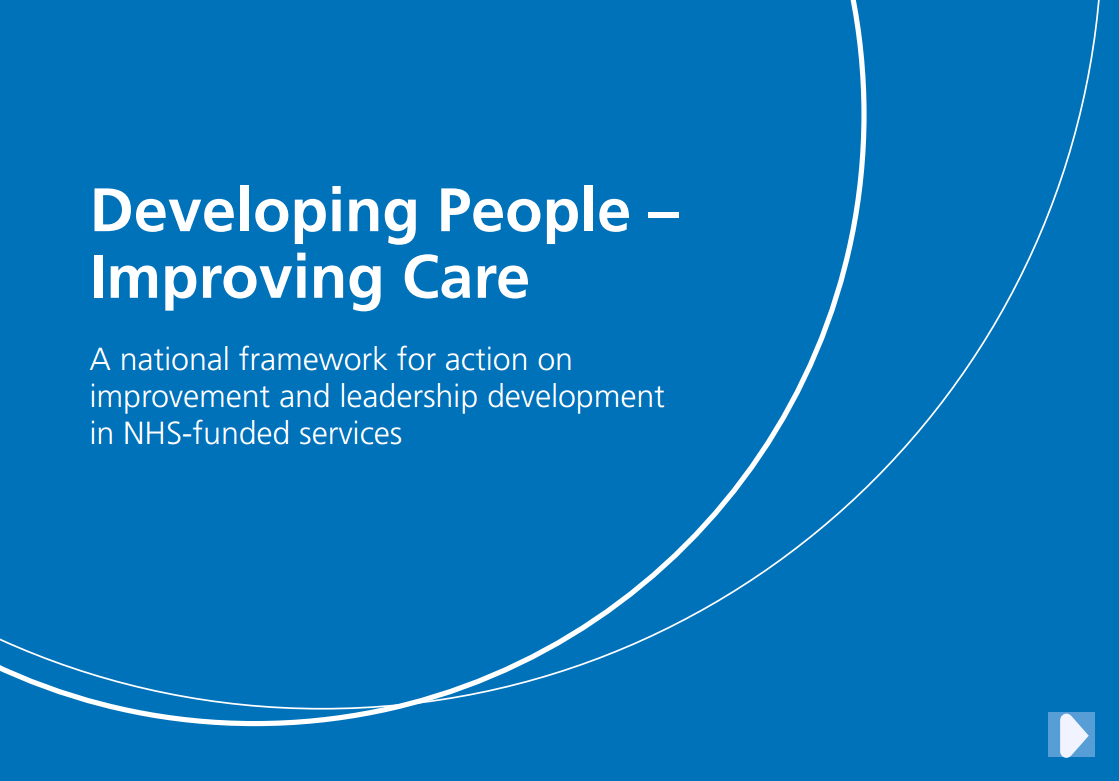 A new national leadership development framework – 'Developing People – Improving Care: a national framework for action on improvement and leadership development in NHS-funded services' has been published (1 December 2016) by a coalition of teams across health and social care.
The framework aims to guide local, regional and national action to develop NHS and social care staff by equipping and encouraging people at every level to lead improvements to local health and care systems. To demonstrate commitment to implementing the framework and to hold a leadership conversation with the NHS with one voice, the national bodies involved (including Health Education England and NHS Improvement, who have led development of the framework) have pledged to change their approach to leadership in three ways:
Support local decision-makers through collectively reshaping the regulatory and environment
Model the inclusive, compassionate leadership and attention to people development that improves cultures
Use the framework as a national guide to leadership, improvement and talent management
The framework makes clear that the Academy will continue to have a central role in supporting leaders at all levels to drive better patient care. In collaboration with Health Education England and other local and national partners, the Academy will continue to support the development of senior and mid-level leaders across the system. It will ensure national consistency and quality in leadership development for aspiring directors and above, in line with enhanced talent management to support local health economies in developing their own best practice, including inclusive and representative talent management processes. Where local economies aren't already in the right space we will support them to work with their local and regional talent boards. The outcome will be coherent talent management across the NHS that not only recognises, but develops and progresses those with the potential for the most senior roles.
Read the full list of the organisations involved and download the framework here. You can also join the conversation on social media by using the hashtag #AllLeadAllCare.