Dr Navina Evans – chief executive, East London Foundation Trust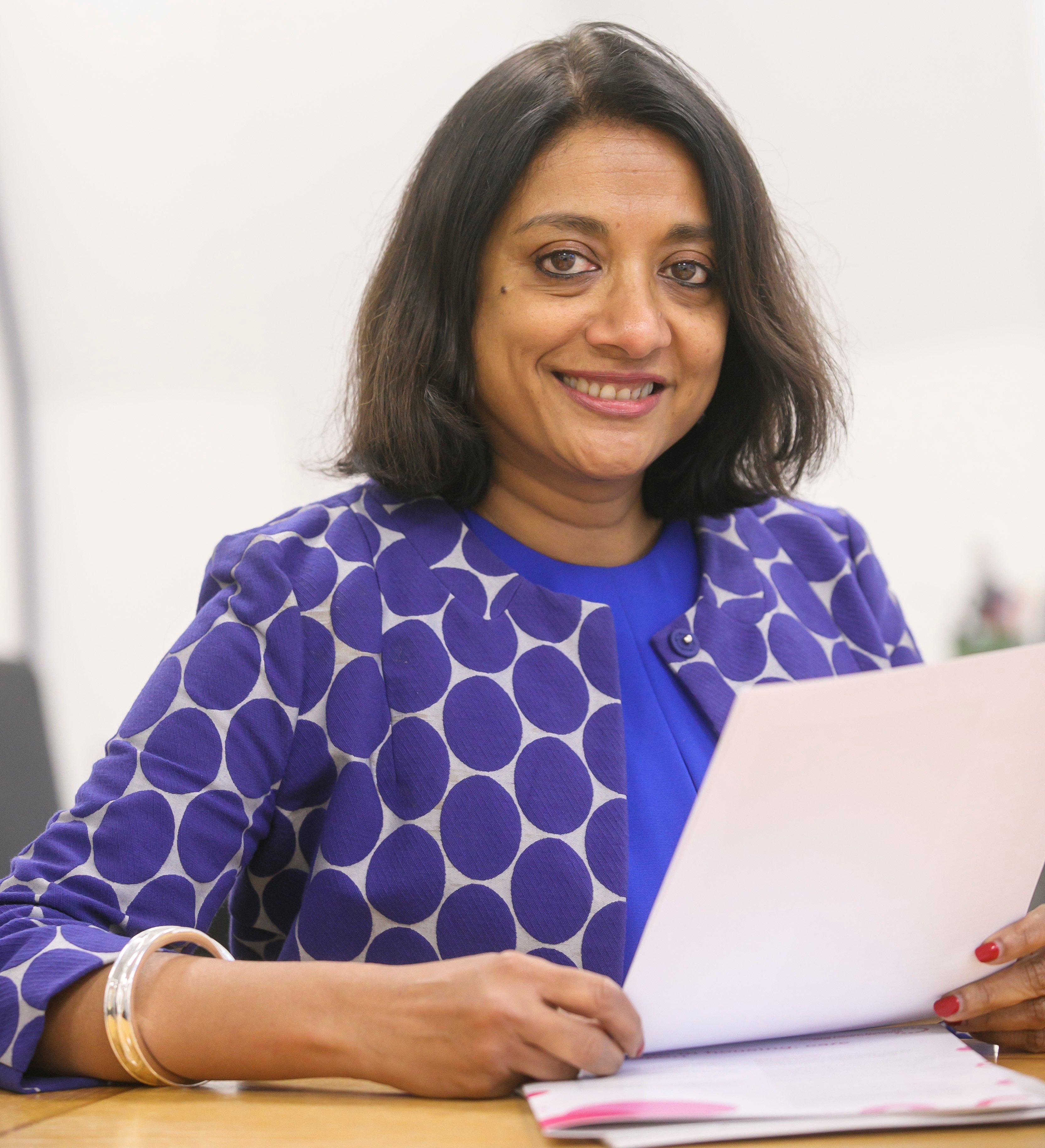 In the week that the HSJ announces its top 50 chief executives, we look at the impact our Aspiring Chief Executive programme has had on Dr Navina Evans, chief executive of East London Foundation Trust.


Navina began her career as a psychiatrist within East London Foundation Trust (ELFT), progressing to consultant psychiatrist before taking on management responsibilities. She worked her way up to clinical director and had responsibilities around medical education and training. Unusually, as a clinician, Navina took on the role of chief operating officer and deputy chief executive, before becoming ELFT's chief executive in August 2016. Navina finished the Aspiring Chief Executive programme about two months prior to being appointed chief executive.


Becoming a chief executive was something that Navina and her previous CEO had discussed in depth, and it was actively part of the succession planning for the trust. Due to the imminent retirement of the previous chief executive, there was a very clear plan for Navina to be the internal candidate for the position, and participating in the programme was part of this strategy. For Navina, she didn't want to be a chief executive of any trust; she only wanted to be chief executive of ELFT.


Impact of the programme
Navina felt that the programme was very useful for her particular career stage, i.e. the year running up to becoming an NHS chief executive. Every element of the programme seemed to coincide with her development needs at that time. All of the components supported her in specific areas of how to prepare to be a chief executive, such as: formulating her own ideas and values; working with the chair; working with the board; forming an executive team; keeping the 'show on the road'; inspiring staff at all levels of the organisation and managing stakeholder relationships and partnerships. Navina felt that the programme saved her a lot of time from a preparation perspective and it helped her to be really methodical about her approach.


Since participating in the programme, Navina has used a lot of the thinking and learning around working with her executive team, specifically how she inspires and motivates them and how she negotiates the transition from being a peer to being the CEO. Navina also felt she focused on building a meaningful connection with patients and staff, engaging with staff at all levels of the organisation and keeping patient care at the core of decision making.


On reflection, the role of a chief executive was not as Navina had envisaged it to be.


It has not been the job I thought it would be. It is not a regular job in an organisation that is doing pretty well. I have had to be very adaptable and do a lot of thinking about: what it means to be a Foundation Trust; engaging with partners to make integrated care systems work so that they actually impact the wider system; change the focus of the organisation to be more outward focused; do all that whilst keeping business as usual going; and making sure my board has confidence as we deviate from previous strategy.


Evidence of impact
When asked about her effectiveness as a chief executive, Navina put forward evidence from many different domains. She believes it is important to have positive results across a wide range of factors to demonstrate effectiveness in post. Evidence includes:
The 2017 staff engagement survey recognised the trust as having the highest staff engagement score for combined mental health and community trusts in the country
Staff and services have been shortlisted for, and won, a wide range of awards
Personal Impact
A number of stakeholders commented on Navina's personal impact as CEO and one said:


The key for me has been Navina's passion and energy and drive in, I think, looking at a population as opposed to an organisation. And in many respects she has done a huge amount with her chair and her board and her exec team to get them to start to think about the future in quite a different way.
Quality improvement
Stakeholders noted that Navina has a focus on quality improvement and the drive to look at different clinical models to improve efficiency. Sometimes, the pace of change may be a little too fast for everyone, but too fast was considered better than too slow. Navina is not afraid to speak her mind and challenge the status quo; she takes calculated risks to improve quality.


I think certainly…[the top team are] passionate about the quality element, they put a lot of energy as an organisation and drive into that, but also keen to share that with others not just in London or even in our patch, but nationally as well… that's really important.
Staff inclusion and engagement
Navina has a unique approach to empowerment and inclusion of staff:
She has taken the opportunity to get to know staff in quite a lot of detail and certainly through their communications it does feel very much that it's an organisation built as a community.
On a personal point a view, I've noticed a difference working with Navina as chief exec in terms of I feel now I'm more empowered, we've got a vision and values.
Patient focused
Stakeholders report that the patients are at the heart of Navina's approach. She involves service users and carers and will change things based on their input. Board meetings always begin with a patient story and Navina is said to have 'a very canny way' of making sure something from the story is linked into one of the board papers for discussion. This is thought to be a really nice way of weaving in the patient story and using the information to actually improve things in the organisation.


The service users, carers and families really appreciate her… they know that she cares…then they feel that, ok we can participate, we can make a change, we'll get listened to.
She always talks about when things get tough, let's think about why we are here and that's for the people, and I think that runs through, somewhere that's in her decision making for pretty much everything.
Success Factors
Contributing to her success as a chief executive, stakeholders point to a unique leadership style which encompasses the following elements:
A patient-centred approach; patients remain at the heart of all decisions
Partnership working and collaboration within the system
Risk taking and challenging the status quo
The Aspiring Chief Executive programme is for directors aspiring to lead at chief executive level in an NHS accountable role focused on both service provision and system development.
Find out more about the
Aspiring Chief Executive programme
.