"During Black History Month, I try and honour those who have opened doors for me."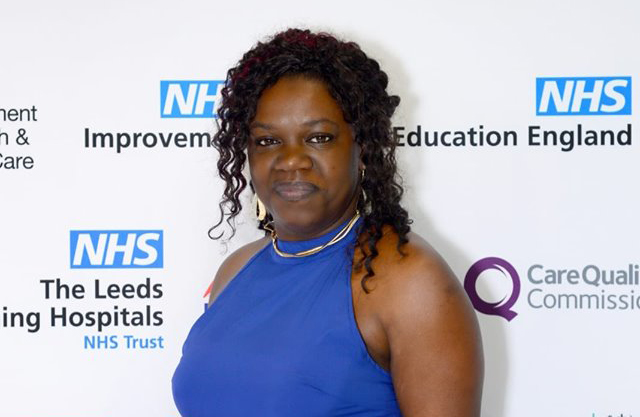 Gaynor Walker is a senior programme manager for Equality and Health Inequalities Unit at NHS England and NHS Improvement. In this blog, Gaynor tells us why Black History Month is about celebrating inspirational black leaders of the past but also championing BME NHS leaders of the future.


My journey through the NHS has been littered with unconventional opportunities and avenues. I have faced discrimination and even racism over the years, but I have also had quite a few doors opened to me. I have also been known to open doors for myself, although I've always had someone pointing at the door or indicating where the key of progression was hidden. It just so happens this guidance was almost always provided by another black person who realised my potential, or by a light bulb moment after being given tasks that no one else wanted to do. As an administrator – a black, female administrator – I was very used to this in the early days of my career and I accepted it. I was always determined to show that not only could I make lemonade with the lemons that life gave me, but I could also whip up some lemon curd too! I carried with me, as do many from a minority background the infamous saying, 'You have to work twice as hard to get half as far as the rest'.


I still carry the traits mentioned above to this day. The difference now is that I've had the opportunities to experience working at more senior levels, being involved in projects that I would not have dared dream of as a child. And so for me, during Black History Month, I always try and honour those who have opened doors for me, by opening doors for others like me, being supportive to those who have helped me in the past and encouraging and pushing talent from minority groups to the forefront. For me Black History Month means challenging ways of thinking, systems and processes that create inequalities, both in the workplace and in wider society. I do this all year round.


This has caused problems for me and has unearthed new realisations that I had to, and continue to, face and digest. At one point, while involved in the BME Network within NHS England, it was pointed out that the organisation 'needs a Martin Luther King figure, not a Malcolm X figure'. I think this analysis is wrong – I think we need a mixture of the two. Let me explain.


The NHS needs to take bold steps towards making change in inequity and inequalities, for both its workforce and the patients it serves. The NHS Long Term Plan (and its Interim People Plan) is an excellent start, with real recognition of health inequalities within minority communities and the lack of diversity at the higher end of the pay scale. We as the NHS, need to start implementing the change that's required by applying levers that will enable behavioural, cultural and environmental change (the Martin Luther King approach). In addition to this, we need a total overhaul of recruitment, retention and promotion processes and the way training opportunities are provided and allocated. If done successfully, we have an opportunity to create impactful changes that will stay in place and will strengthen any behavioural and cultural change achieved (the Malcolm X approach).


But staff from minority backgrounds also need a safe space with a line of communication to those at the very top. Our senior NHS leaders will only be effective if they listen, relate, consider and provide opportunities for staff to be honest, be themselves and build trust within the organisation they're part of. I see this as the only way for organisations to build an inclusive platform where each member of staff is treated equally and fairly and feels it, while creating an environment where everyone can flourish. Minority staff and black staff need to see that they're valued and included and until we see more people of colour in senior positions, we will find it hard to build trust. Staff from minority backgrounds who are in senior NHS positions need to feel safe enough to bring their entire selves to work. They will not open doors or provide opportunities for those on lower pay bands if they don't feel listened to, treated fairly and empowered themselves. And unless the NHS decides to get serious and take large steps in line with the Long Term Plan, set goals around BME staff and their treatment, valuable experience will continue to be missed and ignored.


Inclusion is core to the NHS Constitution, yet it remains one of the biggest challenges that health systems face globally, nationally and systemically. Find out how our
Building Leadership For Inclusion programme
aims to address this.