"Empathy and humility should be a mainstay of our daily routine, irrespective of where we lead from."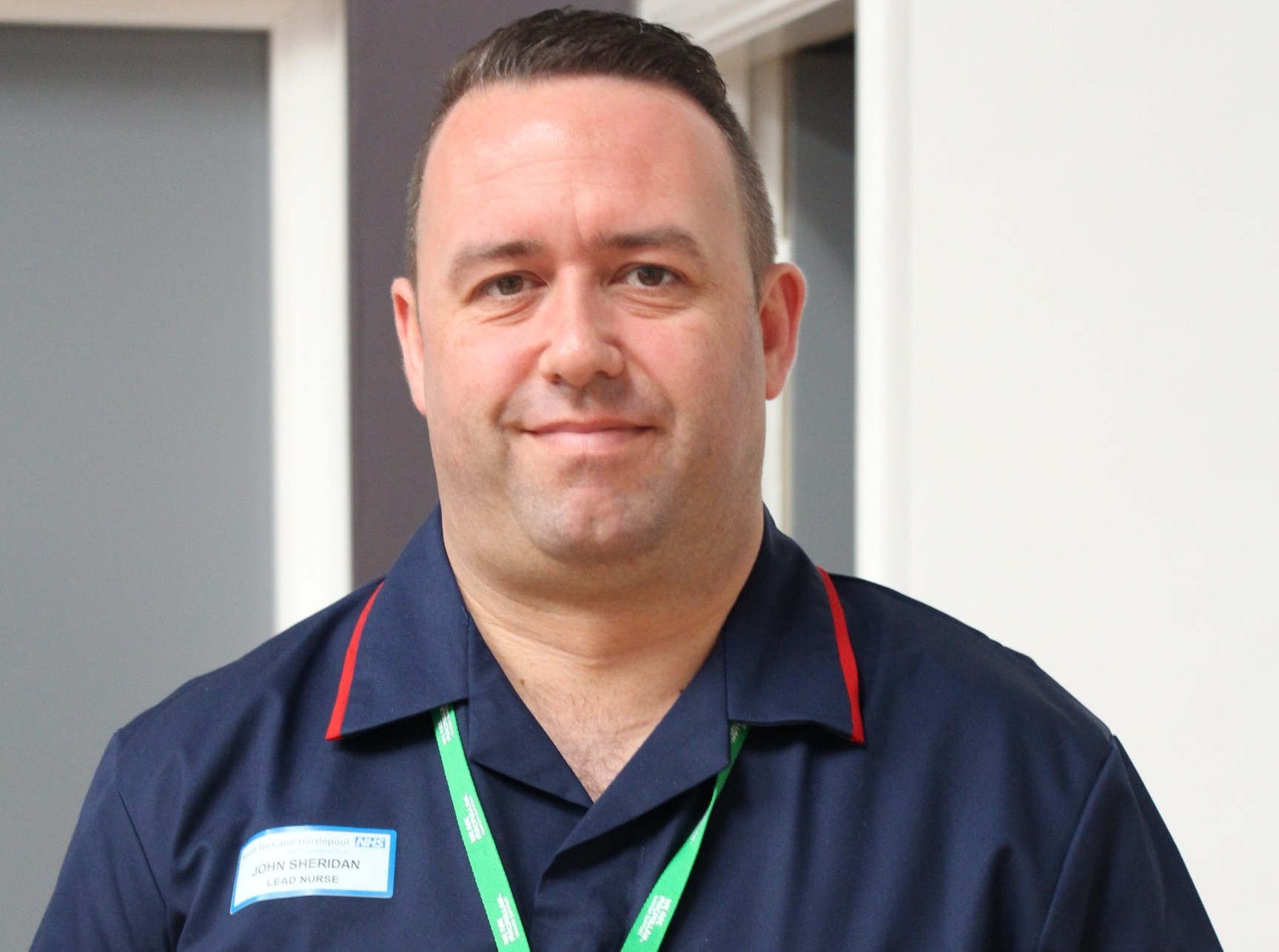 John Sheridan has worked in the NHS for 23 years, starting as an A&E receptionist. Now Macmillan Lead Nurse for End of Life Care and Operational Lead for Specialist Palliative Care, John reflects on how the Elizabeth Garrett Anderson programme has impacted on his role and his approach to leadership.
After initially progressing into a senior admin role, I decided a clinical patient contact role was for me, moving to be a healthcare assistant on a haematology and oncology ward at The James Cook University Hospital in Middlesbrough. This led me to undertake my registered nurse training, with the leadership support of my then clinical matron, a true leader. Working as a registered nurse gave me the opportunity to expand my knowledge, skills and experience through varying roles in acute medicine, cardiothoracic surgery and HDU, haematology, specialist palliative care.
My first experience of a leadership role was as a charge nurse in acute oncology. The role involved developing relationships and leadership skills that would enhance patient care. The challenges posed were many and varied; developing and following my leadership style while ensuring that I was aware of how people perceived me as a leader was really important to me. I started my leadership development journey on the NHS Leadership Academy Frontline course and it really made me think differently and engaged me as an emerging leader. It guided my leadership skills and style and encouraged me to develop my leadership further.
I have been with North Tees & Hartlepool NHS Foundation Trust since 2014. The trust is committed to supporting and developing authentic and visible leadership within the organisation and fully supported my application to the NHS Leadership Academy to join the Elizabeth Garrett Anderson programme – which gave me the opportunity to undertake a national leadership programme bespoke to the NHS and healthcare. This enabled us as professionals to collectively learn to lead from each other as well as the extensive course programme. It also brought together people from across the country, each with their individual experience, knowledge and skills but with the shared values of improving leadership to enhance patient care, across healthcare and the NHS. While on the programme, I've progressed from a Macmillan Clinical Nurse Specialist role to Macmillan Lead Nurse for End of Life Care and Operational Lead for Specialist Palliative Care.
Visible leadership is something I've been passionate about even before I identified myself as a leader, and the programme enabled me to promote its importance in the context of end of life care across our organisation. There's one chance to get this right, and empowering staff to create and adopt a culture of delivering excellent end of life care while including patients and their loved ones has shown that trust, compassion and patient-centredness is instrumental to how we shape the individualised care we give.
The blended learning provided by the EGA experience at the NHS Leadership Academy was really well-planned. We collectively came together as a group of aspiring leaders, each bringing their diverse and unique talents, but there was something different, something at a far higher level than that. We came together collectively as people who were passionate about compassionate care. The programme teased this from us, while getting us to relate it to strategy, organisational values and most importantly the patient. Patients and families are at their most vulnerable, emotional and fearful and the importance of compassionate, person-centred care being supported by effective leadership, support and guidance for the teams delivering that care on the frontline is immensely important.
The programme has been hugely influential on my role and my ongoing development. As I was starting a new role during the programme, it helped empower me to take this on with renewed leadership vigour. It promoted my strengths as a leader, but also identified where I could develop further and in turn develop both myself and my teams. I think I've grown as a leader, and I attribute that a lot to not just the EGA programme but to people. People are integral to effective healthcare; it's not all about being the person in charge, and that's something I really relate to about leadership.
The programme has helped me to understand key qualities of a leader such as:
Compassion: Whether dealing with patients, colleagues, visitors or staff members, compassion is integral to authentic leadership. If we can't be compassionate and empathetic as leaders in healthcare, we risk our values and credibility being questioned
Courage: Being a strong, effective leader takes courage. Not everybody will agree with you as a leader. You may be criticised. You may be made to feel you're a nuisance. Having the courage to stick with your values, promote and empower developments of care and challenging others is something that is hard, but essential
Humility: It's essential to remain grounded. Irrespective of where we work or at what level, as a leader, we're a member of a greater entity that is the NHS. We deal with people at their most vulnerable; the patients given life-changing information on a ward or in clinic, the family members sat at the bedside of their dying relative for hours on end, the student medic or nurse in resus performing CPR for the first time, the staff members caring for these patients and staff.
In healthcare, we're always on the periphery of life-changing decisions, treatments or planning. Empathy and humility should be a mainstay of our daily routine irrespective of where we lead from.
I would wholeheartedly recommend the Elizabeth Garrett Anderson programme. It was a unique opportunity as a senior specialist clinician to engage with other aspiring leaders from across the NHS and healthcare; it enabled us to become aware of each other's roles, challenges and demands, often in contrasting areas or environments. It has equipped me with greater knowledge and skills to be able to affect change through effective leadership, but more importantly to enable and empower me to promote that leadership in others to champion and deliver excellent end of life care for patients. When we get end of life care right, patient's families and loved ones always remember us; when we get it wrong they never forgive us.
You can find out more about the Elizabeth Garrett Anderson programme here.