Five leadership barriers the Mary Seacole programme is breaking down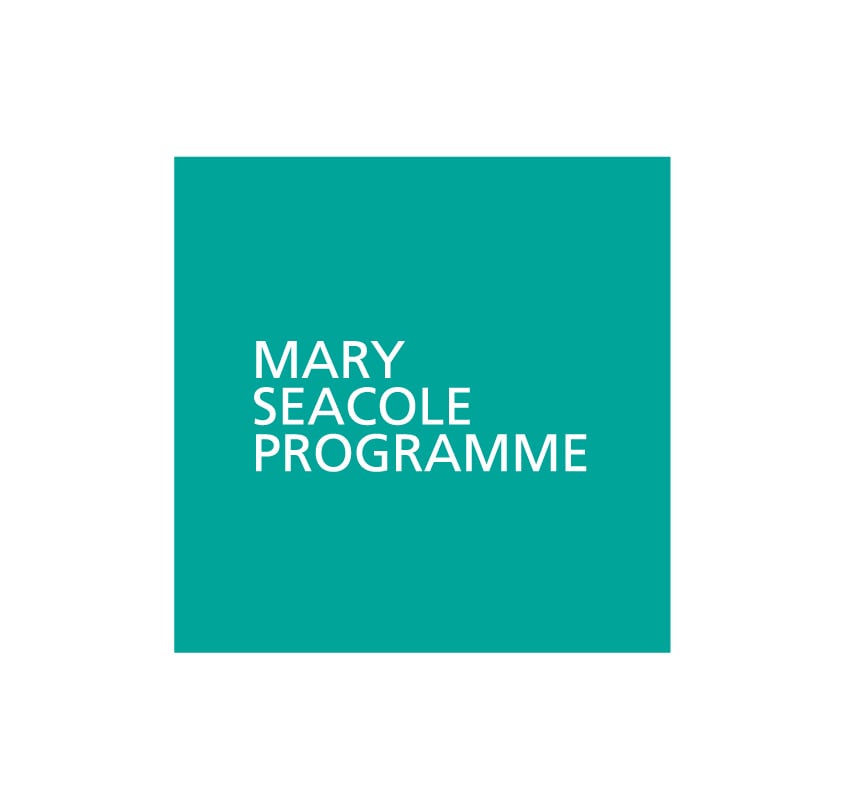 The concept of learning how to be a leader when you're in the thick of the gritty reality of frontline clinical services can seem rather abstract. And once you've embarked on your learning journey, how do you find the time and support to apply what you've learnt?
The Mary Seacole programme may be starting to offer a real solution in finding the balance between learning the theory and putting it into practice. Aimed towards clinical and non-clinical colleagues who are moving towards their first recognised leadership or team management role and want to do more to champion compassionate patient care, it's delivered through a combination of face to face and online learning to fit around the realities of our busy lives.
The NHS Leadership Academy has interviewed the first cohort of participants on the impact the programme has had on them, and subsequently their colleagues and patients. And the results give us cause to be cautiously optimistic.
Here's how the programme is empowering NHS colleagues to break past five commonly-acknowledged barriers:
"I don't have the time to apply my learning to the realities of my role."
The ambition of the Mary Seacole programme is to be a leadership development programme which is not only firmly grounded in reality, but also results in real workplace application. Our participants told us this was critical as it enables reflection of performance, a process they don't typically have time for in the NHS. They know that a set of new tools or information alone won't help them achieve change in their organisation; they needed learning and support delivered in the context of the constraints they were facing.
The other issue is that this type of training isn't included in much of the clinical or academic learning on offer. Being absolutely tailored to the NHS, participants told us that the programme materials were highly relevant to actual situations, allowing for almost immediate application in the workplace.
So, a key learning was that if we keep things focused on the practical development of the skills learned, we can achieve our ambition. All of the above made the concept of developing oneself to be a leader scarily realistic!
Less positive is the likelihood of maintaining the focus on leadership practice without ongoing support or resources. To tackle this, we're considering undertaking additional evaluation two-three years after participation to better-understand long-term impact and any additional support that may be needed.
Are you in need of support to enable you to maintain the momentum of your leadership journey? The NHS Leadership Academy offers a range of resources.
"I'm not a typical leader/I'm not like other leaders in my organisation."
Many of our participants join the Mary Seacole programme thinking they can't be a leader because they don't 'fit the mould'. One participant, a Clinical Dentist, summed it up when he said: "I always thought a leader had to be someone who was charismatic, had a loud voice and had to be heard."
But what's the benchmark? Should there even be one? Our research told us that the Mary Seacole programme is freeing participants of their negative preconceptions of leadership and encouraging them to look within themselves for the right leadership style, rather than comparing themselves to others.
But how? The programme increases participants' awareness of themselves and their abilities, enabling them to more clearly identify:
Which styles fit their strengths
Their emotional intelligence and how best to use it
How their behaviours might impact on others
More specifically, participants credited the programme for giving them the authority, capacity and motivation to implement a programme they otherwise wouldn't have been able to.
One clinical midwife commented: I've become more confident in conflict negotiation and chairing difficult and sensitive meetings. This in turn has helped me lead my senior team with more conviction and confidence which in turn has helped improve patient care."
The final impact of this ripple effect is an improvement in patient experience. And this research unearthed some great examples, highlighted below
NHS culture often dictates that colleagues limit their thinking around the impact of any changes made to economics rather than patient satisfaction. We plan to create a focus on this within the programme to try and influence it.
"There's no place for emotion in leadership."
The Academy feels that a formal or informal leadership role in healthcare requires the ability to understand our own emotions and those of others. That's because working in healthcare often evokes strong emotions, whether they come to the surface or not. Effective leaders know that engaging with the emotional life of workplaces gets results.
This programme helps participants see that emotion is not a weakness; and goes a step further by showing participants how it can be transformed into an asset. Participants told us that developing more robust emotional intelligence helped mobilised a shift from a dictatorial leadership style.
Over 92 per cent of the colleagues who were surveyed after the programme agreed that they developed their self-awareness through the programme. They reported not only an increased awareness of their own self, but also a wider emotional intelligence to enable them to work with others more effectively. This included both colleagues they managed and wider stakeholders.
"If you're a great clinician, you'll be a great leader too."
Clinicians are trained in medicine, so may not smoothly slot into the art of organisation and system leadership without being given, and taking on, the development opportunities that enable them to move to these top roles. Rather than a doctor in management, they're a leader who happens to be a doctor. It's no different from a leader who trained as a nurse or an accountant. You can read more on this here.
The practical approach of this programme appealed in particular to participants who already had several academic or clinical qualifications but wanted to progress up the chain. Their previous training had been very knowledge based, without focusing on broader professional skills. It's these broader skills they felt they needed to develop to enable them to progress further.
"I have the technical skills but I felt I need to develop the leadership skills; these aren't traditionally included in medical training."
For some clinical colleagues, this style of learning was the catalyst that elevated them to a position of leadership. This was because they were able to see how decision making could be approached from a structured, evidence-based perspective. The programme gave them the headspace to step out of and therefore change their habitual and embedded ways of working. Nurses in particular told us of their tendency to be 'immediate problem solvers, 'jumping straight in' based on their instinctive perspective of what was needed. This programme helped them stand back and assess issues before acting, which requires conscious thought until it becomes a habit.
"The NHS is too resistant to change for me to be able to make a difference."
Organisational culture remains the single most reported barrier to programme participants achieving change. Resistance was typically related to individuals perceiving the changes – good or bad – as a threat. Senior managers tended to raise concerns about the quality of service, while individual staff members felt threatened by having to change the way they work.
Participants frequently recognised that before the programme, they'd often seen areas which could be improved or indeed tried to make improvements and faced barriers. The programme gave many the perspective to see how they were already in a position to influence and implement change. Not only that, it gave them real strategies to achieve it.
While participants reported becoming better-equipped to cope with organisational challenges, some challenges were beyond their influence and they lacked the support needed to make the change.
As important as the situational barriers are the behavioural, some of which are self-created due to lack of confidence. Participants reported that the programme gave participants the authorisation and confidence to speak up more frequently or loudly when they saw an area of concern.
Participants frequently reported that the programme had fundamentally changed the way they lead, and will continue to lead in the future.
This is backed up by the feedback of participant managers, 89% of whom agreed or strongly agreed that their team member had been enabled to act as a leader for improvement in the future.
Making a real difference:
All participants are required to identify an improvement initiative within their workplace they can focus on throughout the programme. This gives them a concrete example through which to apply their learning. Each unit of learning is structured to guide them through the process, from identification to implementation of their initiative. Here are some examples:
Supporting Dementia Patients: Acute Doctor – NHS Trust
Targeted changes were made within a hospital to support the trust-wide implementation of the national dementia CQUIN. In addition to developing staff training, changes were made to ward environments to support dementia patients. These included colour coded systems for patient navigation and a dementia garden to prevent patient boredom. Audits are still ongoing but the participant has seen patient experience and outcomes improve.
Reducing waiting lists: Psychiatrist – NHS Trust
Embedded working practices were addressed to reduce excessive waiting lists for assessments within a mental health service. A standardised system for allocating appointments to staff members was introduced and the progress of each referral monitored.
This change faced significant colleague resistance as it reduced therapists' ability to plan their own schedules. But waiting times have reduced and the service has been taken off of a Quality Improvement Plan.
Targeting service to patient needs: Clinical Nurse – NHS Trust
To address a high level of inappropriate referrals to a Young People's Learning Disability and Mental Health team, work was done to map the patient journey. This revealed that related services could be referring patients sooner so they received the right care at the right time. This increased referral numbers but the reduction of inappropriate appointments meant non-attendance reduced, freeing up capacity within the service. Internal training and setup of multi-agency meetings have meant that the patient experience had been improved, leading to higher attendance and improved outcomes.
Streamlining GP training: IT Project Manager – NHS Trust
A new approach to GP training was introduced which aimed to support the integration of a new IT system into GP surgeries. Slow rates of adoption were explored through stakeholder engagement which identified that existing face to face training didn't fit with GPs' schedules. GPs also didn't feel confident asking questions in front of colleagues as they wanted to be perceived as experts.
Using this feedback, the training was re-formatted as a CD and booklet, with access to a phone support line. Verbal feedback shows that this increased flexibility is resulting in increased GP uptake.
You can learn more about the Mary Seacole programme, or speak to someone in the team about your own leadership development needs here.