Great NHS leaders celebrated at national ceremony
Introduction Text:
After a year-long search, the NHS Leadership Academy celebrated inspirational healthcare leaders at a prestigious awards ceremony in central London last night, Monday 24 February 2014.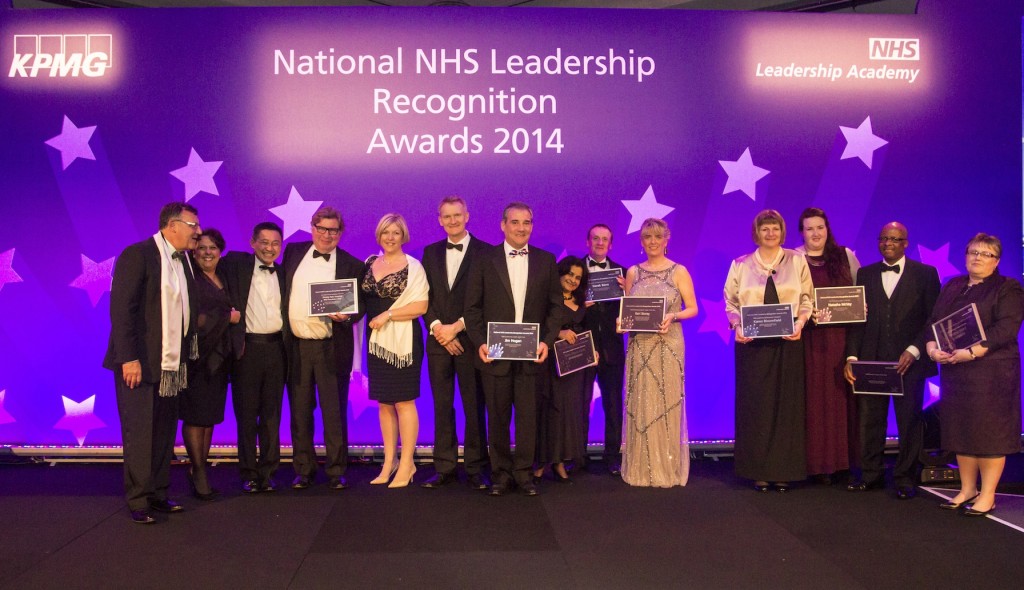 The awards sought NHS staff who go the extra mile to motivate and inspire their peers, and provide exemplary patient care. Those who were shortlisted for a national award had all won their category in their local, regional award ceremony.
The following nine (out of over one thousand nominations) were announced as the national winners. The links take you to the winners' videos – explaining why they won their category.
Jan Sobieraj, managing director of the NHS Leadership Academy, said: "Last night was a perfect example of why we should always take a moment to celebrate the outstanding people we have in the NHS.
"The NHS Leadership Recognition Awards celebrate leaders at all levels in health and social care – they are a fantastic reminder of the brilliant work which takes place every single day to improve patient care and experience.
"I would once again like to take the chance to congratulate all of the finalists there – each one is exceptional and inspiring in their own way."
Each national winner has been awarded the developmental prize of coaching and mentoring opportunities through the NHS Leadership Academy's expert faculty and the chance to share their work wider within the health service.
Almost 400 people were in attendance last night to celebrate and support the finalists, and on Twitter, #NHSAwards trended third in the UK as the evening progressed.