Being inclusive made me a more skilful midwife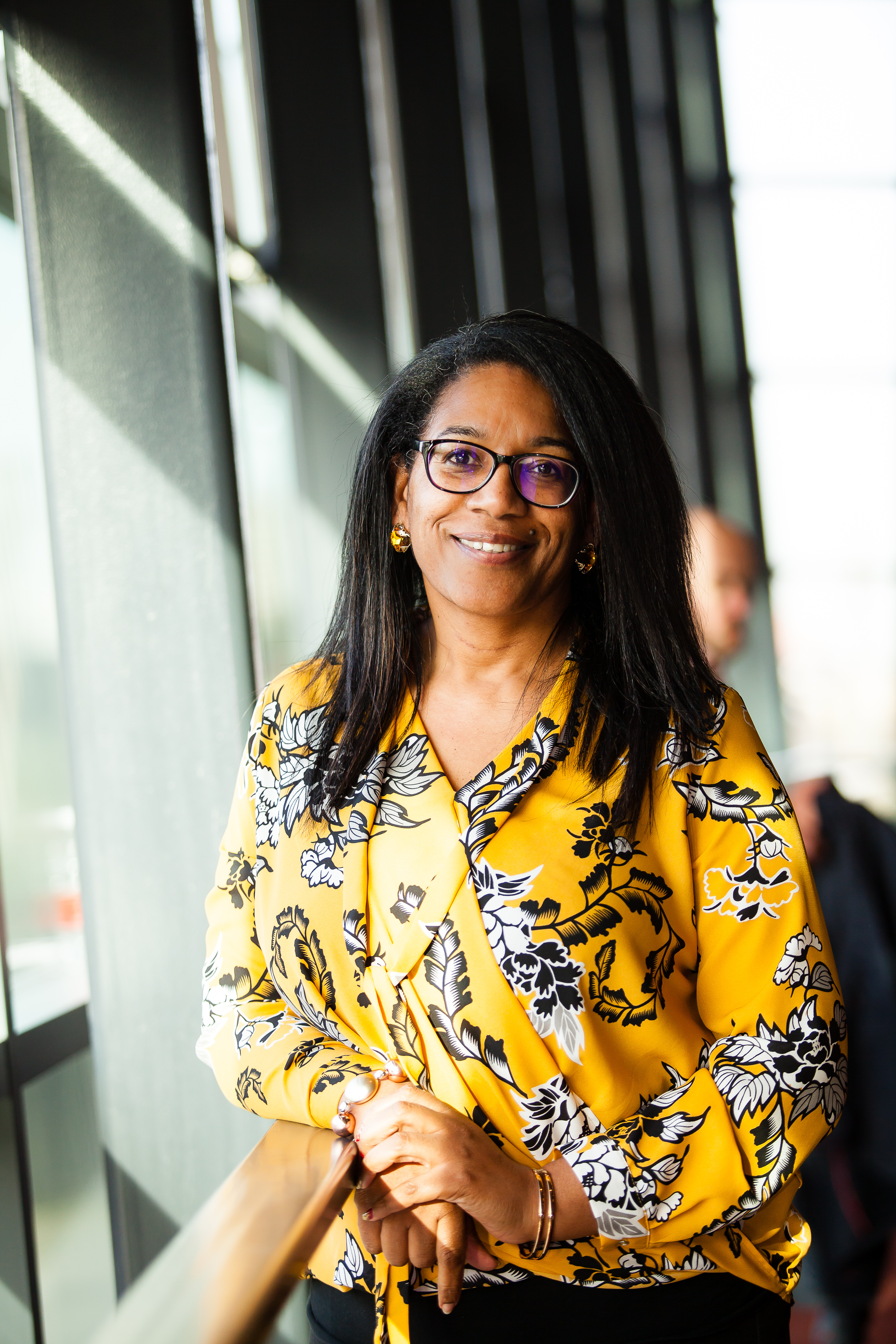 Morvia Gooden, senior programme lead at the Academy, discusses the parallels between her midwifery career and her work on the inclusion agenda.
I did my nurse training in 1982. Back then it felt like you were taught what to do; it was very task orientated. In those days we never talked about leadership; it was management or work. But if I really look back, I think I was always a leader with inclusivity at my core, because I was always looking towards collaboration, enabling everybody who was in my team to bring their skills to the fore. That's always been my mind-set; irrespective of status.
I started my midwifery career in 1988. It was a profession that I'd always wanted to be part of and it lived up to all my expectations. I loved connecting with families, building trusting relationships for my eight-hour shift duration. It was a beautiful privilege to get an invite to share a part of their very personal lives.
Midwifery is different to everything else because you can't rush labour or delivery. As a nurse, you're very task-orientated, getting things done as quickly and efficiently as possible, but as a midwife, the baby comes when it's ready. You sit with the mother, with the family and you assist; you go with the flow of nature, inclusivity is the order of the day. That speaks to me and who I am as I try to go with the ebb and flow of life. Rather than swimming against the tide, let's go with it; go where people are at and make progress from that point.
When the woman and her family came into the delivery suite, you never knew what stage of delivery they were at so you had to assess it and go from there. Being inclusive, being led by the woman's needs made me a more skilful midwife. When I was a student midwife, there were some midwifery tutors who would try and force things. For example, telling a woman who was nearly ready to deliver not to push yet. It almost felt like the woman was being told off. I remember thinking to myself: "If she needs to push, she cannot stop that process." We need to guide mothers gently – facilitate them through the process – but ultimately let them take the lead. This is a method which mirrors my approach to inclusion, meeting people with where they're at in their thinking; facilitating and allowing learning to emerge.
I know labour is painful (I have three children myself), but you're literally in a bubble. You have something to look forward to at the end of it and everybody's in anticipation and expectation – whether you know the gender of the child or not. Obviously in midwifery, you had times when things didn't go so well, but even in those times the relationship building was still there; even more so. Midwifery taught me that relationships are critical in times of difficulty. In parallel, discussions about discrimination can often be seen as difficult. They often elicit hostile 'defensive avoidance' emotions, but encouraging people to sit within the zone of uncomfortable conversation often leads to real breakthrough learning.
Midwifery is a specialised area; when I started there was a finite number of people and the climb to the top was very narrow. I saw that people literally got tapped on the shoulder to climb up to more senior positions. I knew I wasn't going to make it to the top because the tap on the shoulder wasn't coming my way and when I looked up I didn't see many people who looked like me. That's when I decided to leave the profession, but I'm still incredibly passionate about it and I still miss it.
With inclusion, each person, team and organisation has different perceptions and approaches. You can't issue directions or a default model and it's not about battering people over the head; it's about building on what worked well in the past and making positive strides from that point.
Not everybody wants to get on board with the inclusion agenda because people view it with fear. They think "I don't want to be challenged about this – I don't want to go there because I could be seen as racist."
We need to allow people to bring their whole selves to work and when we do, they start to innovate and we get the best possible results. When I was a manager of sexual health services out in the community, there were a significant number of teenagers accessing our services. I recruited people who had babies as teenagers or in their 20s so they knew what it was like 'out there'. I'd ask them what we needed to do, what we needed to change. I'm a fifty-plus year old woman and I recognise that I'm not at the cutting edge – so how else am I going to plug into what's really needed?
My clinical career helped me to recognise the huge value of relationships, and how they help you lead often in very challenging situations. They help you pick up on the nuances; when things are becoming difficult, when the labouring woman possibly needed something, she may not even need to say it, because through our relationship I've recognised her pain level so I've been able to gently intervene, or allow her to come to that conclusion herself. Now, in my national role, I am able to apply that emotional intelligence with my team and my wider inclusion work.
I want to hear your voice, because you matter.