Think inclusivity and your thoughts might jump to particular sections of the community or workforce, whether they be categorised by ethnicity or seniority. But being inclusive is about so much more than paying mind to particular groups; it's about looking at our workforce – and indeed the NHS – as a whole.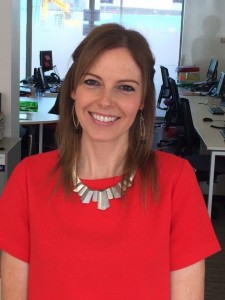 If I could make one plea to the NHS it would be 'think inclusively about talent management.'
A lot of the NHS Leadership Academy's work around talent management has been focusing on developing an intelligent approach to inclusivity. Over the last few years, we've been out in the system engaging with a range of organisations to embed inclusive talent management in the NHS.  We are helping organisations to look at talent management from the bottom up, because it really does involve everybody, regardless of their seniority.
When exploring what talent management activity is in the NHS, we find that in most organisations, talent management tends to focus on senior people and directors. There's also a vastly varied landscape on how organisations are currently selecting people for internal positions or for leadership development opportunities, locally, regionally and nationally.
Robust talent management requires absolute inclusivity; it's about supporting everyone – not just one part of the workforce.
If the focus is on people who are already in business-critical or senior roles, what about the future organisational talent, like the Band 5 nurse who could be a potential Director of Nursing in 10 – 15 years' time? What about the Health Care Assistant who is starting in the NHS today, like I did 22 years ago, who may indeed be in a senior leadership position in the future? Both are on a talent journey. You shouldn't have to get to a Band 8a or above role before you get considered as NHS talent because that's not inclusive.
Looking wider at the importance of being inclusive within identifying talent, we talk about leaders identifying people who 'look or sound as they do', so someone experiencing discrimination could be because they have a distinctive regional accent – I certainly have being from Newcastle – or someone who doesn't 'look' like a leader, which is interesting seeing as leadership is more about how we behave than how we look.
Looking inward
Let's think about recruitment and retention. Would the skills crisis be so acute if we'd ensured through talent management that our own people had the right skill sets? Are we doing the best job we can of developing our own people?
1.4m staff are coming into work in our NHS every day. How many are truly feeling successful in their role? The demands of the job are huge, the organisation you work for is under massive financial pressure and no one has thanked you for ten years. Is this the picture in your organisation?  Talent management isn't always about wanting to 'get on'. It can be about being successful in your current post, and that success is about feeling valued.
For those who do want to get on, a lot of people talk to me about being held back in spite of their talent. Managers can either see them as a threat or simply be reluctant to lose hard working people from their team/organisation when they're under such pressure.
What I'd say to any manager who sees talent as a threat – either to them or to the performance of their team – is that if an organisation has a culture of developing and supporting talent to progress, they'll only attract more. Organisations like that don't have the recruitment issues others do.
An inclusive way forward
What excites people who we talk to in the system is for the talent management process to be fair, consistent and inclusive, and embedded at all levels.  We need to ensure that talent management approaches are built – and maintained – by the organisations in the NHS itself. This is a big shift in culture and to fully embed it is a 3-5 year plan for organisations.  But wouldn't it be great if we could offer every single person the same opportunity to maximise their potential, whether that's within their current role or they have aspirations to progress into a more senior position? This inclusive approach would ensure we have a workforce at all levels who feel valued and able to reach their full potential – this can only positively impact on patient care.
There are some good examples of inclusive talent management in other non-NHS organisations.  For example, if you join Tesco, from day one, no matter what role you have in the organisation, you know you're on a talent journey and this is discussed regularly with all employees. The NHS is however hugely complex, so there's never going to be a one size fits all approach, but if we all consider talent management in the context of everyone, rather than the most senior people, we'll start to see positive change happen.
To support organisations to implement inclusive talent management, the NHS Leadership Academy offers a range of free talent management resources including How to have an effective talent conversation guides, bite sized learning and the short online learning talent management programme which supports both managers and employees to have really good conversations.