How the Mary Seacole programme is helping to educate patients on diabetes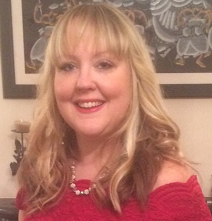 Claire Vine is a diabetes nurse specialist at the Diabetes Care Centre based in the Craylands Clinic, Basildon. After starting to take on more of a leadership role, she was keen to develop her skills: "I was conscious that I was leading and managing without any of the theoretical knowledge and was really keen to build this up. I decided to look into the Mary Seacole programme and my colleagues were really supportive."
The Mary Seacole programme is a leadership development programme which is grounded in reality and results in real workplace application. Designed for those looking to move into their first formal leadership role – or those new to first time leadership – participants use their learning to implement a project or new way of working that improves the patient service/experience and/or team morale.
The initiative Claire chose to focus on was transforming patient education, saving the service £8000 a year.
Making the change
As part of the NICE guidelines for Type one diabetes and Diabetes UK 15 health care essentials for diabetes, it is recommended that every patient is offered education on managing their condition. One of the key performance indicators of the team Claire worked in was to provide at least six week-long education courses a year. Based on eight people attending, the main challenges were:
Recruiting patients to attend (the centre only usually recruited around five people)
The cost of remaining an affiliated training centre for a specific course (called Dose Adjustment for Normal Eating – or DAFNE) was £3752 pounds a year
Claire identified that by developing its own course, the service could:
Save an estimated £8000 a year, including the cost of producing its own materials
Enable every nurse – rather than just bands 7 and above as per the DAFNE model – to be trained to deliver the course
Claire's starting point was to capture patients' current experience using a mixture of qualitative and quantitative data and present it to commissioners. Patients were asked:
Whether they felt patient education improved their confidence in self-managing their condition
How long the course should last
An audit was also conducted so that the following improvements could be tracked following the introduction of the new course:
Patient satisfaction
Increases in referral – this could be patients self-referring on hearing about the course or being referred by a health care professional
Says Claire: "I used Survey Monkey for my research – it was very simple to use and saved money in administration costs."
Using the feedback, Claire has pulled together a new course – called SWEET (South West Essex Education Team), This was presented to commissioners, who agreed for funding for at least 24 months.
SWEET is now being delivered over three days with some fantastic results.
Impact
Says Claire: "We're extremely pleased with how well-received the new course has been. It's fully-booked until 2017, with non-attendance reduced by 50%. Although the clinical outcomes have not yet been reviewed, I'm confident that they will reveal a reduction in HBA1c."
Here's a summary of the impact the new course has had since it was introduced:
A huge 400% increase in referrals
A 283% increase in attendance
Ability to deliver one more course between August and October due to it being shorter
As well as a reduction in costs and general improvement to the service, Claire's research has highlighted an increase in confidence in how patients can manage their condition, including:
Different types of medication
Good and bad foods to eat and appropriate portion sizes
What happens in the body
Food labels
HbA1C
It has also:
Provided reassurance
Enabled them to share information with other patients
Claire plans to continue this research and use it to demonstrate the effectiveness of education to commissioners, service managers and frontline staff on a monthly basis.
The future
Local GPs and practice nurses have been invited to sit in on the courses to observe. There are also plans to deliver joint education sessions through more integration with other long term condition teams.
More nurses are also being trained to deliver the course and the plan is for nurses to be able to train and peer review one another.
Personal development
Proposing and implementing initiatives always poses challenge, but Claire found that the programme helped her influence the conversation, lifting it away from problems and helping colleagues look at the bigger picture so that solutions became more apparent:
"Before starting this initiative I was convinced I knew all about emotions and how to manage them, but I soon realised that the Mary Seacole programme would provide me with an abundance of new knowledge. I was aware of my own and others' basic emotions but I found I hadn't appreciated how this initiative could bring out higher cogitative emotions. Before this, I was inclined to focus on educational needs such as ensuring staff were competent to conduct the new course. As time has developed I found individual needs are more in-depth than that."
Claire feels that the most significant development for her has been confidence in leading: "It's built my confidence in leading a project and leading others and myself to continue to learn new skills and push boundaries. When taking the lead, you develop a better understanding of others and your surroundings, especially political matters. I'm aware that I can't change the capital P in political health matters, but I can look at the small p and prepare staff and service users better to deal with an ever-changing healthcare system."
Find out more about the Mary Seacole programme or request an application pack here.