Head of Leadership and Lifelong Learning for South East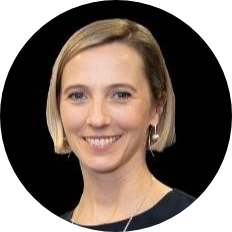 Ali has been a part of the NHS Leadership Academy since its inception in 2012 and has been a member of Strategic Health Authority Leadership teams and Health Authority Leadership teams since 2004.
With over 20 years' experience in Leadership, Organisation Development, Talent Management and HR, Ali's work in recent years has focused on building leadership and OD capability in organisations and systems across the South East working with Boards and leaders across our region. Ali also recently co-led the South East HWB response to the COVID pandemic.
Ali believes that helping leaders to develop keen personal insight into their own talents and leadership styles is key to driving changes in behaviour and in shaping culture. She is passionate about improving the quality of the conversations which are difficult at work but ultimately vital to an organisation or system's effective functioning. She is an experienced coaching supervisor, team and executive coach and system OD practitioner, and continues to practise in her current role as Head of Leadership and Lifelong Learning for the South East.
Ali also believes we are best at work when we are rested and are taking care of our well-being as leaders. She tries to be outside as much as possible, wearing out her trainers with her dogs, children and husband.