Head National Talent Boards, Pipelines and Careers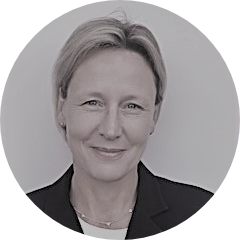 Amanda brings together experience in both the private and the public sector across a range of disciplines including HR&OD, Training & Development, Regulation, Talent Assessment and Career Coaching. Joining the NHS in 2007 Amanda has worked in acute, community and mental health provider organisations, and at board and system level.
Amanda joined the Leadership Academy in 2018 to support the development and implementation of the Aspire Together assessment and talent pool offer, before moving into her current national role. She has also undertaken the International Coaching Federation Executive Coaching qualification and now spends part of her time coaching across the NHS.
Amanda is one of our three national talent leads, working closely with colleagues across the People Directorate at both a national and regional level. Her portfolio includes scoping work around the potential set up of a national talent board, overseeing the review of our national career support offer and resources, a continued coaching portfolio and heading up the team working on talent pipeline offers.
Amanda is supported in this work by an experienced and committed team and is looking forward to working with the extended regional partners and the challenges and opportunities the new ICS architecture will bring to her work.
Amanda is based in Cambridgeshire, with her family and animals, on a working farm. Spare time is spent walking, swimming and enjoying friends, family and occasional theatre trips!