Director – Leadership Development and Delivery & Interim Lead for Talent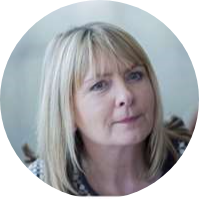 As Director of Leadership Development and Delivery, Caroline takes leadership for the delivery, marketing and engagement of the NHS Leadership Academy flagship programmes, clinical leadership development, digital leadership development and the award-winning NHS Graduate Management Training Scheme. She is also currently the interim director for talent.
Caroline has been with the NHS for 14 years, and in the NHS Leadership Academy – regionally and centrally for 9 years. Before that was Head of Leadership Development and HR Best Practice, Organisational Development, Equality and Diversity at NHS South Central Health Authority.
Caroline has over 25 years' experience in both the private and public sectors in change management, people, and organisational development. Her strong business background derives from operational roles, generalist human resource management experience and specialist development roles.
Caroline thrives on working with others to support everyone to reach their full potential. She enjoys working in teams and networks across health and care, ensuring leaders can be supported through appropriate leadership interventions, at a system, organisation, team, and individual level.
Caroline believes that whatever our role, clinician or manager, we all have a vital role to play in supporting patients and service users and that change happens one conversation at a time.
Out of work Caroline simply loves spending time with family, particularly her two young granddaughters and can often be seen out walking in the Cotswolds and on holidays in the Lake District. She has regularly run to raise money for charity, in particular, for cancer and NSPCC.