Head of Talent – South West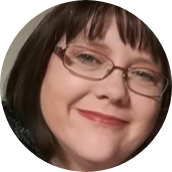 Over the last 20 years both as a clinician and a manager, Lyndsay has worked passionately to improve our service for patients and carers. She has developed a wide-ranging leadership expertise across multiple health settings, and has considerable experience in contract negotiations, procurement, change management, service improvement, talent management and deployment, as well as system collaboration and partnership.
Lyndsay especially enjoys using high level and strategic skills in education design, strategic workforce planning and delivery as well as a utilising skills in educational evaluation, impact analysis and strategic narrative.
She has had several voluntary board executive level non-executive roles in the charitable sector and NHS senior executive level roles with notable achievements. For instance, she has played a key role in the creation of membership and engagement models, design and delivery of internationally recognised and award-winning leadership development programmes. She is especially proud to have led some very high performing teams who have consistently exceeded targets by creating a good place to work which values diversity and fosters a climate of continuous learning and growth.
Lyndsay has a passion for the North Yorkshire coastline where she has a static caravan and she loves to spend a lot of time on the beach with her family.
Follow Lyndsay on Twitter @Lyndsaybunting1