Head of Strategy, Research and Development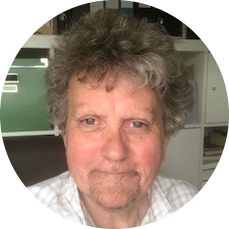 Paul is responsible for leading the team which aims to improve our offers, programmes and impact through the use of applied research, evaluation and insights.
He has worked in the NHS for over 30 years (plus five in industry) starting his NHS career as an Occupational Therapist in mental health, moving into general management of clinical services, then into education and training and for the last 12 years or so into the field of leadership and organisational development. He ran the East Midlands Leadership Academy for several years before taking up his current national role when Leadership and Lifelong Learning and the People Directorate of NHS England and Improvement was formed in 2019/20.
Paul is a great believer in continuous improvement and transformation, experimentation and using what we know works well. He believes passionately that our services should ultimately be useful to leaders in challenging roles at every level and in every part of the NHS – serving the purpose of improving the experience for our people, patients and populations.
Paul strongly believes in tackling inequalities and fighting discrimination and creating a sustainable NHS and society. Getting equality for all and reversing climate change he sees as the two biggest challenges facing the NHS and our society.
Paul is a 'proper Dad' as described by his three children – two grown up and one not so much. He loves the outdoors, walking, camping, country pubs, reading and a bit of acting – though not for many years… but one day he will again – soon – promise – he will – honest!