We must change the bullying culture in the NHS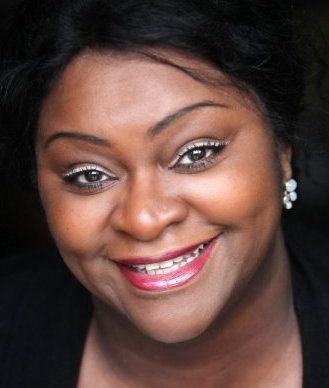 To mark anti-bullying week (14-20 November), Tracie Jolliff, head of inclusion and systems leadership at the NHS Leadership Academy, looks at the devastating rate of bullying in the NHS and what can be done to combat it.
We know that bullying is a chronic problem in the NHS – one in eight members of staff said they had been bullied or harassed at least once in the workplace, according to the 2015 staff survey. This will no doubt create a toxic environment for patients and staff. This culture is not what any of us joined the NHS to experience. Healthcare has always been about patient care. That's one common goal each and every service provider and health professional shares – they want to deliver the best possible care for their patients, to help them feel better and live a happy, healthy life. Having compassionate, caring staff delivering services is the way to achieve this, and we know there have been a lot of problems maintaining good morale, especially after the publication of the Francis Report in 2012. Caring for our staff to help them become resilient, passionate leaders who truly care and want to make a difference is what's needed. If we don't care for our staff how do we expect them to care for other people?
The 2015 NHS Workforce Race Equality Standard showed that black and ethnic minority (BME) colleagues were more likely to be bullied than their white counterparts. Lesbian Gay Bisexual and Transgender (LGBT+) people also don't escape the reach of discrimination across healthcare. A report published by the Stonewall charity in 2014 highlighted that a quarter of LGBT+ colleagues had experienced homophobic abuse in the past five years. It showed that on a number of occasions staff had heard negative remarks about their sexuality. Shockingly, 60% of colleagues never reported these instances. The same report also highlighted similar problems for transgender colleagues, with 20% hearing negative remarks. The report infers two extremely worrying facts: shockingly high levels of bullying and harassment being felt across the NHS, and the fact that this increases significantly if you're from a minority group.
The close link between bullying and sickness rates within the NHS is also alarming. According to a report by NHS Employers, on average 71% of people who were bullied felt worried about going to work, while nearly a fifth took time off as a direct result. Sickness in the NHS costs the taxpayer £2.4bn a year – accounting for around £1 in every £40 of the total budget. We need to recognise that this is linked to the culture of an organisation. This presents two problems. Not only are we risking good quality care being delivered at the frontline, but balancing the books becomes even more difficult, especially in an already intense financial climate.
Improving the culture of an organisation needs better leadership at all levels. We need to open ourselves up to really understand our impact on others. Do you know how it feels to experience your leadership? Are you an inclusive and compassionate leader? Or do you simply think you are, but really you don't know? That's where our leadership development programmes and offers come into play:
Bullying should have no home in an environment where caring and compassion needs to be at the core of everything we do. We expect our staff to deliver the best possible care to those who need it the most. To do this, we must look at our own practices, challenge bad behaviours and work to ensure we eradicate this problem in a health service which is meant to care for people.