Introduction Text:
I find it quite amazing that just over a month ago Twitter was quite alien to me, I didn't know my # (hashtag) from my DM (direct message).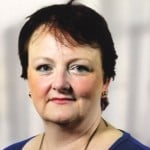 Here I am, as a consequence of a few tweets, some creative conversations and a passion to make a difference writing my first blog!
I am passionate about the NHS, its people and what it stands for and despite not being a clinician – yes I am one of those 'managers' that sometimes get bad press.  I have successfully led change in other organisations and I genuinely believe I can do the same in the NHS.  But the NHS is unique, it's not one organisation but a vast network of connected organisations and more, it is a well loved national treasure.
I am not sure if my self-belief that I can make a difference is arrogance or ambition, but I am determined to try, this is the reason I applied for the Nye Bevan leadership development programme.
The programme delivery is fast paced and encourages participants to undertake experiential learning and practice reflexivity.  Peer review in the self managed learning sets has sometimes pushed participants out of their comfort zones, but that's all part of the learning!  If you enjoy being in control of your learning then this programme is definitely for you.
You don't have to be on a leadership programme to make a difference, but what you do need is to be connected, to have your voice, ideas and opinions heard.  The traditional – have an idea, write a paper and wait for it to go up the line is no longer the solution, "lasting change in organisations has less to do with massive 'communication to all' programmes and more to the creation of an epidemic", Viral Change, Herrero.
So inspired by the potential of twitter as a leadership tool, Billy Boland introduced #ReOTD to help track our 'Reflections on the day'.  Spurred on, we have scheduled our first twitter chat for next Wednesday 23rd 7pm-8pm.  The aim is to share leadership ideas and to support each other with our learning goals and reflexivity.
My goal is to be a more wholehearted leader who has a strong connection with my emotional self.  Without the ability for emotion, how can I have pride and joy in my work, and without this how can I care?  The challenge then is how to show feelings appropriately and not to reject them completely.  And this is what I will be chatting about on Wednesday.
This is the start of my leadership journey.  Each step will leave an impression, a 'leadership footprint'; when I look behind me I hope the foot prints are a lasting impression of my wholehearted leadership.  As I draw this blog to a close I have a lot to reflect upon and even more to look forward to.  Will you join the journey with me?