Congratulations Nye Bevan graduates!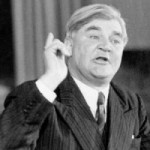 Introduction Text:
We 'd like to take this opportunity to congratulate the 207 Nye Bevan participants who have been awarded the NHS Leadership Academy Award in Executive Healthcare Leadership.
Following the Validating Board on the 19 January for Cohorts 1-5 of the Nye Bevan programme.  The Board members included; two patients, a current NHS chief executive, a frontline staff member, two programme directors, the assessment moderator, the external examiner (a university professor), the Academy programme sponsor, the programme lead for the professional leadership programmes, the coordinator and two Nye Bevan set advisers.
The Validating Board for Cohort 6 will follow shortly in a few weeks, with the graduation for cohorts 1-6 on Friday 27 March.
You can download a full list of participants here: