Newly-appointed Chief Executive programme update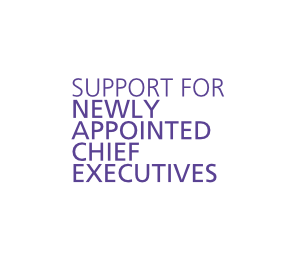 Our current group of new-in-post chief executives had their first induction day on 21 April. This was a great opportunity for them to meet and share their challenges and also highlight what participants were interested in and what they wanted to learn.
The most popular themes were:
Building relationships with the Chair
The importance of building  a strong narrative for the organisation/profile building
Maintaining authenticity whilst managing common expectations of how a chief executive  should behave
Dealing with organisational failure without being defined by it
Holding nerve for organisational change and the inevitable dip that occurs when changes are initiated
Developing own style and range as a chief executive and recognising that different contexts require different leadership
Developing organisational culture; empowering with accountability
Building a team around you
Cultivating good governance
Working to develop openness in the organisation so that the chief executive knows about the real problems
Improving standards of patient care without creating a climate of fear
Dealing with bullying behaviours across the system
The development days are being designed to develop these themes and the first one is being held on 15 September with subsequent days on 3 November, 17 January and 30 March. The next induction days will be held on 8 September and 10 January for our second and third groups.
We are also embarking on a piece of research designed to help newly-appointed CEOs to plan and navigate their first 100 days in post.  This looks at different ways to approach the first 100 days based on an analysis of the context that going into and their own identity, values, attitudes and beliefs about the signals they wish to generate about matters in their organisation and the wider system. As well as using desk research we are conducting a series of interviews with new in post CEOs who have navigated their first 100 days to explore what worked well, what might have been even better, and what they might do differently if they had their time again.  We are especially interested in how the first 100 days can be used to establish a balance between leading the organisation and leading in a wider system.
We are also compiling a significant set of learning resources aimed at new-in-post CEOs that cover the required territory – including mandatory and essential guidance, which will be loaded onto the virtual community over the summer and be available before the end of September.  This set of learning resources will be dynamic and regularly updated to reflect the 'live issues' that our CEO community is facing.  The diagram below shows the top level analysis from this map of learning resources.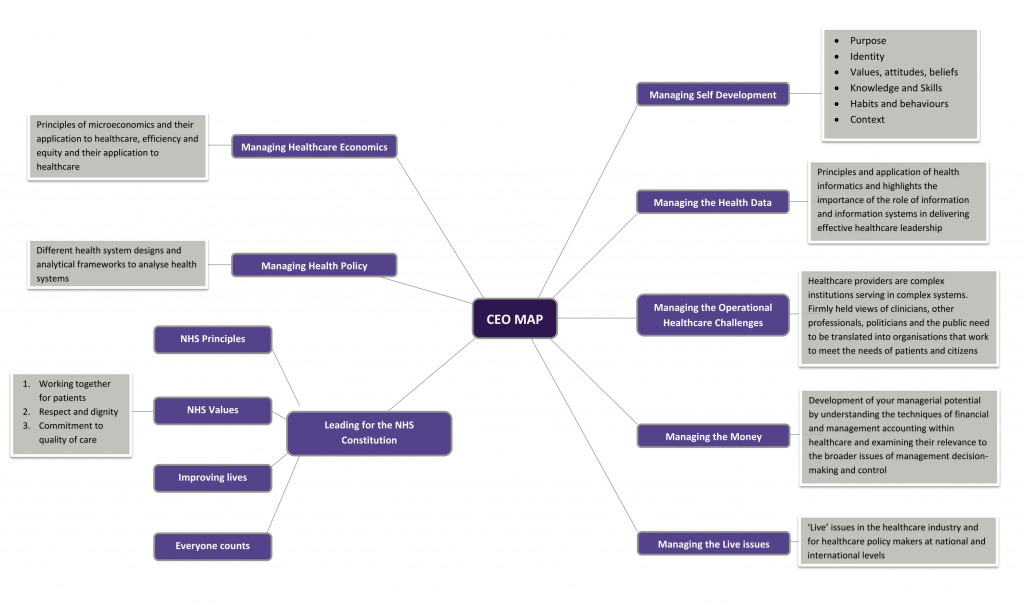 We are working on ways to enable our new-in-post CEOs to prioritise their own development with respect to the most critical areas of the map both in the short and long term.