NHS Leadership Academy colleague wins scholarship
Introduction Text:
Leadership Academy colleague wins scholarship to put patients at the heart of new leadership programmes.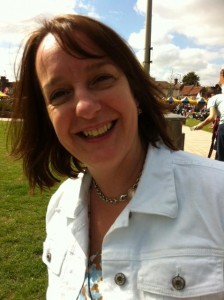 Dr Clare Price-Dowd, programme lead for the professional leadership programmes at the NHS Leadership Academy, has been awarded The Florence Nightingale Foundation Travel Scholarship.
The scholarship, worth £5,000, will encompass a visit to a university in Canada and a university in the UK to explore how patients can educate and participate in leadership programmes, resulting in safer and more positive experiences of care for patients.
Clare said: "It's a real privilege to be awarded the scholarship as I know the Foundation receives hundreds of applications each year.
"Since early development discussions about our programmes we recognised that patients were essential in their delivery, but that is not as straight forward as it sounds – ethics, insurance, payment and training all needs to be considered, amongst other things. These visits will help me to understand what needs to be in place for patients to be equal to professionals in delivering our programmes.
"The universities I will be visiting are key members of the 'patients as educators collaborative' and have been working with patients as participants and educators for over 10 years – so have a wealth of experiences I can draw from."
Earlier this year the Academy launched the most far-reaching and comprehensive professional leadership programmes the NHS has ever developed in the Edward Jenner, Mary Seacole, Elizabeth Garrett Anderson and Nye Bevan Leadership programmes.
"The benefits of having patients involved in the programmes are clear," continued Clare. "The patients themselves will develop their leadership skills alongside clinical colleagues while clinical colleagues will benefit from a wealth of patient experiences throughout learning."
Chris Lake, head of professional development at the NHS Leadership Academy, said "This is a well-deserved scholarship for Clare, who has worked so hard this year to launch the professional leadership programmes. This opportunity will only enhance the programmes further, and more importantly, play a big part in leadership development in healthcare. We're all excited to hear the results of the study and implement Clare's findings."
Clare's study will take place in 2014 and findings shared across the healthcare service.