NHS staff recognised at Leadership Recognition Awards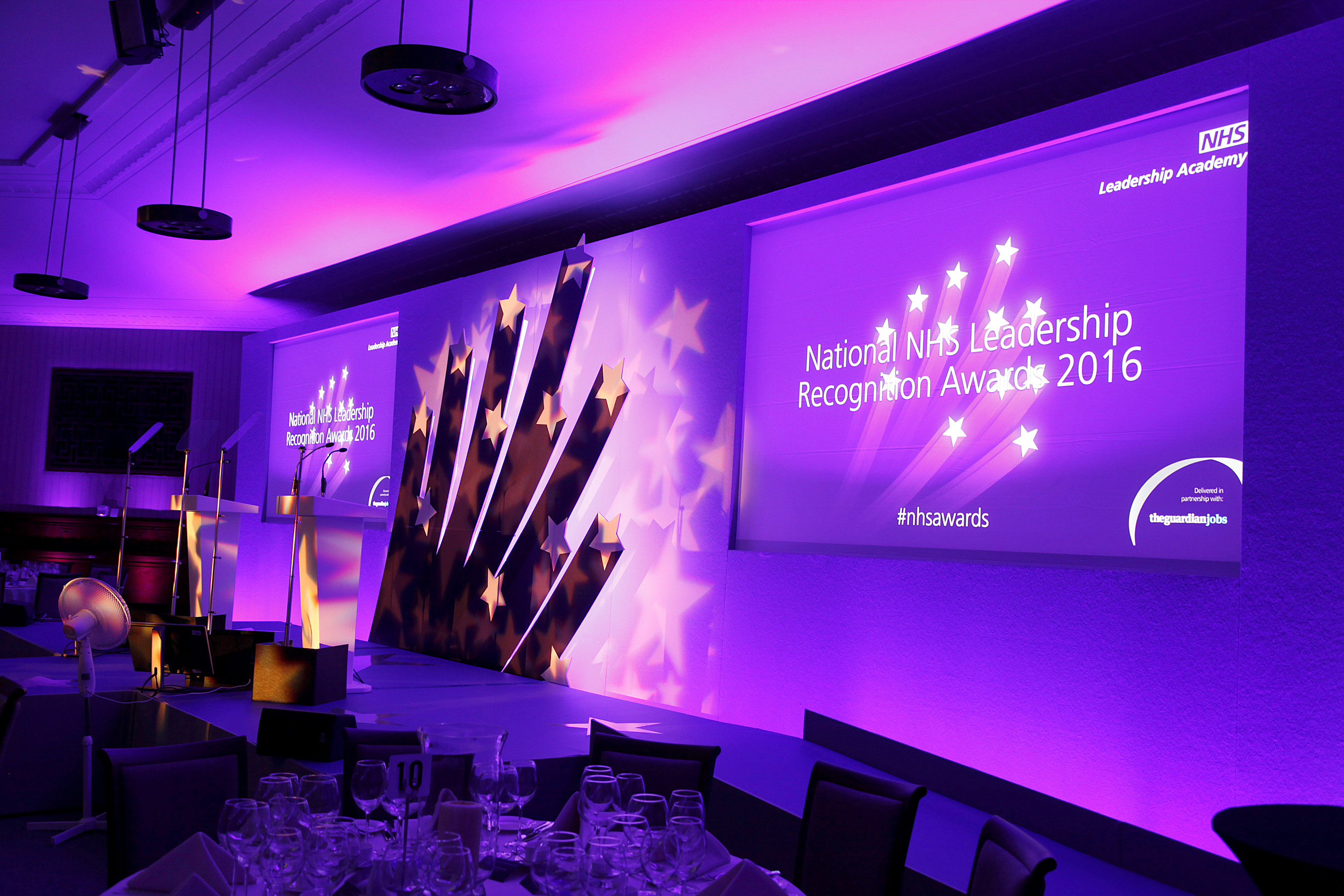 Last night – the 8 March 2016 – the fourth National NHS Leadership Recognition Awards took place in London to celebrate examples of outstanding leadership at all levels in the NHS which are proven to have had a positive impact on patients and staff.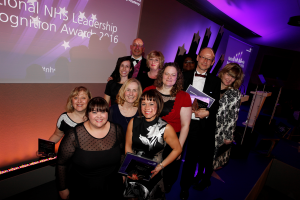 There is clear evidence of the link between high-quality leadership, patient experience and staff morale. Last night's awards aimed to highlight and share examples of best practice from across the country based on over a thousand nominations.
The awards were sponsored by the Guardian jobs.
Keynote speakers Tommy Whitelaw and Matt King shared their personal experiences of the NHS with finalists and thanked NHS staff for the compassionate and life changing care they experienced at exceptionally difficult times in their lives.
Tommy was a full-time carer for his late mother Joan who had Vascular Dementia. He has worked tirelessly to raise awareness of the impact of dementia on families and the importance of empowering carers in carrying out their difficult but vital role.
Matt was left paralysed from the neck down after breaking his neck during his first professional rugby match. He spent nine months in Stoke Mandeville hospital but since being discharged has qualified as a solicitor and rugby coach, skied the Swedish slopes, completed the New York Marathon and been awarded an OBE. He emphasised the huge difference basic human touches made to his recovery.
The NHS Leadership Academy's interim managing director Karen Lynas said: "We couldn't be more passionate about the importance of celebrating successes in health and care. It's through these examples that we'll move closer to providing the sustainable, high quality, continually improving services our communities deserve. The legacy of these awards will be a rich stream of stories of the very real difference we can and should be making through exceptional leadership."
View the full list of finalists and winners
Presentations and interviews will be available to download shortly. You can find out more information about the NHS Leadership Recognition Awards here, and for all media enquiries, please contact us.