Nye Bevan programme welcomes its 20th cohort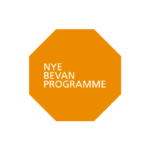 The NHS Leadership Academy has reached an exciting milestone this week, welcoming its 20th cohort onto The Nye Bevan programme!
The programme develops senior leaders, building the skills, knowledge, attitudes and behaviours to operate as directors and at board level.  It prepares leaders to face tomorrow's health and care challenges with the ultimate goal of improving patient care. It has welcomed over 900 participants since its launch in 2013.
Participant Acosia Nyanin, associate director for governance and quality assurance at Camden and Islington NHS Foundation Trust said: "I've benefitted greatly. The programme really does prepare you for real life situations. If you take it seriously, it works!"
As well as being a finalist in the 'Improving Outcomes through Learning and Development' category of the HSJ Awards, the programme earned an Excellence in Practice Gold Award this year from the European Foundation for Management Development.
Delivered over 12 months, the programme follows a blended learning approach with four residential sessions across the year. It's centred on peer assessment and gives participants the opportunity to create a wide ranging support network that promotes innovative ways of working. It's delivered in partnership with a consortium which is led by KPMG and includes Alliance Manchester Business School and the University of Birmingham.
Chris Lake, head of professional development, said: "We're delighted to welcome our 20th cohort onto the programme. Our participants tell us it plays a crucial role in giving them the confidence and ability to improve leadership culture and introduce new levels of professionalism and compassion."
Bevan Programme Graduation: