Striving for greater inclusion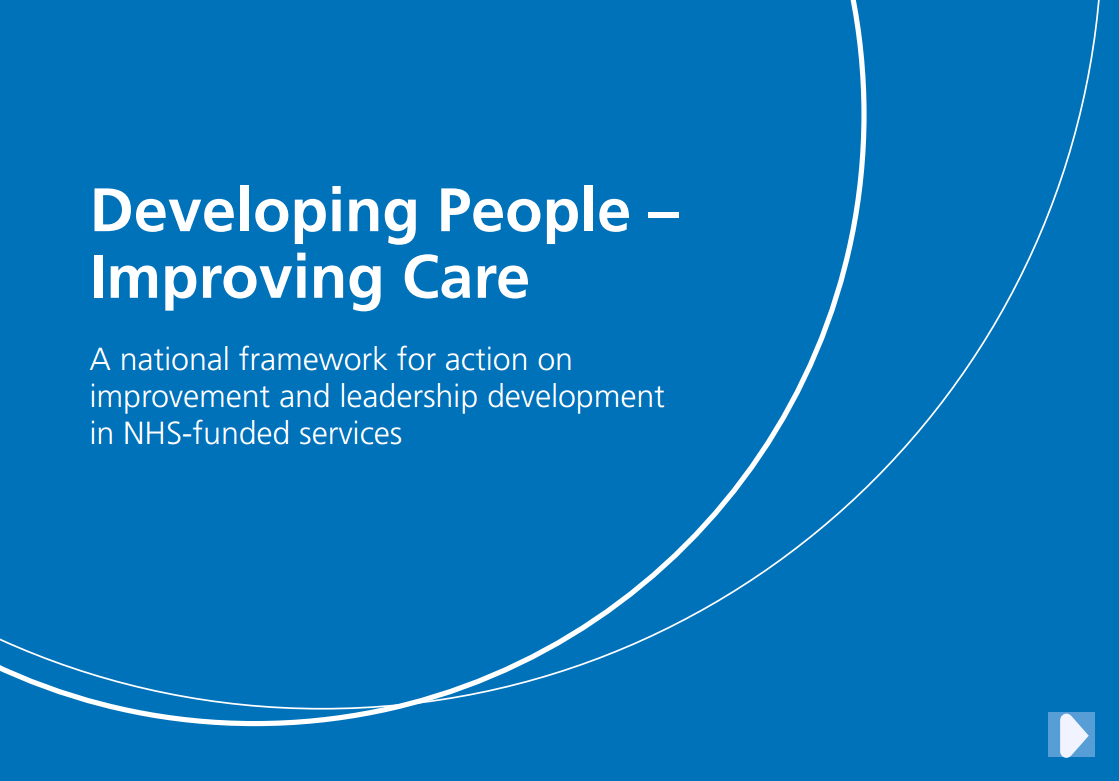 An ambitious new programme of work is raising the bar for inclusion across NHS organisations. Tracie Jolliff, head of inclusion and systems leadership, explains how a new programme of work aims to raise the level of ambition on inclusion higher than ever before.
The NHS Leadership Academy has long been aware of inequalities in health  and care and has strived for greater inclusion since its inception. The condition "compassionate, inclusive and effective leaders at all levels" which Developing People Improving Care aims to help create has further-increased the urgency of this work and the Academy has committed itself to Building Leadership for Inclusion (BLFI).
BLFI aims to create lasting and positive changes around equality and inclusion through leadership. As part of Developing People Improving Care, it will implement three strategic aims:
Raise the level of ambition.
Quicken the pace of change.
Ensure that leadership is equipped to achieve and leave an ever-increasing and sustainable legacy.
A range of workstreams form its foundations, including:
Proactively engaging with employees with lived experience to help us create and sustain more inclusive organisations and systems.
Working collaboratively with academic partners using action research to pilot inclusive leadership development interventions.
Developing tools and frameworks for the system.
By delivering across these workstreams BLFI will help the system gain, and implement, the knowledge needed for effective leadership development that equips leaders with the knowledge, skills, psychological awareness and resilience necessary to achieve transformed, truly inclusive cultures.
A group of BAME senior system leaders has been formed, with three more groups – LGBT+, disability and women – to follow in 2018. These groups will ensure that BLFI places the voices of lived experience at the centre of all its work, honing approaches to reverse negative trends. Leaders across the service, and at all levels, will be able to use the voices of under-represented employees; those most negatively affected by current cultures, to inform change.
Successful outcomes include embracing and working effectively with equality, diversity and inclusion as an everyday topic of (non-defensive) systemic conversation, an increasing percentage of people from all protected characteristics working and leading at the most senior levels and a more welcoming, supportive culture to drive forward improvements in quality and extend perceptions of what's possible.
BLFI will give those who are serious about tackling inequality the knowledge, confidence and impact they need to make lasting and profound change.
"Ultimately, we want the impact of this work to be positively felt by all employees, patients, service users and citizens. The BLFI programme will give those who are serious about tackling inequality the knowledge, confidence and impact they need to make lasting and profound change."

Tracie Jolliff
Head of Inclusion and Systems Leadership
NHS Leadership Academy
Read more about the work taking place across the health and care system to develop the five conditions that Developing People Improving Care identifies here.