"Not on my watch": owning inclusive leadership in practice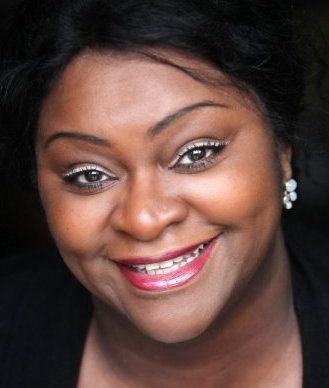 Following International Women's Day, Tracie Jolliff looks at how increased ownership of inclusive leadership behaviours will reduce discrimination, unfairness, bullying and harassment, and how it's everyone's responsibility.
I'm particularly contemplative following International Women's Day earlier this week. Especially as we're in the midst of bringing together a group of Senior Women Influencers to support the work of Building Leadership for Inclusion (BLFI) and ensure that our strategic aims become a reality. These are to:
Raise the level of ambition on inclusion
Quicken the pace of change towards inclusion
Ensure that leadership is equipped to achieve and leave an ever-increasing and sustainable legacy of inclusion
In articulating these, our team is both encouraged by the positive responses we have had so far to BLFI and a bit daunted by the enormity of the task, which is to shift patterns of leadership thinking and behaviours towards inclusion; patterns that have been embedded within working cultures throughout our lifetimes.
Like many of you, my approach to daunting tasks is to chunk them down to make them more manageable. With the work on inclusion, this has led me to ask questions about what the smaller steps towards change could and should look like.
The phrase 'not on my watch' is well known, I suspected that it has its origins in the military, as a quick google search brought up the marines and 'being on watch' whilst everyone else is asleep on board a submarine. The person on watch would be responsible for whatever happened. Even if they themselves did not act in a way that jeopardised the vessel, the fact that it happened on their watch meant that they were ultimately responsible.
It strikes me that leadership should embody the 'not on my watch' message where it comes to bullying, harassment and discriminatory acts. Just hearing a message which says, 'we will not tolerate…' from leadership has specific resonance for those whose chances and opportunities are blighted by negative stereotyping, and subtle and continuous acts of dismissal and discrimination which are really difficult to call out. Binna Kandola looks at how racial inequality varies across industries. He describes how BAME people are treated differently, and the subtlety of how racism is being enacted. There are no industries where racism and sexism is not a part of the leadership dynamic. The implication of this is that these leadership behaviours become so normalised that even when called out, it's easier than we think to overlook the harm such acts are doing to those on the receiving end of these micro and macro aggressions. The burden of harm is carried by those that are most affected by discrimination, and the data is clear about who these people are.
As a black woman with a hidden disability, I long to see a time when all leaders will say 'not on my watch' when they hear about discrimination, unfairness, bullying and harassment, and I applaud those that do. I want to see a shift in our collective leadership understanding, where inclusion becomes embodied action to create change, and not mere words articulated in documents. I'd love to imagine that my children and yours will not have to address the same intensity of these issues, because of what we as leaders do today in creating more inclusive cultures.
I still hope that we can make a positive impact on this agenda and am conscious that we will need those who are allies to step into the space (and there is a big space), where leaders are clear about how they are standing with those whose voices are least heard, and standing for the things that really matter – zero tolerance for discrimination, support for learning and most importantly, support for those whose every day experiences are of exclusion, discrimination and marginalisation.
BLFI requires a shift; the work is both personal and collective. To quote Sam Allen (CEO Sussex, and chair of the Health & Care Women Leaders Network) from yesterday's round table event at the House of Lords: "Things don't change – people do".