This 12-month programme is fully funded by the NHS Leadership Academy. 
Applications for cohort 3 of the Aspiring Chief Executive programme are now closed. The dates below are for the third cohort which is now running.
---
We will be bringing together a world-class expert faculty of leading practitioners and academics into the programme. Programme participants will have unique opportunities to learn from and talk with each of them. 
Penny is one of the designers of the Aspiring Chief Executive programme and has cohort directed both intakes to date. Her work in leadership development is anchored in her experience of providing board, senior leadership team and clinical team development, and as a senior NHS manager earlier in her career. She trained at the University of London, Roffey Park Institute and the Institute of Group Analysis. In addition to her consultancy work, she is a member of faculty at the NHS Leadership Academy and has served on the faculty of Roffey Park Institute, the National School of Government, the NHS Institute for Innovation and Improvement and the Global Leadership Faculty at BP.
As a faculty member for the Leadership Academy, she chaired the original design committee of the Academy's Nye Bevan programme for aspiring directors and has steered the learning set element of that programme throughout, as well as working as a set adviser, overall moderator and practice supervisor. She has also delivered other programmes including senior and frontline nursing leadership, and diversity and inclusion.
Penny's areas of interest are teams and groups, working effectively with power, politics and uncertainty in complex systems and inclusion.
A faculty member at the Academy and one of the designers of the Aspiring Chief Executive programme, Dave has worked in various roles though both intakes to date. He works as a successful and sought after executive coach and 'top team' developer for a range of organisations across the UK and beyond. He is a qualified executive coach NLP Master Practitioner and author, who has a whole host of leadership experiences under his belt. He is a member of the 'Windsor Leadership Trust' works with a number of UK Royal Colleges. His current NHS client list include coaching individuals working in UK national positions, CEOs and medical directors of hospitals, specialising in those people who wish to develop their career to influence or work at executive levels in organisations.
Prior to venturing off into coaching and leadership development some 10 years ago Dave worked in a variety of senior management environments holding local, regional and national positions within the English NHS in a career spanning more than 30 years.
Eden has been a faculty member and advisor to the NHS Leadership Academy from its inception. He has been part of the design and facilitation of many of their programmes including the Top Leaders programme, The Nye Bevan programme and the Directors programme. He also leads on the design and facilitation of the Academy's positive action work, including the Ready Now and the Stepping Up programmes.
He has worked as a developer of leaders for over 30 years and is Managing Director of People Opportunities Limited.
He has been coach and consultant to Chief Executives, leaders of multi-national organisations and to senior managers from a variety of sectors and countries. His clients include leading organisations from nearly every sector of society including the armed forces, NGOs, local government, police forces, the NHS, the BBC and Channel 4, financial institutions, the oil industry, academic and educational institutions, and National and Local Government.
His work with the NHS includes designing and facilitating several Leadership Development programmes, coaching leaders, facilitating Board Development events including board coaching and working with organisations on culture change initiatives.
Eden has been working with transformational educational approaches such as self-managed learning and Appreciative Inquiry for many years. He believes that all learning is about change and works to bring about the kinds of change that lead to more productive and inclusive organisations.  He is recognised as a thought leader in the area of Organisational Development as it impacts strategy generally and inclusion in particular. His specialism is leadership development and he has designed and delivered on successful programmes for a wide range of public and private organisations.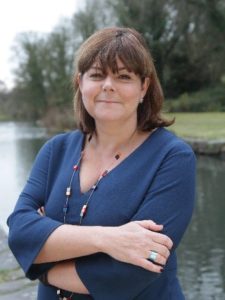 Tracy Allen is Chief Executive of Derbyshire Community Health Services NHS Foundation Trust (DCHS) which provides a comprehensive range of community health and well-being services to a population of 1.4m people living across Derbyshire and in Derby City.
Appointed when the Trust was established in 2011, she had previously worked within Derbyshire County PCT, and led the development of an autonomous community provider organisation ready to stand alone as a Trust. Tracy joined the NHS as a general management trainee in 1990 and has a wide range of operational and strategic experience across a variety of NHS provider organisations.
In her current role Tracy has supported the development of a nationally recognised positive, engaged and inclusive culture within DCHS. She is particularly interested in leadership development and staff engagement and how these can be developed as the fundamentals of supporting the delivery of compassionate, personalised care.
Breda is an Independent Consultant with a portfolio of career interests spanning the small business, healthcare, charity and university sectors.  She focuses on improving the organisational performance of individuals – especially at the most senior levels – to enable them to be more ambitious for the quality of their offer to customers, staff and organisations. As a faculty member at the Academy, Breda was a Praxis Group facilitator on Intake 2, offering design and development input to the Aspiring Chief Executive programme. She is core faculty on the Nye Bevan programme, and has been a set adviser on 7 Cohorts.  She has also delivered the Director's programme.
Her work on leadership development is in informed by her experience of providing board and senior leadership team development to private sector partnerships and SMEs, and her NHS background in medical leadership and clinical team development.  She has an extensive coaching portfolio with top leaders who hold an organisational or national brief, and with early career leaders stepping into their first significant leadership roles.  In addition to her consultancy work, she has served on the faculty of The Kings Fund, the NHS Institute for Innovation and Improvement, and leads on Healthcare Leadership at Brighton & Sussex Medical School. She holds an MA and BA from Cambridge University, and is currently pursuing an additional MSc in Strategic Innovation Management.
Nick has worked in the NHS for more than 30 years. He has an outstanding record of achievement in operational management and leadership in large, complex London acute Trusts.
Nick successfully brought together community and hospital based care in his previous role as Chief Executive of Croydon Health Services NHS Trust. He has worked in health and social care throughout his career. His first management role was in sexual health services before being appointed to senior leadership roles in operational and general management.
Nick was appointed as Chief Executive at The Ipswich Hospital NHS Trust in January 2013 and in May 2016 became Chief Executive of Colchester Hospital University NHS Foundation Trust. He is also leading the Sustainability and Transformation Plan (STP) for east and west Suffolk and north-east Essex. STPs outline how health and social care organisations will continue to work together to sustain and transform services over the next five years.