Applications for the Action Learning Set Facilitator programme are now closed and are due to re-open next year. You can register your interest by emailing Graduate Enquiries.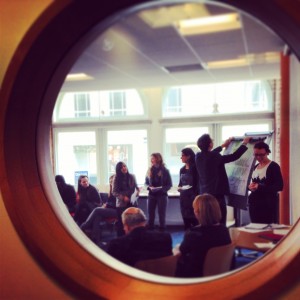 Our aim is to develop a team of facilitators from the NHS – to grow skills from within rather than source them from external consultants.
Our Action Learning Set (ALS) facilitator faculty will be drawn from those that can demonstrate not only group facilitation and non-didactic learning skills, but also bring useful perspectives from experience and day jobs.
If you believe that you have what it takes to commit your time, energy and experience to supporting the development of our 2017 Graduate Management Training Scheme (GMTS) trainees – by ensuring that this critical part of their growth as future leaders is based upon real experience of the NHS – then this will be the opportunity for you.
You can also read a blog by Dominique Allwood, who was one of our first intake of ALS facilitators – 'It's not about me'.
Here is what some of our current 2016 ALS facilitators have to say about their experience so far:
"When I was a trainee a number of years ago I had found the Action Learning Set one of the most important parts of my professional development, so I was very keen to support it as a facilitator when the opportunity arose.  In addition, I was looking forward to developing some new skills that I was sure would help my own development as a leader.  Now 4 learning sets in, the experience is even more rewarding than I expected.  Spending time supporting some of the brightest young talent in the NHS is refreshing and deeply rewarding, and provides a different perspective to my own work challenges.  Even though I'm less than a year in, I know I will feel incredibly proud to see such a talented group of people embark on no doubt hugely successful careers in the NHS, knowing that I made a small contribution to their journey.  I would hugely encourage anyone who has an interest in personal development, leadership or problem solving to consider supporting this aspect of the Graduate Training Scheme"
– Josh Potter, Acting Director of Integrated Commissioning – NHS Tower Hamlets CCG
"…I would highly recommend becoming a facilitator as the skills are invaluable and can be embedded into your own workplace. We often reflect that as our graduate groups are airing their issues, we often find solutions to our own work issues! The programme team offer high quality support , challenging us to grow as individuals and practitioners which can only further enhance patient care ultimately. Having facilitators from different parts of the country and professional backgrounds is an added bonus making networking and supervision sessions rich"
– Virginia Banga- Development Manager, HEE -East Midlands