Applications for intake 4 of the Stepping Up programme are now closed.
Programme dates and locations
Intake 4 will consist of six cohorts (4.1, 4.2, 4.3, 4.4, 4.5, 4.6) of up to 40 participants each. This will include three cohorts in Leeds and three in London; each with two modules: a three day and two day face to face workshop for those at band 7, and two modules of two days each for those at bands 5-6. The programme runs over five months and provides a combination of face to face, self-directed and workplace based learning.
Cohort 4.1 (band 7)
Module 1
19 – 21 December 2018
Leeds
Module 2
14 – 15 February 2019
Leeds
Cohort 4.2 (bands 5 – 6)
Module 1
7 – 8 January 2019
Leeds
Module 2
18 – 19 February 2019
Leeds
Cohort 4.3 (band 7)
Module 1
22 – 24 January 2019
London
Module 2
13 – 14 March 2019
London
Cohort 4.4 (bands 5 – 6)
Module 1
29 – 30 January 2019
London
Module 2
7 – 8 March 2019
London
Cohort 4.5 (bands 5 – 6)
Module 1
5 – 6 February 2019
London
Module 2
20 – 21 March 2019
London
Cohort 4.6 (bands 5 – 6)
Module 1
28 February – 1 March 2019
Leeds
Module 2
16 – 17 April 2019
Leeds
---
What's the cost of the programme?
The Stepping Up programme is fully funded by the Academy. However, this does not mean it is free. Participants must commit themselves to the full journey of the programme and will be asked to sign a document expressing the intention to do so, prior to taking a place. If participants withdraw from the programme before fully completing it, and without extenuating circumstances agreed with the NHS Leadership Academy, your organisation will be liable to bear the full cost of the programme. The cost for band 5 and 6 is £970 and the cost for band 7 is £1,310.
---
Faculty
Dr. Eden Charles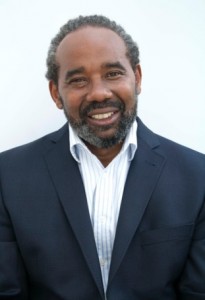 Eden Charles PhD has worked as a developer of leaders for over 30 years and is managing director of People Opportunities Limited. He has been a coach and consultant to chief executives, leaders of multi-national organisations and to senior managers from a variety of sectors and countries. His clients include leading organisations from nearly every sector of society including the armed forces, NGOs, local government, police forces, the NHS, the BBC and Channel 4, financial institutions, the oil industry, academic and educational institutions, and national and local government. His work with the NHS includes coaching leaders and Boards, facilitating Board development events, designing and facilitating leadership development programmes, leading on the Action Learning Set element of the NHS Graduate Training Scheme. Eden is currently assisting a number of CCGs and Health and Well Being Boards develop their ways of working. Eden has been working with transformational educational approaches such as self-managed learning and Appreciative Inquiry for many years. He believes that all learning is about change and works to bring about the kinds of change that lead to more productive and inclusive organisations.  He is recognised as a thought leader in the area of Organisational Development as it impacts strategy generally and inclusion in particular. His specialism is leadership development and he has designed and delivered on successful programmes for a wide range of public and private organisations.
Carol Campayne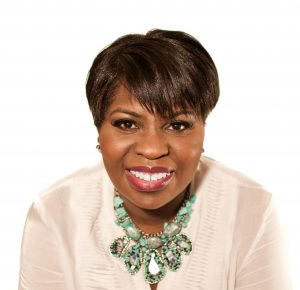 Carol's bold ambition is to fundamentally change the character of organisations from the inside out, working with them to think differently, challenge the 'norm' and develop courageous, values-driven, globally-minded leaders that create inspirational high performing inclusive cultures. With a strong background in corporate strategy, executive coaching, diversity and inclusion, leadership and organisational development for public and private sector organisations, Carol has developed a successful track record in contributing to the strategic and operational transformation of organisations, the development of Board and team effectiveness, and in expanding the leadership reach and capability of individuals, particularly those from minority groups. Carol is also an executive coach who specialises in maximising the authentic leadership, personal effectiveness and business impact of her clients by building on their core values, diverse strengths, and personal aspirations. Her mission is to help her clients realise their full potential at every point of their leadership journey, using and drawing on what makes them distinctly unique.
Key skills, expertise and experience include:
Expert consulting and facilitation in the areas of corporate strategy, culture change diversity & inclusion and organisational development
Designing and delivering innovative career, leadership and organisational development initiatives
Executive leadership coaching, supporting leaders to lead with authenticity, deepen their impact and leave an enduring legacy
Facilitation of a range of system wide, organisational, Board and team interventions that deliver sustainable change
Developing and delivering a broad range of academic leadership and management programmes.