Silas Nicholls – chief executive, Southport & Ormskirk Hospital NHS Trust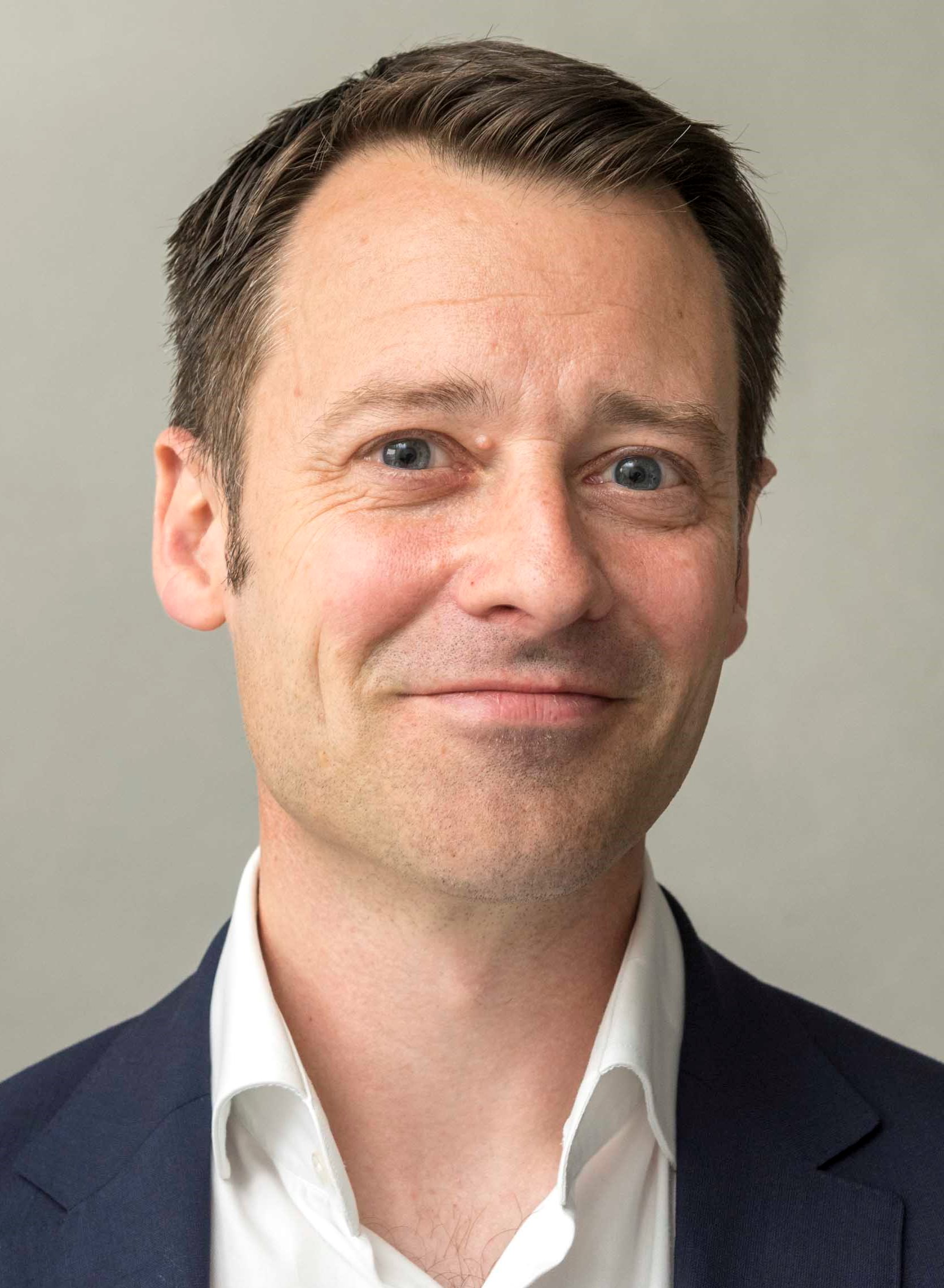 Following an evaluation of the NHS Leadership Academy's Aspiring Chief Executive programme, which highlighted themes around what makes an effective CEO, we look at the impact the programme has had on Silas Nicholls, chief executive of Southport & Ormskirk Hospital NHS Trust.


Silas began his NHS career as a graduate management trainee. He has since held a wide range of general management posts, including commissioning roles in health authorities, management of community services and as a divisional manager at hospital trusts across the North West. He is a former director of operations and performance and deputy chief executive and director of strategy.


Silas's first chief executive post was at University Hospital of South Manchester NHS Foundation Trust (UHSM) in 2016, having joined the organisation two years earlier as chief operating officer. His promotion came whilst Silas was a participant on the Aspiring Chief Executive programme. When the Trust merged with another Trust in October 2017, Silas became group deputy chief executive at the merged organisation, Manchester University NHS Foundation Trust, and shortly afterwards became acting chief executive of Manchester Royal Infirmary, a hospital within the Trust.


He was appointed to the post of chief executive of Southport and Ormskirk Hospitals NHS Trust in December 2017.


Programme participation
Silas feels the value of programme is the way it helps participants to unfreeze their attitudes and mindsets, helping them develop different ways of looking at the world and different ways of behaving. As a sportsman and triathlete, Silas deliberately and carefully stresses his body in training so that it adapts. He felt that the programme similarly 'stressed' the participants by encouraging them to give very critical and constructive feedback to each other. While it was 'pretty uncomfortable' at the time, he believes it enabled him to think about things differently. Patient and staff mentors and panel interviews provided 'a different edge' and 'made it more real than other programmes I've been through'.


Another advantage for Silas was the time out to consider the role and the skills he would need. Silas commented that the programme informed how he ''set up his stall in his first month at Southport & Ormskirk'.


Impact since the programme
Silas suggested that NHS CEO jobs are intensive roles, especially in organisations that are struggling and need to move forward, so being effective means putting your 'heart and soul' into the job. He is realistic too about the time it takes to be effective. When you move into a new organisation as CEO, it takes time 'to understand the organisation and to win trust and confidence of people'. Winning people over, particularly senior clinical staff, is vital as without it you cannot effect meaningful change.


It's all about the people really, the ability to build relationships, challenge constructively, excite people, inspire people.
Stakeholders said that this is an area where Silas excels. Building relationships with clinical staff was seen by stakeholders as a real challenge at UHSM. Silas was the sixth chief executive in ten years and if people did not like what they heard, they would wait until a new one arrived. Stakeholders commented that Silas had greatly improved the Trust's relationship with senior clinicians. His 'very open, candid style' in a series of Town Hall meetings had helped him to build a bridge and to 'regain their trust and confidence'.


Silas described the role of an NHS chief executive as inherently challenging and difficult.


The thing you can control is yourself. An effective chief executive understands and positively manages their responses to pressure, emotions and experiences. Developing that self-insight means that you start to act more positively on that insight and change accordingly.
One of the things that Silas does differently since the programme is showing more of himself as a person within his chief executive role. He has found that people knowing a bit about him, seeing him as a rounded person, rather than a figurehead, has helped him to build the kind of relationships that a chief executive needs to be really effective.


Silas also described being more purposeful in thinking about how he does things since the programme. He described 'taking a heartbeat or two to think about things', and consider a wider range of tactics, before ploughing in. Now he thinks more purposefully about how he is going to manage a situation or an issue; or how he wants to present himself and have an impact on people.


Stakeholders have noticed that Silas has 'more clarity of thought in things'. A specific example is discovering an RTT (referral to treatment) problem. He had the confidence to be open about it with commissioners and to 'build a plan with the stakeholders'. That open, collaborative approach 'got a lot of respect from everybody'.


Adopting a services lens
The programme made Silas think well beyond 'just staying on the pitch' through essential activities such as sorting out the money and meeting targets. He says he has become much more concerned about inequalities and the public health agenda, thinking about the difference he can make for the local population and for the staff working in the organisation through staff and public engagement.


Stakeholders agreed that Silas had 'absolutely' been involved with UHSM's health economy partners and developing relationships with system stakeholders. They saw him engaging with local authorities, with the CCG, with the Greater Manchester partnership, other chief executives and the NHSI. They felt that was 'really, really important', commenting that system stakeholders value his input and support.


He's willing to challenge stakeholders, he's willing to have the difficult conversations, to have the co-operative conversations, he's willing to set that vision to get across difficult messages, both externally and internally.
His strong belief is that 'you need to de-couple sustainability of an organisation from sustainability of services'.


Adopting a services lens, rather than an organisational lens 'opens up the questions, and it opens up the solutions, and I think it probably gets a more robust answer'. Doing so requires some bravery, Silas says, as the better outcome for the system may not mean a better outcome for the chief executive personally. Silas has demonstrated this commitment at UHSM where he really supported the merger, in full knowledge that, as a result, his job would then cease to exist. For him, it comes back to values and thinking 'what do the population need?' The good news, however, is that Silas sees the health system as 'getting better at recognising brave leaders who are prepared to do the right thing' by the population, rather than working in service of their own career agenda.


When interviewed three weeks into his new role about areas where he felt he had been able to make a difference, Silas indicated that, in terms of immediate impact, it is all about getting people to think differently about their behaviours and challenging behaviours that are 'just wrong' but have become normalised over time (eg treating people in corridors in A&E). Silas has focused attention on finding a fix that will make a difference in 12 weeks. Silas is working hard 'to mobilise people and get them behind it'.


Even if the problems are not fully solved in that time frame, Silas will 'have helped staff to demonstrate to themselves that they can be an agent of change' and they do not have to wait for solutions.


Perceptions of others
Stakeholders felt the programme had benefitted Silas enormously. It had also benefitted the NHS because it helped him to 'get ready quicker' for his first chief executive role. Stakeholders also noted that Silas is 'more confident in his style' and his ability to work with stakeholders. They felt he had developed greater 'maturity and perspective' giving him a better understanding of how to influence, direct and lead the organisation by example. A specific example was a mass meeting where staff were complaining about car parking and Silas showed empathy by sharing his own experience of making the long walk across a muddy car park at the end of a long day, thereby giving a sense of being down in the trenches with the troops.


I don't believe in heroics…and individuals leading an organisation. It's about how to create good teams that work.
The Aspiring Chief Executive programme is for directors aspiring to lead at chief executive level in an NHS accountable role focused on both service provision and system development.
Find out more about the
Aspiring Chief Executive programme
.
An evaluation of the NHS Leadership Academy's Aspiring chief executive programme has highlighted themes around what makes an effective CEO and highlights tensions in the context in which they lead. View
the report
.