"Thanks to the Ready Now programme I can hold my head high and not feel alone anymore"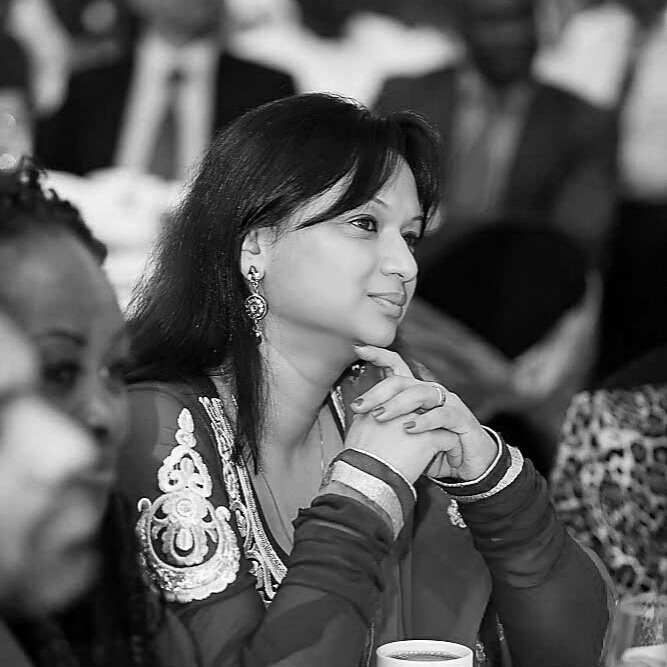 Ready Now participant Ranjita Sen discusses how the programme gave her the confidence to combat the barriers she's faced as a senior leader from a black, Asian and minority ethic (BAME) background.  
I've wanted to do a leadership development programme for a while now. I knew about the Mary Seacole and the Elizabeth Garrett Anderson programmes but once I looked into the Ready Now programme, I immediately knew it was for me. I've worked in the NHS for 13 years, just a few years ago I was at a point in my career where I had progressed to a senior level. But suddenly, because of my race/ethnicity, I was feeling very lonely and outnumbered at a senior management level, which I had never felt before in my journey up the career ladder in the NHS. I wanted to do the programme to break down the barriers I felt were put up against my ability to develop, but to also understand why BAME colleagues were under-represented at senior levels, learn from this and encourage others to follow in my leadership journey.
I know there are barriers people face when trying to secure approval to take part on a programme like this. I'm also aware that some people think the programme focuses on ethnicity, but this is not the case; it's like any other leadership development programme where you're supported and nurtured to develop as a leader.
When I first looked at the programme information I was expecting heavy theory models and burning the midnight oil writing essays about leadership styles, but it was nothing like that at all. Every module has been unique, especially the teaching style which was nothing like I had ever experienced. The tutors were very powerful and dynamic and had so much personal and professional experience. The benefits of the programme are multidimensional; it's about developing you as an inclusive leader, contributing to your organisation's equality and diversity objectives, thinking about patient demographics and looking at whether the service design meets their needs. It has helped me become more aware of my influence in these areas.
I think the Workforce and Race Equality Standard (WRES) really opened our eyes to the extent of the under-representation of BAME colleagues across the NHS. It was a wakeup call; even though we knew this problem existed, we didn't know the evidence or the hard facts and figures – WRES has been a turning point for organisations. My experience has helped me realise that nothing will change without good leadership, which is so important. The NHS is such a complex organisation, we need forward-thinkers who are able to work across boundaries and challenge the status quo. It's important to take advantage of opportunities to influence decision-making and take the organisation forward. Now that I'm in a leadership position, I can see that so clearly. Without leadership you're just turning mill – you're not challenging boundaries or decisions and processes – leadership is what gives you that direction.
The programme has had a tremendous impact on me and this last year has been a journey of self-discovery, giving me a stronger ability to self-reflect and develop my confidence. When I started, all of a sudden I didn't feel alone anymore; I had 40 other people as well as the tutors to turn to if I had difficulty handling a situation. I was also encouraged to apply for other roles, and after the programme came to an end, I was successful in securing the role I had wanted. I've been in my new role as Head of Performance and Information at Moorfield Trust here in London for four months now. This role puts me only one step below the Board and gives me the development opportunities I was seeking.  I've become determined to not let what I was feeling in the past, whether self-created or reality, be a hindrance. I can only attribute this to being on the programme. Working with a great network of people on the programme also helped, especially listening to their experiences, which has completely changed me as a person.  I now have the confidence to do so much more and hold my head high. For example I'm now able to engage directly with board members which I would have hesitated to do confidently before.  Being on The Ready Now programme has also encouraged me to seek development opportunities outside of my day job. I now sit on the Trustee Board for a local care home for Dementia patients.  This is a wonderful opportunity to contribute strategically to a healthcare setting outside the NHS, but is still related to healthcare.