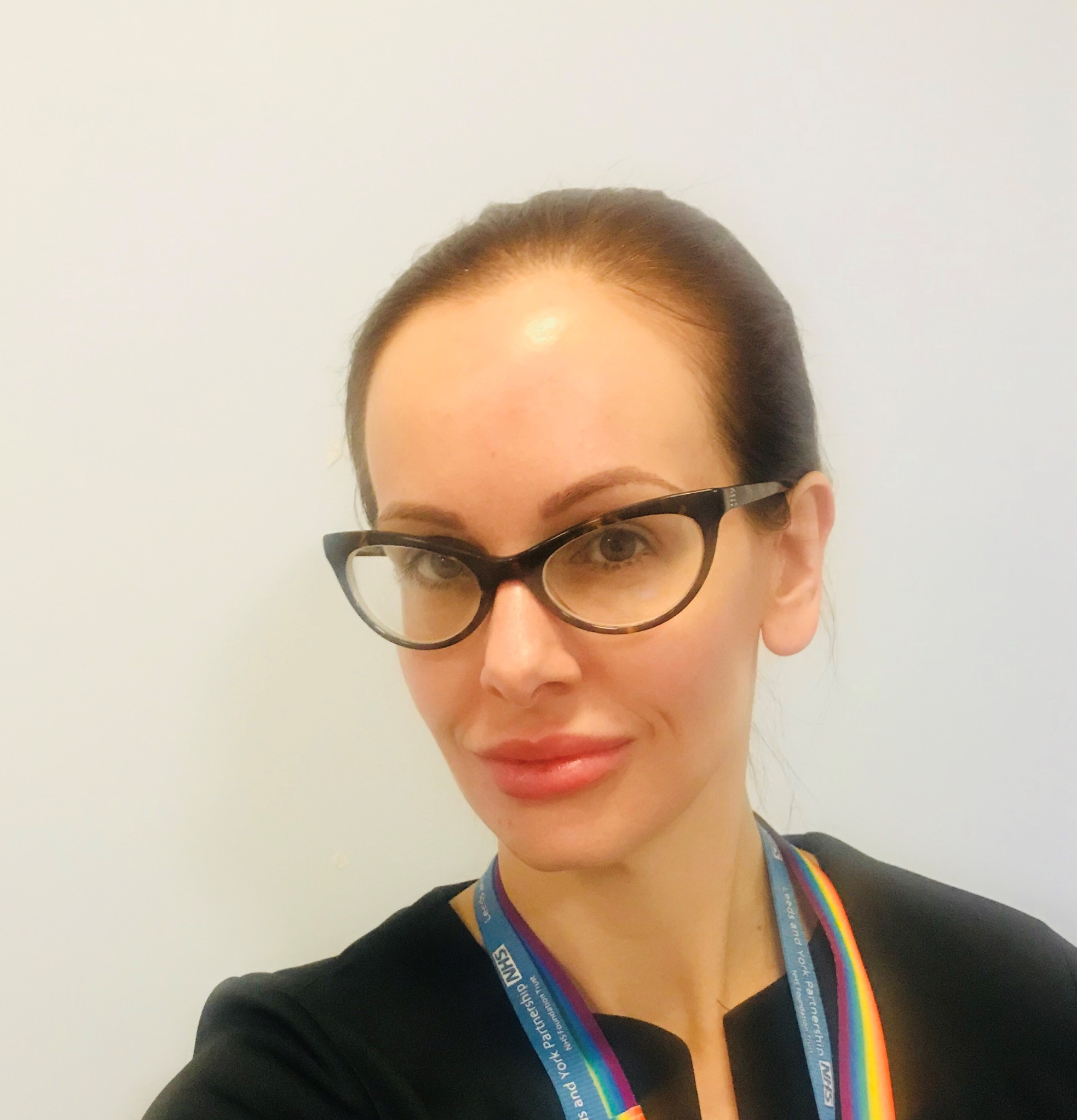 The Rainbow Alliance is a network of staff, service users and carers who are all committed to enhancing the quality of the services which Leeds and York Partnership Foundation Trust deliver to the LGBT+ community. Mary Seacole programme graduate and clinical team manager, Kate Ward, shares her personal motivations for setting up the network and the steps she took to build support for what has now become a movement.
Background
I'll start by saying from the outset – in terms of my sexuality – I identify as queer. However, in truth, I've never really been a fan of applying a label to myself. In the past, when describing my sexuality, I've always been in the mindset that "I've been attracted to who I've been attracted to and when I've been attracted to them!" But as the few long-term relationships I have had have been with men, I have found that assumptions are made that I'm a straight woman – and I don't like that really, I feel its strips away part of what makes me, me! After learning more about queer theory in recent years and embracing sexuality on a spectrum rather than the neat little boxes which society seems to favour – I feel that, to say I'm queer in terms of my sexuality embodies best who I feel I am.
Around three years ago, two close friends of mine experienced the loss of a person they knew who had committed suicide. As well as a fond friend, he was a gay man.  Around the same time, I attended a fundraiser event in Leeds (Queen Bee) which was founded in memory of another young gay man who had also taken his own life that summer. The event was organised to raise funds for support services in the city. Various third sector mental health services stood side by side at the event along with Leeds City Council and demonstrated a commitment to supporting the LGBT+ community. From that night I started to think about my role as an NHS mental health professional and how I could start to possibly explore the quality of the services my organisation was delivering to the LGBT+ community. I just felt I needed to do something.
Also during this time, I was studying a Master's degree in mental health practice and as part of one of my submissions; I chose to explore the relationship between mental health, sexuality and gender. I did a literature search and the findings I came across truly shocked me. I realised just how much sexuality and gender identity in mental health can be a significant risk factor for some people. I also learned more around just how much of a higher likelihood there was of depression, anxiety and substance misuse in the LGBT+ community. The prevalence of self-harm in the trans and non-binary community is worryingly high and the majority of this community have also experienced suicidal ideation, with nearly half attempting suicide at some time in their lives. After formulating my submission, I used the findings of this to support a conversation with my service manager in which I asked if I could commence a local service development project around LGBT+ inclusivity. This was strongly supported as part of my professional development, and so the journey began.
Setting up the Rainbow Alliance network
I started networking with other agencies and organisations around the city who stood out to me personally and professionally as having strong values around LGBT+ inclusivity. I also met with our diversity and inclusion manager who was keen to support any ideas I had at that time. It wasn't long after that a like-minded ally, Rhys, joined my team and we began to work together. We focused on our particular service area with the priority being around staff training for LGB & Trans awareness training. We bought two rainbow lanyards for ourselves so we could visually represent LGBT+ inclusivity and it was also a great tool to start conversations with colleagues and service users about our aims. Interest grew and momentum gathered and together – last year – we co-created the Rainbow Alliance LGBT+ network across Leeds and York Partnership Foundation Trust.
The alliance is a movement which at present has approximately 80 followers of varying roles (non-clinical/clinical) at various levels of the trust hierarchy. Our chief executive has joined us and visibly supports our work. The alliance also has members of the public who identify as LGBT+ and have lived experiences of mental health difficulties. We welcome all people from the LGBT+ community whether they have accessed our services or otherwise. In November 2017, we were given a Leeds & York Partnership Foundation Trust staff award which meant so much to Rhys and I as leaders, as did the support we had from across the trust for this movement.
I can honestly say that through doing the Mary Seacole programme from early 2017, I was able to enhance my knowledge of leadership and develop skills and confidence to really drive the creation of the Rainbow Alliance and take it from being a local project to being a movement which is recognised both inside and outside the organisation. Our success and sustainability depends upon the utilisation of the skills and engagement of like-minded allies across the organisation who have a shared passion to address the health inequalities of the LGBT+ community. As leaders, Rhys and I actively support members to develop an LGBT+ inclusive physical and social environment within their service areas.  We provide rainbow lanyards and other materials to staff to promote a visible presence of the alliance around the organisation. We have now also developed a training plan for 2018 which will deliver sessions focusing on LGB and Trans in order to raise awareness of the mental health and social needs of these communities and help ensure those needs can then be considered and met within their own teams/service areas on a continual basis.
In the essence of integrated working within the mental health system, the Rainbow Alliance network has begun to establish effective working partnerships with third sector support services. There are also links developing with other NHS trusts, particularly Leeds Teaching Hospitals Trust and Leeds City Council. Most importantly, the alliance is working to build relationships within the LGBT+ community itself.
Next Steps
Our focus is to engage and empower alliance members as individual people to have autonomy and to support them to improve services over time. Rhys and I will continue to work collaboratively to develop shared objectives, we strongly believe that individual staff members from across teams are the ones best equipped to bring change across the different service areas of the organisation. In order for the alliance to be successful, it must continue to grow and be led and sustained by frontline staff that are working closely with LGBT+ communities. It will also need the support and guidance from the wider equality and inclusion agenda in the organisation.
At present, we are currently focusing on:
Visibility of the Rainbow Alliance in service areas
Recruiting Rainbow Alliance members who are representative of the wider LGBT+ community
Ensuring meaningful member engagement
How we evaluate the effectiveness of our staff training plan
We are also working to support the introduction of sexual orientation monitoring within our services at present. In addition, we have started working closely with Leeds Teaching Hospitals Trust around delivering a health promotion event to the Transgender community of Yorkshire to coincide with Transgender Day of Visibility 2018. We will also be representing the Rainbow Alliance at Pride this year in both Leeds and York to promote our movement and gather more members from the LGB and Transgender and non-binary communities.
If you'd like to find out more about the Rainbow Alliance or wish to get involved, you can contact Kate and the team at [email protected] You can also find out more about the Mary Seacole programme here.