To be diverse is to be varied and colourful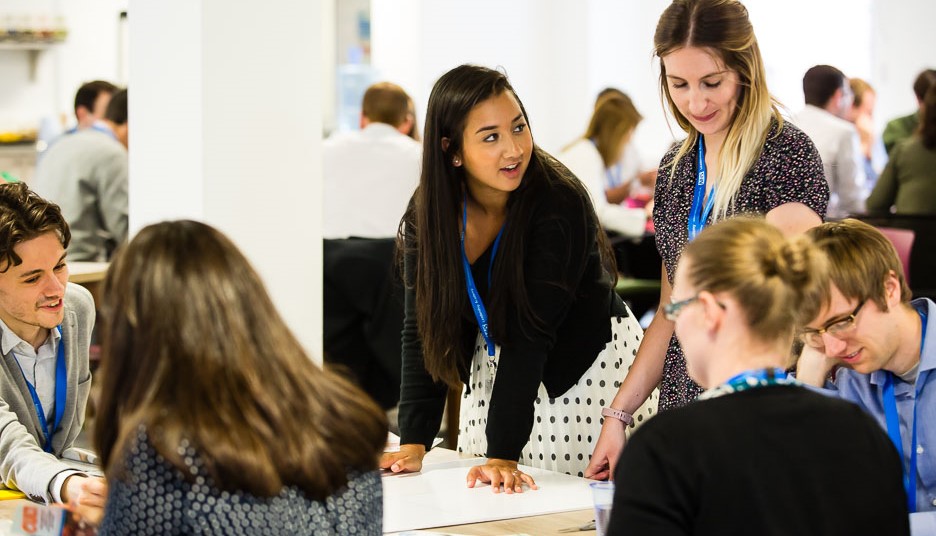 As part of our ongoing work around leadership in undergraduate programmes, we spoke to healthcare students to understand what leadership meant to them at this stage of their journey and hear about their early experiences.
Anna is a newly qualified mental health nurse working within Child and Adolescent Mental Health Service (CAMHS). She has completed the Council of Deans Student Leadership Programme and is one of 150 leaders. Her main interests are clinical supervision and the importance of reflection in nursing.
Within healthcare settings, students are at the very heart of who we are; no matter what profession we are in, we have all for the most part been students at some point, whether we're nurses, occupational therapists, paramedics, or midwives, for example. When we're training, it is crucial that we learn some form of leadership from the start, in particular that leadership, in essence, is not just about management, but also about advocating, challenging, and nurturing, no matter what our role or banding. Learning skills in leadership helps us to understand who we are, what our leadership style is, and most importantly, how to encourage and support our colleagues around us. There seems to be a particular emphasis on becoming a manager when we talk about leadership, but it's so important to recognise that anybody can be a leader, encouraging others and being agents of change in our own right. Leadership helps us to appreciate who we are, and who our colleagues are. It enables us to enact change, to improve our patients' quality of care. It transforms us into independent, autonomous practitioners with the ability to motivate, campaign, and inspire. It doesn't matter whether they're a qualified member of staff facilitating supervision, or a hard-working domestic, supporting their colleague to learn and grow.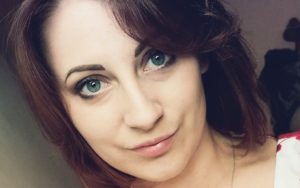 Over the years, one of the most important things I've learned is to be kind to myself. As healthcare professionals, we often look after everybody else before we look after ourselves, and all of the mentors and leaders I've encountered during my training and beyond have told me that the first step to becoming a worthy leader and colleague is to take the time to care for and appreciate ourselves. Without that, you can't look after anybody else to the best standard. I had some difficulties as a student comparing myself to others in this respect and doubted my abilities because I felt I wasn't doing enough extra-curricular activities. Even as a newly qualified nurse, I still sometimes feel the same. But it's important to remember that everybody is unique and individual, and that everybody's "best" is something slightly different. There's a reason for that. To be diverse is to be varied and colourful, and everybody's strengths and abilities should be celebrated for what they are; unique.
Throughout my own training, I developed a keen interest in leadership development and relished the opportunity to finally complete a module in third year revolving purely around leadership and management. My most poignant and invaluable experience of leadership training was with the Council of Deans Student Leadership Programme (don't forget, #150leaders!); I discovered the importance of self-awareness, interprofessional working, and simply listening to other people's lived experiences. I think attending the programme has made me a better person and practitioner, and I value the experience wholly.
Don't be afraid, and don't let worries hold you back from discovering your greatness. Get up on that stage and talk, seek out help from an inspirational figure, write that paper you want to publish. Nothing is ever impossible if you have the right support. If your challenge is putting your hand up in class, get the support to enable you to do it; in the end, you'll be proud of yourself, and ultimately, that confidence will help you on your way to becoming the best practitioner you can be.
At the same time, however, don't push yourself so hard that you break. Know when to stop and be aware of your own personal limitations. Just because that girl in your class next to you is probably going to become the leader of the NHS one day, doesn't mean you can't do amazing things too, just by being you.
---
If you're currently a student seeking to explore and understand your own leadership development, talk to your lecturers and tutors today to find out what opportunities to learn to lead are provided by your school or university. You can also have a look at some of the free resources below.