"You'll learn something but also create a valuable network."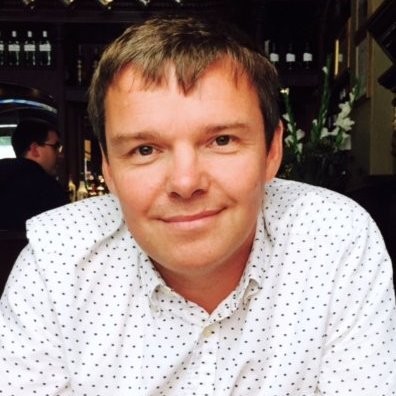 The NHS needs strong, stable leaders who are able to strategically plan and look ahead while taking the immediate needs of their staff and patients into account. But a report by The Kings Fund found that the average tenure for a chief executive is just 18 months. The Chief Executive Development Network has been designed to support chief executives when stretch and challenge is likely to be greatest, and the need for support at its highest.
Jim Barwick, chief executive of Leeds West Primary Care Network, discusses his experience and the impact the support from the Network is having on him, his colleagues and the system.
The period between being interviewed and getting into post was one of personal pride that I'd managed to get through a rigorous selection process but also of excitement and trepidation. As my start date grew closer, my trepidation increased, but for the first few weeks this quickly dissipated. Much of the work was work that I had done before. A lot of it was about relationships, listening, the right behaviour and gaining and understanding perspectives. Some of it was about planning and preparing for what I needed to do, but I'd already set out my first 100 days so I didn't have to worry about that too much. Once in post, my role developed quickly – the environment I work in continues to change rapidly with the development of accountable care systems. There's still a feeling of isolation to some extent and not quite knowing whether you're doing a good job; nobody tells you whether you are. But I'm working on the basis that if I'm not I'll know soon enough.
I've always known the value of continuous development and had previously had the benefit of a coach for a number of years through my previous employer. I made a bid, secured some funding and researched what was available. I knew about the Leadership Academy and this was one of the 'go to' places for development. That's how I found the Network.
The impact of the support the Network has provided has been two-fold; to listen and understand other national examples that resonate with my work, which I've used in my thinking and planning, and to listen to examples of how other chief executives work, and different styles, which has also been useful. For example, recognise what gives you energy and make sure the work you do each week has some of this in it. Also, don't peruse 'shiny things'. I liked this comment by Jim Mackay and have used it in my discussions with colleagues who are sometimes drawn into more complex ideas that might not be the best instead of concentrating on the simple stuff that works well and people understand. The problem solving in an action learning environment has led to specific examples of what will help me to solve my problems in the immediate future. It's generally nothing new but really useful in validating an approach.
I would recommend the Network to other new in post chief executives, mainly because you'll learn something but also create a network. I have met colleagues from the local ambulance service which has allowed me to share the work of GP Federations locally with the ambulance services board. This has meant that when we are discussing system change around urgent care, the conversations are based on mutual understanding. I've also been able to offer my experience to others and in return gain extra knowledge from other parts of the country. I've then been able to apply these locally, such as the work we've done on the development of alliances of providers.
The Network is only as good as the commitment each participant has to it. When the commitment wains and less people attend, the sessions become much less useful.
The most useful aspects of the Network are definitely action learning and support from fellow chief executives and facilitators.
The Chief Executive Development Network is aimed at leaders at chief executive level in an NHS accountable role, focused on both service provision and system development. It has been designed to support chief executives with their personal development and ensure they are the best they can be in these challenging roles, both for themselves and their organisations/systems. It is supported by NHS Improvement and NHS Providers. 
To find out more, please contact us at [email protected]