International Women's Day
In celebration of International Women's Day, Rachel Moses, Head of Clinical Leadership at NHS Leadership Academy, shares what she has learnt on her leadership development journey.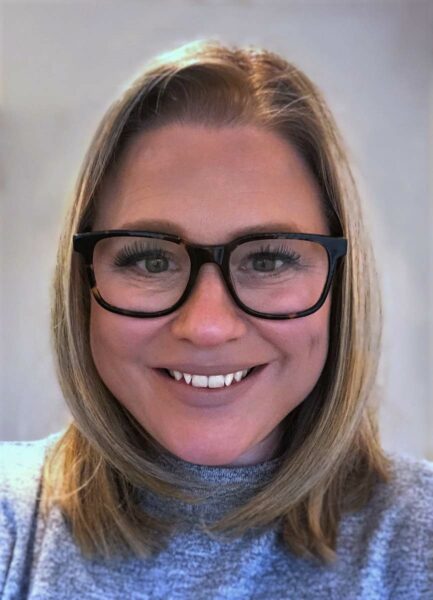 Becoming a truly authentic leader requires going through many uncomfortable moments. Rather than running from them, you need to sit with the discomfort, learning more about yourself and growing as a leader and as a person.
This is something Rachael Moses, head of clinical leadership at the NHS Leadership Academy and a consultant respiratory physiotherapist not only understands but embraces. She has thrown herself into many challenging experiences during her career, from working for the Red Cross in Japan to helping to set up the NHS Nightingale in London – but one experience stands out above all others when she reflects on her leadership journey.
She had moved from Newcastle (her home city) to London to work at St George's Hospital, in the heart of multicultural Tooting. "I was managing people from all different backgrounds, people who didn't look like me, people who didn't speak like me, people who didn't have the same privileges and life experiences as me," she recalls. She was recruiting for a mid-level leadership role alongside an all-white interview panel. "There was a real diversity of applicants, but I realise now that I was looking for another me," she says. When she was telling the second-choice candidate (from an ethnic minority background) that they had been unsuccessful, something "felt intrinsically wrong".
"The reasons I gave for not giving them the job was that they weren't confident enough and didn't put themselves forward enough," Rachael continues. "But when I went through my notes and the application, it became very clear that they should have gotten the job. They just had a different way of expressing themselves to what I was used to. My biases meant I didn't appoint them. I had to admit that and go on a journey of understanding. I'd thought I was inclusive, but it wasn't enough. It was a lightning bolt moment in my career. I had to hold a mirror up to myself."
You might think Rachael is brave to admit such a failing, but she sees a critical part of her leadership role to influence others in the importance of becoming inclusive, and the challenges inherent in doing so. "We need leaders to talk about the journey they've been on, to talk about the mistakes they've made and the failures they've had, because they're the ones we learn the most from," she says. "This is uncomfortable, especially if you've had a privileged life, but if you speak to people that don't have the privilege you've had, if you genuinely care and want to learn, they will speak to you for hours on end. The only way change will happen is if we understand and embrace each other's differences."
Some of the best advice she ever received in her quest to become a more inclusive leader was to think about her circle, at work and in her personal life – who she surrounds herself with, goes to for advice or socialises with. "Who is at your dinner table? Make sure the people around you represent diversity in all its forms. You need people who will have critical conversations with you and to avoid groupthink."
Two core values for Rachael are inclusivity and authenticity, and she sticks to these even when the going gets tough. She left one leadership role because the organisation didn't reflect her values. "I know my values and I am zero tolerant about discrimination," she explains. "When you're in an organisation that doesn't have those key values, isn't inclusive and doesn't allow people to be their authentic selves because of systemic barriers, it's never going to work. You can try and influence and be the change you want to see, but sometimes you haven't got the power to do that." She wrote all this in her resignation letter and made it open.
"My vision is to provide opportunities for people to be the very best leaders they can be, and one of the barriers is people with protected characteristics not being given those opportunities," she says, adding that she would love to see more female white leaders be as outspoken in their leadership approach, putting inclusion at its heart and calling out discrimination in all its forms.
But despite her acknowledged privilege, Rachael has encountered her own barriers as a woman in leadership. Her Geordie accent means she is sometimes perceived as "common" and she has noticed that gender stereotypes remain prevalent in the NHS – and society at large. "It's there, definitely. Sometimes when you walk into a boardroom as a female, you do feel that sense of not belonging."
Earlier in her career, she spent many years working away from her Newcastle-based home and husband and coming back at weekends. "Some of the reactions were that it's OK for a man to do that, but when a woman wants to… Sometimes we have to make these personal sacrifices for the greater good."
However, on this International Women's Day, she remains positive about the future. "We are in a critical time of change," she says excitedly. "It's a collective force of nature, bringing ourselves together – women, trans women, non-binary people. We are coming together as a collective, empowering and supporting each other like I've never seen before. We have to reflect on the past, but at this pivotal point it's about using this power for the future."
She encourages other women to take every opportunity they can and to not be backwards in coming forwards. "Appreciate the value of you," she advises. "Promote yourself, what you are doing and others around you. Nominate yourself or your team for awards. Back yourself and believe in yourself. You should be your biggest champion."
Alongside the need to know your own value, Rachael says that she wants her overarching message to be that "normal people can achieve great things". "Normal" doesn't seem quite the right word for such a powerhouse but the second part of the statement is certainly true.