Head of Leadership and Lifelong Learning for Midlands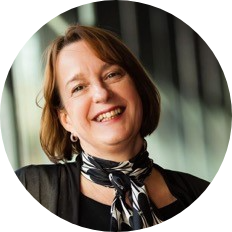 Clare is the Head of Leadership and Lifelong learning for the Midlands region. She has worked in the National Health Service in England for all her career, originally training as a nurse in Nottingham and has also worked in clinical practice, education and as a senior manager.
After her clinical practice, she moved to the University of Derby to lead the Health Visitor Specialist Community Practice Programme before becoming the Head of Interprofessional Care Programmes at the proposed NHS University. She joined the NHS Institute for Innovation and Improvement in 2005.
Clare completed her doctorate in 2012 having researched the sustainability of service improvement using the clinical microsystems approach to change management. Since 2013, Clare has worked at the NHS Leadership Academy. She was originally responsible for managing the new suite of national core programmes which have won national and international awards for excellence in both content and digital learning approaches.
In 2014 Clare won the Florence Nightingale Foundation Travel Scholarship and spent time at the University of British Colombia in Canada researching patients as educators for healthcare staff. This work has been incorporated into the work of the Leadership Academy at all levels since her return. Clare is passionate about patient involvement and especially empowering patients as equal partners in their care.