Improving inclusion for disabled colleagues
Increasing visibility of Disabled leaders is key to shifting mindsets. At NHS Leadership Academy we believe that everyone can be a leader. This short piece of insight from Rasleen (Ras) Kahai, respiratory dietitian and Disability and Wellness Network (DAWN) Co-Chair at Royal Brompton and Harefield Hospitals demonstrates how to effect change.
"You can't go into what you can't see. You can't even think about it if you can't see it, because it might be so out of your view of possibility"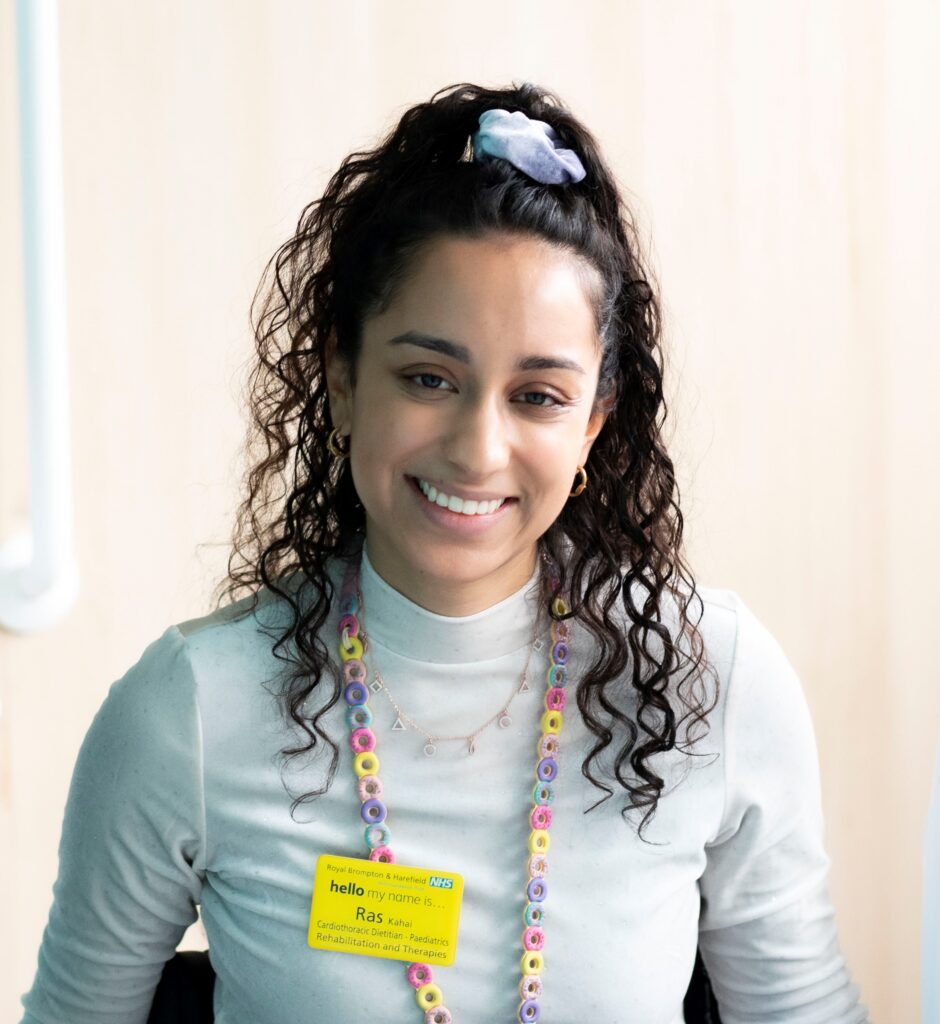 ---
Ras spends much of her waking life scanning for different solutions to potential problems. A wheelchair user since her teens, she is used to having to "think a little differently", as she puts it, adding: "Most people don't have to worry about whether they are going to be left on a train. My brain is constantly ticking." This way of thinking can be unique and valuable when it comes to empathising with patients, but it is also mentally fatiguing.
Ras recalls being shocked by the lack of accessibility in the physical environment when she started her role. "Perhaps naively, I thought a hospital must be accessible as that's where lots of disabled patients are," she says. "It was a shock to the system coming in and not being able to open bins because they had foot pedals, or not having somewhere to change." This non-inclusive environment was highlighted even more sharply and frighteningly during the pandemic, she adds, where she was working in critical care yet unable to put her PPE in a bin or take a shower.
While such experiences might – fairly – grind some people down, Ras is determined to use them to make things better for other disabled colleagues and patients. "I am perceived to be quite an advocate," she says, modestly. She is Disability and Wellness Network (DAWN) co-chair, helping to set up the Hospital's first disability network. This role has given her valuable knowledge and exposure to different parts of the NHS, including leadership. "It's allowed me to think about the NHS more holistically," she reflects. "[Being co-chair] has given me rapid growth. I've moved from being more transactional to more relational and learned how to consider different stakeholders."
While the Trust was one of the last to launch a network in this space, Ras and her colleagues have made significant progress in a short time, and the network was highly commended in the Employee Network of the Year category in 2022's Annual Inclusivity Excellence Awards. One of the most impactful achievements has been getting the executive team involved, Ras says. "The first barrier was getting people to realise that the environment wasn't accessible and seeing disability through what we call the 'social model of disability'," she explains. This means understanding the barriers that disabled people face in daily life, through no fault of their own, such as being late to work thanks to a train or bus ramp not working.
She put several the senior executives through a 'wheelchair challenge', during which they followed her route for 90 minutes, also in a wheelchair, to get first-hand experience of the challenges of a non-accessible environment. "That was a really big eye-opener in showing our execs and non-execs that our hospital environment wasn't set up to support our disabled colleagues and patients," she says. It resulted in the ring-fencing of an accessibility fund, with the director of estates and members of DAWN co-creating a more disability-inclusive hospital environment, including trailing sensor bins, and introducing more 'Sit stop chairs' for people to rest in throughout the hospital.
But of course, the environment is only one, albeit hugely important, piece of the puzzle when it comes to creating more inclusive organisations for disabled people; culture is just as critical. Ras cites statistics that show disabled NHS staff are more likely to be bullied than non-disabled staff and adds that being disabled often leads to "psychological stigma" and being treated differently. "The perception around disability still needs to be changed," she says. "There are poor associations around how disabled people are and how they work."
That's why role models are so important. Ras admits that on reflection she may have chosen to specialise in dietetics because she perceived it as an option that required less physical activity. But having recently met two junior doctors who are also wheelchair users, she wonders if "I put myself in a box because there weren't any visible disabled clinical role models". She adds: "You can't go into what you can't see. You can't even think about it if you can't see it, because it might be so out of your view of possibility."
Official figures from the NHS Workforce Disability Equality Standard report for 2021 show that 3.7% of the NHS workforce has a declared disability, with 3.4% at senior manager level (up from 1.6% in 2019). While these increases in colleagues declaring a disability are encouraging, Ras feels there is more to be done. "I don't think there is a very good disclosure rate as we know more people self-identify as disabled in the anonymous staff survey," she explains. "There still remains quite a lot of stigma and difficulties around getting reasonable adjustments."
We are speaking in the last week of Disability History Month, an annual event which creates a platform to focus on disabled people's struggle for equality. The theme for 2022 was disability health and wellbeing, particularly highlighting how disabled people were disproportionately impacted by the pandemic (60% of those who died were disabled and young people with learning disabilities were twenty times more likely to be killed by COVID-19). "The cost-of-living crisis is disproportionately affecting disabled people too," Ras points out. "We have wheelchairs to charge, and we need heating. It's an important year to reflect and think about health inequalities. I encourage everyone to consider compassion around your colleagues, and an individualised and compassionate approach that allows them to thrive independently within the workplace."
And she passionately challenges all leaders to be proactive in addressing inaccessibility within the workplace. "If you're using a heavy door or seeing mask holders being too high, how often are you taking a proactive step and reporting it prior to a disabled person needing to struggle? Look at your environment, including the attitudes and behaviours of your colleagues and managers, and proactively try to improve things rather than waiting for someone to have a poor experience."
Read more blogs