Leaders create space for others to flourish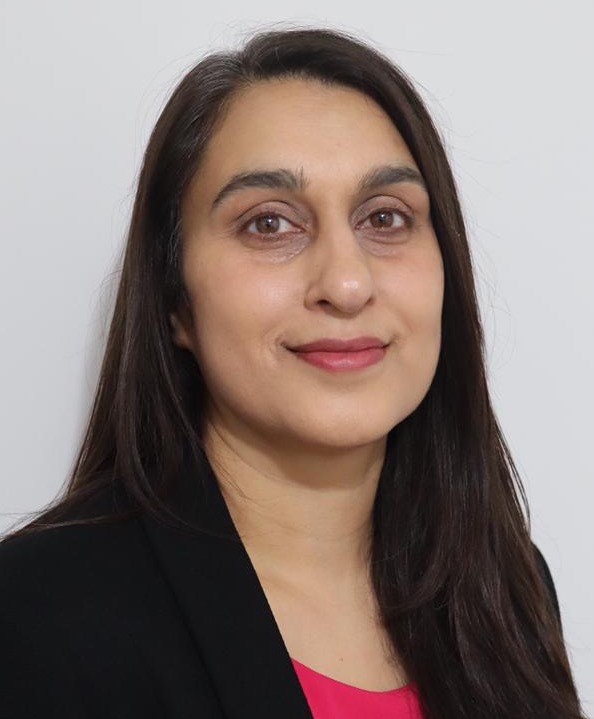 Having started her career in the private financial services and marketing sectors, Sajidah (Saj) Ahmad quickly realised a role in the public sector would satisfy her passion for making a difference. Joining the NHS in a communications role in 2016, she has since worked her way up to leading on communications and engagement for the National and Regional Talent Boards, although she has recently been deployed to lead the communications on a national careers conversations framework.
"We all need a reason to do what we're doing," she reflects. "On a day-to-day basis you don't necessarily see it because you're getting stuck in bureaucracy, so having that goal in mind helps. It helps to keep your eyes on the prize and know what you're working towards. My current project, for example, is a large and complex project, but we know the aim is to support our staff at all levels in the NHS, helping them with their health and wellbeing, helping them move into the right positions for them, and ultimately retaining them in the organisation."
Feeling connected to a wider purpose and working for the greater good is a key driver for Saj, who devotes much of her time – on top of her day job – to supporting other women and particularly women of colour and Muslim women within the NHS and social care. She is co-founder and co-chair of the NHS Muslim Women's Network and is passionate about creating safe spaces to help women come together and share their experiences. "Sometimes when you're experiencing things, you think you're alone – but actually there are lots of other people dealing with the same thing and networks are a great place for sharing coping strategies and learning from each other." she explains.
Many of the issues faced by women of colour are down to the systemic racism and misogyny that still sadly exists within all UK organisations and institutions. "As female leaders and a women of colour, we never get to see the worst barriers we experience because misogyny, racism and sexism aren't always upfront," Saj says. "We have to accept that it still exists and that it's incumbent on all of us to make the world a fairer and more equitable place. We are all part of the system so everyone needs to take a role, calling out racism and inequality when they see it. Women may need men to step up as allies and white women, who receive a certain amount of privilege, need to look out for their colleagues who are women of colour. Seek out opportunities and create space for those people who may not be invited into the room."
She adds that she has often found herself on the receiving end of bias, assumed to be the administrator or of not having the knowledge or credentials. "We all have to be open to seeing the individual and not making those assumptions, and we need to call ourselves out when we do," she says. One of the core aims of the Muslim Women's Network is celebrating the successes of its members, who come from every NHS role you could think of: consultants, paramedics, scientists… "We're showing that women can do and achieve anything they want, regardless of their background. We've got every role represented and shouting about that is a really important way to break those biases and encourage the next generation of NHS leaders."
While the NHS Muslim Women's Network is a formal network, Saj is equally clear about the value of informal networks. No professional can afford to get complacent about building professional relationships, she believes. "Your network is your net worth. If you want to continue to grow as a leader, you always need to be building that network. Reach out to people and create opportunities to connect."
Spending time with other leaders means you can learn from them. "It's fine to see a great leader and copy what they are doing, as long as you're being authentic," says Saj. "It's good to observe other people to learn what you can do – but also what you don't want to be doing."
To Saj, great leadership means creating space for others. "A leader is not necessarily the person who is doing and deciding everything. It's about creating the right conditions for everyone else to be able to shine. Leadership is knowing when to step in but also when to step back."
Her key piece of advice for leaders and aspiring leaders is to not forget about your own health and wellbeing. Rather, put it at the centre of what you do. "You might want to reach for the stars, but your health and wellbeing is a finite resource," she says. "We need to be mentally and physically well to do any role in the NHS. Prioritise your wellbeing over everything else."
It's a particularly pertinent point in the light of the last two years working through the pandemic. "We've asked more of people than we ever have before, putting unprecedented demands on them," she concludes. "Now, we need to focus on compassionate leadership and distributed models of leadership, but also on the health and wellbeing of our staff. Without that, we don't have the one thing we need: people."
To find out more about the Muslim women's network – email [email protected]