Contents
Applications for the programme are now closed. You can register your interest for future cohorts here.
Cost
Non-NHS Staff – £500
NHS employed staff:
The cost of the NHS Leadership Academy Ethical Mentoring Programme is fully covered by the NHS Leadership Academy (herein referred to as the Academy), however applicants will need to fully commit themselves to the programme and take part in all the learning elements, including the face to face modules and the group and online learning. If the applicant withdraws from the programme before they have completed it, and without prior agreement from the Academy, then their organisation may be liable to pay the full cost of the applicant's place on the programme which is £500.00. All decisions of this nature will be made by the Academy's withdrawal panel.
---
We bring together a world-class expert faculty of leading practitioners and academics into the programme. Programme participants will have unique opportunities to learn from and talk with each of them.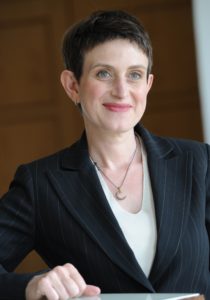 Professor Celia Moore
Celia is an associate professor in the Department of Management and Technology at Bocconi University in Milan, prior to which she was on the faculty of the London Business School for nine years. She has also been a visiting scholar at Harvard Business School and a fellow of the Edmond J. Safra Center for Ethics at Harvard University. She is currently an academic fellow of the Ethics and Compliance Initiative, a collaborator at EthicalSystems.Org, and sits on the UK's Banking Standards Board Assessment Steering Committee. Her work has been featured in the Financial Times, Wall Street Journal, Forbes, and Fast Company, as well as on NPR, the CBC, and the BBC. Celia has consulted with and designed courses for several organisations on integrity in business and how to support more ethical behaviour in the workplace, including the Institute of Chartered Accountants of England and Wales (London, UK), the National Health Service (UK), the International Anti-Corruption Academy (Vienna, Austria), and the Brookings Institute (Washington, DC).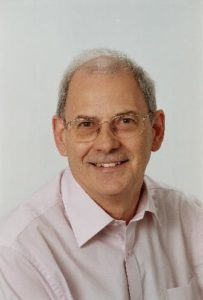 Professor David Clutterbuck
David is one of Europe's most prolific and well-known management writers and thinkers. He has written more than 65 books and hundreds of articles on cutting edge management themes. He co-founded the European Mentoring & Coaching Council, the primary professional organisation in the field with Europe, and is now its Special Ambassador, promoting good practice in coaching and mentoring internationally. He founded the International Standards for Mentoring & Coaching Programmes and recently completed a 3 year term as external examiner for Ashridge Coaching MBA. He was voted Coaching at Work magazine's first Mentor of the Year and is visiting professor at three universities – Sheffield Hallam, Oxford Brookes and York St John.