"The programme has validated my strong belief in addressing issues of inequalities in our system."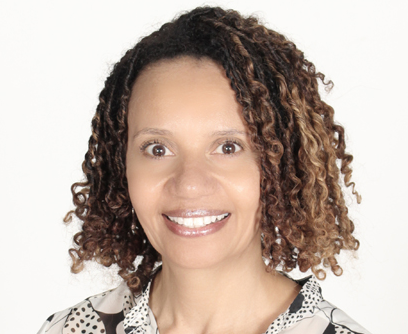 Edith Akenkide is a senior social worker at Essex Partnership University NHS Foundation Trust and chair of the BAME networking group. In this case study, Edith discusses how the Ready Now programme has helped her to become a more confident NHS leader and how she is using this to support other colleagues.
---
In 1996, I qualified as a social worker and joined the NHS, working in various community teams as a social worker. As part of my career development, I decided to undergo further training to become an approved social worker (ASW). This was converted to approved mental health professional (AMHP) in 2007.


There were two main reasons why I decided to become a social worker. I had experience of growing up in a care system and felt I could contribute to making the NHS and local authority a fair place for all people using the service. Also, due to personal reasons, I wanted to make a difference in the lives of people – particularly those suffering from mental illness and from BAME backgrounds.


Becoming an AMHP was not only a career choice for me; I saw the role as an opportunity to address what I considered as unfair assessment and detention of BAME people who are over-represented in mental health admissions.


My role involves working on behalf of the local authority to perform some responsibilities under the Mental Health Act (MHA). This includes the coordination of a mental health act assessment and making applications for the detention of individuals suffering from a mental disorder in a hospital. It's my responsibility to ensure that the MHA and Code of Practice are followed and that assessment is conducted in a suitable manner.

I have worked in various senior leadership roles within the NHS and local authorities. I was previously a senior practitioner and later promoted to deputy manager. My role involved providing cover for the head of social care in their absence.


In 2016, I joined the North Essex Partnership Trust as a senior social worker. I soon realised the urgent need to initiate a BAME Network within the trust and was supported by the chief executive and board to do so. I was elected the first chair of the BAME network and have since been working with members to ensure a fairer NHS.


I applied for the Ready Now programme following a meeting with the head of HR in my trust. We agreed that the programme would be beneficial in my new role as the chair of the BAME network, advancing my leadership skills and helping me to develop strategic skills while working with others. The programme is specifically designed for BAME leaders and learning is provided by world-class facilitators; this was my main reason for choosing Ready Now over other development offers.


The Ready Now programme helped me in the following ways:
Enabled me to have a better understanding of self, my strengths and challenges and how to be a better NHS leader
Helped me become more strategic in my roles as a senior social worker, an AMHP and BAME chair person
Validated my strong belief in addressing issues of inequalities in our system and given me the platform to address and contribute to the solution
Helped me grow in experience and confidence
Since completing the programme in January 2018, I have become more confident in talking about issues of racism in the NHS and supporting BAME colleagues who feel discriminated against. I have also supported my colleagues to apply for personal development course and senior roles and have helped organise two successful conferences that have attracted prominent speakers such as Dame Elizabeth Anionwu, Professor Michael West and Yvonne Coghill (OBE).


In 2018, following completion of the Ready Now programme, I was nominated for a BAME inspirational leader award at the 2018 Windrush Awards and I also won an award for Equality and Diversity RCN in 2018. I felt humbled by the positive feedback and nominations from colleagues and staff across the country.


I would recommend Ready Now programme for anyone who intends to engage in a leadership position in the NHS. The programme gives you the tools as a leader to have the uncomfortable discussions on racism and to address ''the elephant in the room''.


It also highlights the importance of staff networking which includes helping to shape a positive culture through bringing together various ideas, passion, experiences and skills within the organisation. Where the network is effective, it can ignite a positive change in an organisation.


Applications for the Ready Now programme close Friday 1 March 2019. Find out more information and apply
here
.