"The programme made me feel like a superhero."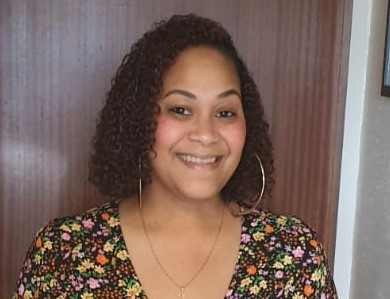 Onika Patrick-Redhead, Adult and Specialist Directorate deputy admin manager at Cambridgeshire Peterborough NHS Foundation Trust, tells us how the Stepping Up programme has given her the confidence to be more visible within her organisation and to actively tell her story.


I moved from Trinidad and Tobago to the UK in 2002, where I secured a job as an assistant administrator with a private firm in Croydon. In 2004 I moved to Birmingham and became a purchase ledger assistant with the same firm at their head office. During my time there I completed my Institute of Leadership and Management (ILM) Level 3 and Diploma Level 5. I stayed in this role until 2014 and made the decision to leave as there was no room for growth in the organisation.


I joined the NHS in February 2014 as I wanted to develop my skills as a leader and felt the NHS was the perfect environment to do this. In my first role as a senior administrator, I worked in the newly formed Acute Admin Hub supporting the senior management team with nine administration staff. In 2017 I became the directorate deputy admin manager.


The Stepping Up programme has changed me in ways I find difficult to describe. It's made me more self-aware; I'm more able than ever to change my thoughts and how I respond in the moment to things. I sit down once or twice a week and write in a reflective diary, which has increasingly silenced the self-doubt and criticism I once had and has given me the confidence to be more visible in my organisation. I'm actively speaking about my story, putting on events along with key colleagues to empower and inspire staff and believing that I can overcome my invisibility. It's made me think hard about how I can be an agent of change within my organisation. I want a culture change; I want to remedy the imbalance in the NHS that BAME staff are highlighting at the events we are carrying out.


The programme has also been transformational for me. We spoke about the paradigm shift, and the TRUE diversity and TRUE inclusion that needed to take place within the NHS, and I came away 100% believing that I can help make it happen (the programme made me feel like a super-hero). I came away not only with confidence and empowerment but a real sense of self belief. Self-belief is something that is stripped away from you when you are disenfranchised, oppressed and victimised.

I believe the Stepping Up programme unlocked something in me and I feel that if other BAME staff were given the opportunity to be on a programme like this, the impact would be tenfold. There would certainly be more productivity as BAME staff would feel less disenfranchised and more motivated, empowered, valued, committed and driven. All of this would have a positive impact on the patients we care for. I want all our BAME colleagues in the NHS to feel how I felt after attending the programme: encouraged, listened to and valued. I want the glass ceilings to be broken, to take accountability and have self-awareness. I want to see more representation of us on NHS boards and in senior roles.


Since finishing the programme I've been having more conversations about inclusion and challenging what has become the norm. This has hopefully given senior managers something to think about in terms of how important treating our diverse staff better can be and how important inclusivity is.


The learning with the Academy was set up perfectly and on reflection I can see exactly how it allowed us to process it and work towards tangible outcomes. I really appreciated being able to listen to my 360 degree feedback from colleagues, taking all the positives and validating my feelings but also looking at my areas for improvement. "What is it like being on the receiving end of me?" is a statement that is incredibly powerful, and I've made that my mantra along with "I am enough!". I'm also learning where I can use my influence and who I'm influencing.


My words of wisdom for the future generation would be:
Show up and be the change you want to see
I am enough (you are enough)
There's a fundamental difference between leadership and management- "management is efficiency in climbing the ladder of success, leadership determines whether the ladder is leaning against the right wall"- Steven Covey 7 habits of highly effective people
Sameness breathes more sameness until you make a thoughtful effort to counteract it. – Michelle Obama – Becoming
Feedback is a gift – It allows you to see how people receive you. What is it like being on the receiving end of you
Be authentic – make sure your words align with your actions
The Stepping Up programme is a leadership development programme for aspiring black, Asian and minority ethnic (BAME) colleagues who work within healthcare.
Find out more