"The programme opened my eyes to the methods of leadership in healthcare."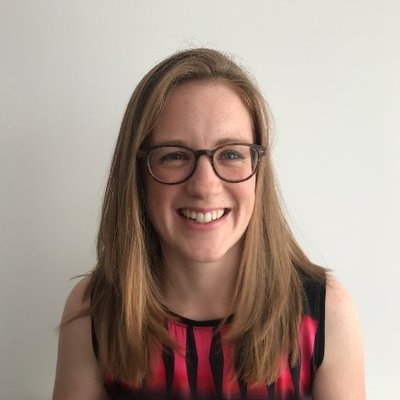 Louisa Conlon – Chief Pharmaceutical Officer's Clinical Fellow at the Care Quality Commission – recently undertook the Edward Jenner programme. In her blog, she discusses the impact the programme has had on her, personally and professionally, and the shift in what leadership has meant to her throughout her career.
As a teenager, I was told I had the characteristics of a leader. It meant little to me at the time and even in later years when choosing a career, 'professional leader' was not among the options. Instead I followed in the family footsteps of healthcare and decided to study pharmacy. The term 'leadership' gradually garnered greater meaning for me.


I developed an awareness of the spectrum of leadership qualities in my work. On reflection it occurred to me that many managers were appointed based on their clinical and operational expertise rather than their aptitude for leadership. The educational path for hospital pharmacists focused on clinical knowledge-building laced in evidence-based practice. Little, if any value, was attributed to the benefit of leadership development, which was sometimes expressed in the approach and behaviour of many of the managers around me. As a result, I vowed to cultivate my capabilities and confidence in the area.


It was at the Clinical Pharmacy Congress that I came across the NHS Leadership Academy stall. I was interested to learn that the Academy had many well-established courses to develop leadership skills, the first step of which was the Edward Jenner programme. It's a free online leadership programme designed to build a strong foundation of leadership skills. The level of accessibility the programme provided along with the organisation's solid reputation piqued my interest.


Its content is highly practical, patient-focused and gives a greater understanding on the purpose, challenges and culture of the NHS. The approach to leadership theory was enlightening – it provided a fresh perspective on my own impact on patient care and supported me to see things differently.


The online platform worked well for me as a learning medium. It allowed me to engage with the content at my own pace, pausing during videos to take notes or replay scenes. The availability of the script in text form on screen facilitated visual cues as well.


The programme is divided into two sections, Launch and Foundations, which take approximately five and 35 hours respectively. Seeking to gain as much as I could from the course, I spent a greater length of time on both.


The Launch section left me with a lot to think about personally on my leadership journey. Three aspects that have stayed with me are the importance of employee engagement, that influence is key and that distributive leadership is the way forward.


Professor Michael West confirmed that 'employee engagement emerges as the best predictor of NHS trust outcomes'. Good leadership is linked to engaged staff. The role of leaders is critical in creating an environment that enhances staff well-being and delivers high-quality care. It resonated with me that historically we have provided poor emotional support to staff while demanding that they expend emotional energy providing care. I now approach colleagues with the same respect I give patients.


Through engagement, leaders influence. The programme has given me a greater awareness of the complexity of leadership from this perspective. I now constantly observe those in leadership roles to seek an understanding of the relationship between their behaviour and those they seek to influence.


It was the Edward Jenner programme that introduced me to Darzi and the concept of distributive leadership. Treating all employees as potential leaders with collective responsibility yet autonomy and flexibility is my current ethos. I strongly endorse Darzi's theory of engaging clinicians in leading change and service improvement.


The programme opened my eyes to the methods of leadership in healthcare. Its impact has caused me to alter my approach to my leadership development on a personal level. I now have greater awareness of my engagement and the engagement of those around me. I have a heightened appreciation of the effect of behaviour on relationships, culture and influence. My attention has been markedly drawn to the fact everybody can lead within their own sphere and I now seek to empower those around me from that perspective.  


To that end, to those of you who have just started thinking about your own leadership development, I'd advise you to:
Recognise the power of feedback andregular appraisal casually and opportunistically
Consider the effect of autonomy on facilitating engagement and distributive leadership to encourage creativity and innovation
Encourage self-awareness and reflection on the impact of behaviour
Beyond a doubt, the NHS Leadership Academy has aided me to be where I am today on my leadership journey. If you're considering investing in your own leadership development, the Edward Jenner programme should be your first port of call. It is one of the first steps on the ladder of that healthcare career you may not have known existed – a 'professional leader'.


The Edward Jenner programme is your first port of call if you're looking to build a strong foundation of leadership skills that can help enhance your confidence and competence in your role.