"It's literally like starting all over again at every appointment."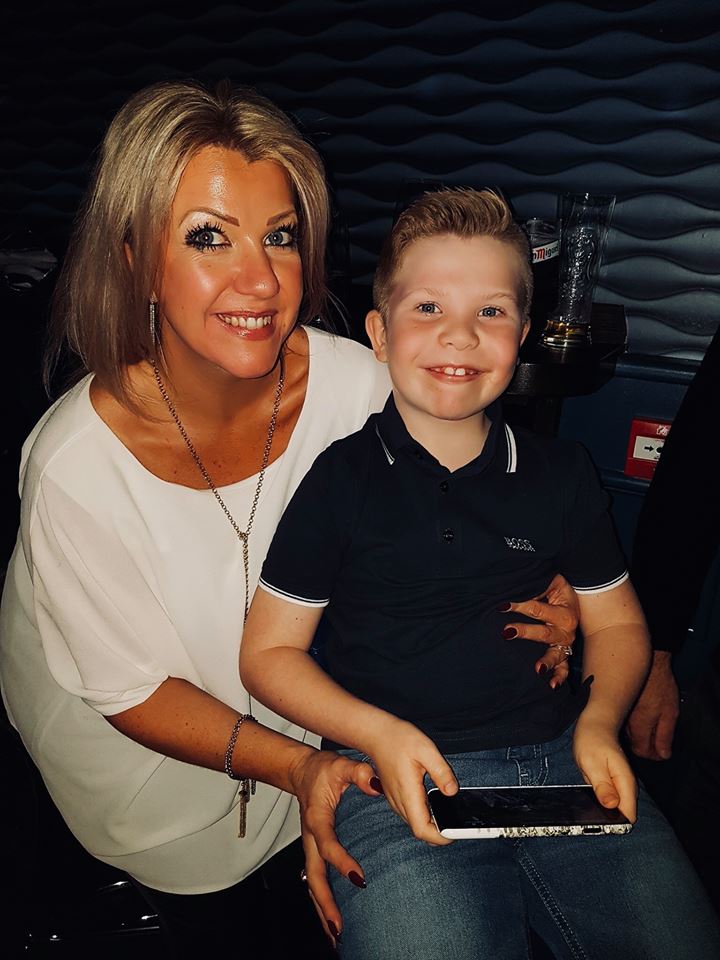 Evidence shows that compassionate leadership leads to improved staff engagement, which in turn results in better patient care. Patient Tommy Hill is eight years old and doesn't have a diagnosis, but he has developmental delay of his gross motor skills. In her blog, Rachel Hill – Tommy's mum – shares her most recent experience of one of his appointments, and how a more compassionate approach could have benefited Tommy and his family.
Tommy recently had an appointment with a paediatric consultant. It's been about eight months since our last appointment and we usually find that there's little consistency with who we see, and we rarely meet the same consultant twice. I think it's such a shame that the medical professionals don't get to know Tommy and his strengths, weaknesses and likes, dislikes. It's like starting over every time we go.
Tommy has an Educational Healthcare Plan (EHCP) which is a big document lots of people are involved in writing. It asks what we as parents want for our son in the future and what Tommy's hopes and dreams are. It also details all Tommy's difficulties at school and at home, tells you about his hobbies and the things that help him, and his teachers and physiotherapist have their input too. If you'd never met Tommy and you were to read it, you'd gain an insight into Tommy's day to day life. When I fill out my section, I put my heart and soul into it. It's so important to me that anyone who meets Tommy knows how amazing he is, what he finds hard, and understands what he loves and what helps him.
When Tommy has an appointment he always asks, 'is it just a talking one?' as he's had so many blood tests, X-rays, splints and MRI scans that he gets nervous. I always let him know either way what he'll be having, and it helps put his mind at rest. Tommy and I joke about his appointments, often predicting what the doctor will say and when we're there. If the doctor asks something that we guessed, we have a little giggle.
When we arrived for the latest appointment, Tommy gave his name at reception. We were called through and sure enough, we had never met the consultant, nor had the consultant read Tommy's EHCP. It's literally like starting all over again at every appointment and I don't understand why a child's EHCP can't be emailed to the consultant prior to them meeting the child. It would take seconds! How wonderful would it be for a consultant to greet Tommy with: "Hello Tommy, I've read that you love motorbikes and that you want to be a builder like your Dad! I've read that you find it difficult to write on your own and so you have a little help?"
Instead the conversation goes like this, "Hello, how are we getting on? Which school does he go to? Can he walk unaided? How was his birth?" And lots of other questions that could be answered by reading Tommy's EHCP!
Once we answered the questions the consultant started writing down everything that Tommy struggles with and stated each thing out loud so we could hear.
"Okay so, he can't write, can't walk, no balance and slow speech." The consultant then turned his notepad towards Tommy and said: "Write your name for me please". Tommy looked at me and I said: "Show the doctor how brill you can write your name darling", and Tommy took the pen and very shakily started to write. Tommy was so focused and was trying so hard when the consultant said: "Okay yes I can see how you struggle – you can stop now". Tommy was working hard and I could see he wanted to finish writing his name so I said: "If you just give him time, he can write his name". I could feel the consultant wanting Tommy to stop because of how difficult he was finding it but when Tommy had written his name he looked really pleased with himself and I congratulated him on a job well done. The doctor didn't.
The consultant seemed like a lovely man; he smiled, he was polite and he seemed interested, but why do we take all that time to write the EHCP for it not to be looked at? Why don't doctors have training on how to deal with patients and especially children? Why do we always have to focus on what Tommy can't do?! I feel like there's such an emphasis on the negatives and while we have to be aware of these, surely we also have to focus on everything Tommy can do as well? If only the consultant had just said: "Well done Tommy, it sounds like you're doing a great job at school and keep up the good work" but he didn't. I felt frustrated.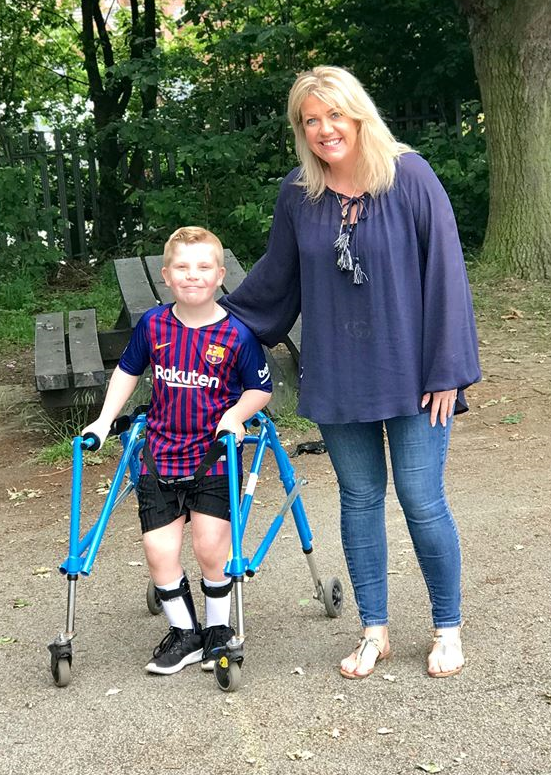 The consultant advised us that we'd be called for our next appointment in around six months and stood up to close the meeting. Something in me wouldn't let me leave the appointment on such a negative and as we were walking towards the door I turned around and said:
"Did you know doctor, Tommy recently walked five kilometres for charity? It took him three and a half hours but he did it and he raised £930 for Cancer Research! You should write that down on your pad – isn't it wonderful?" I prompted the consultant to tell my son how brilliant Tommy was, and he did, and Tommy left with a smile – because I wouldn't have it any other way.
My tips for healthcare professionals are free and easy to implement:
Greet all patients with a smile and introduce yourself. You could adopt the #hellomynameis approach, a campaign focused on person-centred, compassionate care and effective communication between healthcare professionals and their patients
Address the patient, especially if they are a child, and remember their name
Refer to the patient's notes for a few minutes before discussions commence
Always start with a positive "what wonderful things have you been up to since we last saw you?"
Discuss the difficulties your patient has and make notes, but do not write an itemised list, saying it out aloud
Don't put your patient on the spot and ask them to perform something you know they'll struggle with! It can impact their self confidence
Try and end on a positive, congratulate your patient or give them a little praise
There's no better child expert than a parent or guardian, and no greater source of information than that of a special needs parent. Let us be involved in our child's care, listen to us and ask us questions because you never know, we might have something wonderful to offer
You can follow Tommy's progress on Twitter

and on the Facebook page Rock on Tommy.