Do you have what it takes to support the development of our 2014/16 graduate management trainees? Apply now to become an Action Learning Set (ALS) facilitator.
Applications are now closed
If you can commit the time, energy and experience to support the growth of future leaders, ensuring their learning is based upon real experience of the NHS, this is the opportunity for you!
Here's what our current ALS facilitators have said about the opportunity:
"I think the biggest change for me has been the skills I have learned for the ALS have been transferred to my everyday practice. The enabling related to my communication skills has been significant and colleagues have commented there is a definite change in my behaviour."
Lorraine Major, paediatric advanced nurse practitioner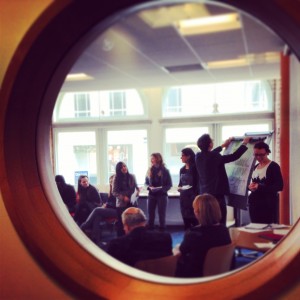 "I am so so pleased I took the opportunity to become an accredited action learning set facilitator it has benefited me greatly both personally and professionally.
It's a once in a life time experience where you quite literally 'learn in action' there are times where you think oh my goodness what have I got myself in to? But then you just do it and feel amazing after.
I find it both inspiring and motivating being around the graduates and I feel honoured to be part of their learning process. I have loved this experience and would recommend it to anyone working in the NHS."
Michelle Morgan, rehabilitation co-ordinator and falls lead
In return for your commitment to being a part of this important work, you'll benefit from a comprehensive programme of support and development leading to an Academy Certificate in ALS Facilitation.
Find out more