If you work anywhere in the health service and want to feel more able to deal with the daily challenges of working in healthcare, more equipped to care for patients and lead services and to provide leadership for those around you that supports them to do their job better the Edward Jenner programme is for you.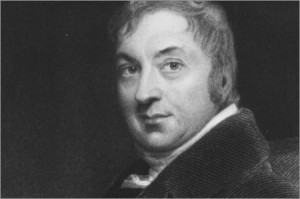 Edward Jenner is known around the world today as the father of immunology. His ground-breaking work with the smallpox virus is a testament to the power of the individual to make a lasting difference to countless people.
Enterprising, enlightened and tenacious, his legacy to modern medicine has touched millions of lives and secured his place in global history: thanks to his efforts, smallpox was eradicated in 1979, and his work continues to pave the way for modern immunology.
Overview
This accessible programme is a free online learning and development package designed to give you confidence and competence in your role.
Designed by clinicians working on the frontline of care, it is highly practical and patient-focused – making it a valuable resource for all staff who want to build a more compassionate NHS.
Designed to help you use your own experiences as part of your learning process, self-assessment in key leadership areas and continuing professional development.
A flexible resource: learn in your own time at your own pace.
Am I eligible?
The Edward Jenner programme is aimed at staff in all roles within healthcare. It is especially applicable to those who are newly qualified, new or returning to a role and aspiring leaders. However, it is relevant to all healthcare staff (including managers, leaders and non-professional staff) who will find it beneficial – particularly the tools, frameworks and concepts included.
You are:
From any clinical or non-clinical background
Newly qualified clinician
New to/returning to a clinical role
Aspiring leader
You have:
Experience of working in healthcare
A desire to improve your knowledge and skills
Programme details
There are 20 sessions and an introduction session:
Session 01 Introduction to The Edward Jenner Programme, Leadership Foundations.
1.1 Developing self-awareness
1.2 Managing yourself
1.3 Continuing Personal Development
1.4 Acting with Integrity
2.1 Developing networks
2.2 Building and Maintaining Relationships
2.3 Encouraging Contribution
2.4 Working within Teams
3.1 Planning
3.2 Managing Resources
3.3 Managing People
3.4 Managing Performance
4.1 Ensuring Patient Safety
4.2 Critically Evaluating
4.3 Encouraging improvement and innovation
4.4 Facilitating Transformation
5.1 Identifying the contexts for change
5.2 Applying Knowledge and Evidence
5.3 Making decisions
5.4 Evaluating impact
How long?
Approximately 30 – 40 minutes per session, depending on individual learning styles.
21 sessions in total: 4 per domain plus an introduction session.
Time to complete 'Optional Activities' and 'On-going activities' is not included in the session timings.
When and where?
Wherever suits you best
Access the resource in your own time, at your own pace
To receive an award in the foundations of leadership you must complete all of the 21 sessions.
Register now