No matter what your NHS profession, If you're looking to move into your first recognised leadership or team management role, or have recently done so, and you want to do more to champion compassionate patient care, then this programme is for you.
Applications for the Mary Seacole programme are open.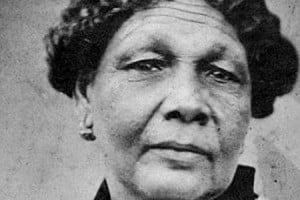 "Mary Seacole (1805-1881) was a Jamaican woman who battled discrimination to become a pioneer of modern nursing: loving, determined, and resourceful, she worked tirelessly to bring practical, compassionate care to frontline troops during the Crimean War and around the world.
Taught to care for wounded soldiers from childhood, but without any formal training, 'Mother Seacole' pushed the frontiers of emergency care: skilfully caring for soldiers during the deadliest outbreaks of cholera and under open fire. The cramped and dirty conditions of the trenches led her to establish the 'British Hotel', giving much needed respite to sick and wounded troops.
Her work is a lasting reminder that healthcare means much more than treatment and cure – and that the individuals in the frontline of care have a powerful legacy to leave. She remains an enduring symbol of the welcoming spirit, selflessness and dedication upon which our NHS was founded."
The Mary Seacole programme – Leading Care I is a professional leadership programme, which leads to a recognised academic qualification. As this is a postgraduate certificate, you need to be prepared for the level of commitment the programme involves through personal study, face to face workshops and assessments.
Overview
This programme will transform your natural empathy and resilience into an inspiring, practical and resourceful leadership style – and make you a prime candidate for your first recognised leadership role.
You will boost the skills needed to be a great leader, including inspiring others, making informed decisions and focusing even more on the patients, service users, carers and families you support, while learning how to make the NHS values even more central to your daily role and working environment.
This flagship programme has been created by internationally renowned business and academic experts: The Open University (renowned provider of distance learning and world class triple-accredited business school) and Hay Group (global experts in leadership development).

You do not need a degree to access this programme.

It's a fully accredited programme leading to a Postgraduate Certificate in Healthcare Leadership –boosting your career prospects in the NHS.
The strong practical focus means you can apply your new skills immediately, making a difference for your colleagues as you learn.
Learning is delivered through a combination of face-to-face and online learning to fit around your schedule.
You will be guided by a personal tutor who as well as being a subject expert is a specialist in supporting learners to combine learning with busy lives.
This is one of a suite of progressive leadership programmes that will help you progress your career up the NHS.
Having successfully completed this programme you will gain credits to exempt yourself of the first 7 months of the Elizabeth Garrett Anderson – Leading Care II programme, leading to an MSc in Healthcare Leadership.
Apply now
Eligibility criteria
The Mary Seacole programme – Leading Care I is aimed at people who are in, or are thinking of applying (within a year or so) for their first formal leadership or team management position; you might be in a clinical or non-clinical role. You will need to have the support from your line manager to be eligible to apply and be able to attend all face-to-face workshop sessions.
You will need to have either:
• One of the following qualifications: a bachelor's degree, masters degree, nursing or doctor qualification, professional or vocational qualification at QCF level 6, or chartered status from chartered body. You will be asked to upload a copy of your certificate with your application.
or
• Relevant work experience: To check that your experience makes you eligible, you will need to complete and submit this form providing details with your application.  Do take particular care and attention when doing this as this will be the way that your suitability for the programme is assessed. When you've completed the form you will need to print it and get a signature from your line manager then scan it ready to upload as part of the application process. We need to know what kind of work you have done and particularly where it might have involved:
- management  of  people and or processes
- where you have been involved, even in a small way, at looking at ways of improving and doing things differently
- how you have identified and taken opportunities to develop additional skills.
Please also note on the form any professional and vocational qualifications that you have gained. Combined with your work experience, these will also contribute to your eligibility. Additional guidance is available here.
If there are more applicants than places in any area, a local prioritisation process will be applied. This means you may be eligible for the programme and not be offered a place. It is therefore vital that you have discussed your attendance with your manager and are certain that this is the right development activity for you.
If you are using relevant work experience to support your application, the form you submit is reviewed by the Open University who will make a decision on whether you are eligible. The decision on this lies with them. Your organisation cannot override a decision not to offer you a place.
Time commitment
The programme consists of nine units studied through the year.  You should expect to spend ten to 12 hours studying each week.
You'll be reading articles, watching videos and taking part in discussions, all designed to stimulate your thinking and help you to develop as a leader.
As well as studying online, you will attend six face to face workshop sessions with fellow participants. This is a compulsory part of the programme and so you must be able to attend all six sessions. The dates of these are set according to which tutor group you are in and so you won't be able to choose which date you attend on.
Please note that although these workshops are regional, there will be some travel involved. You will be allocated to a tutor group based on the postcode of your workplace NOT your home address.
You will be informed of the specific dates you will need to attend when your place on the programme has been confirmed, but for now please keep free all the dates listed below.
Applications for the Mary Seacole programme are currently for the autumn 2014 intake only.
We are not accepting applications for deferred places. Attendance at all face to face events is compulsory, so if you cannot make the dates listed, please do not apply for the programme this time but look out for the next intake in spring 2015.
Face to face workshop dates for autumn 2014 intake:
1. One day on Saturday 25 October or Saturday 1 November 2014 (programme induction)
2. One day on a weekday in the period 7 November to 28 November 2014
3. One day on Saturday 31 January or Saturday 7 February 2015
4. One day on a weekday in the period 13 April to 24 April 2015
5. One day on Saturday 9 May or Saturday 16 May 2015
6. One day on a weekday in the period 7 September to 18 September 2015
Gaining your manager/sponsor's support
You must have the full support of your manager/sponsor to attend the programme. Ideally, you should have had an appraisal or similar talent conversation within the past year where your aspirations to develop into a leadership position were discussed and agreed, but we recognise that formal appraisals may not have taken place for everyone.  Please make sure you have had a discussion with your line manager around this before completing the application form.
Applications always exceed places available so in some regions a priority application processes may also apply. Also in some regions you will not be able to apply unless you first have the agreement of your line manager, and then also are supported corporately by the identified lead in your organisation.  Please check the position locally before applying.
Your authorising manager/sponsor is the person who can agree to your attendance, authorise your study leave and is able to underwrite the programme costs should you withdraw before completion. Study leave includes six days when you will attend face to face workshop sessions in your region. There is also additional learning time which is estimated at ten to 12 hours a week. The additional learning time is a combination of online learning and working on a real work-based service improvement project that you will choose and agree with your line manager. In all cases, your line manager/sponsor will need to confirm their support.
Assessment
To gain the Postgraduate Certificate in Healthcare Leadership you will need to complete and pass five assessments. These are written assignments consisting of:
•             two assignments of 2,000 words each
•             two assignments of 3,000 words each
•             one final assessment of 4,000 words.
All assessments will focus on your leadership and the improvements you want to make. You will be asked to think and write about how you are developing your own leadership and how you have approached the identification, planning, leadership and evaluation of the improvement you have chosen to lead.  You will of course need to set aside time for this work, but you will find helpful guidance on the website and in the course and your tutor will be available to discuss your approach to the assignments so that you can get the most out of the experience.
Costs
Although the cost of the programme is covered centrally in most cases, this does not mean the programmes are free. If you withdraw from or be unable to complete the programme your organisation will be expected to cover  the full  costs incurred by the Academy (£5000). This is why it is important that you have full support to attend the whole of the programme, which includes the face to face workshop sessions, and supporting your workplace project.  If you need to withdraw in the time period between being allocated a place and the start date, we will endeavour in all cases to fill your place from the waiting list. In all cases we would expect 4 weeks notice in order to be able to reallocate the place.
Application closing dates 
After the closing date for your area you can still make an application but this may be carried forward to the next intake.
| | |
| --- | --- |
| Area where your employing organisation is based | Mary Seacole closing date |
| North East | Applications are now closed |
| North West | Applications are now closed |
| Yorkshire and Humber | Applications are now closed |
| East Midlands | Applications are now closed |
| West Midlands | Applications are now closed |
| East of England | Applications are now closed |
| London | Applications are now closed |
| Kent, Surrey, Sussex | Applications are now closed |
| Thames Valley Wessex | Applications are now closed |
| South West | Applications are now closed |
| National | Applications are now closed |
Apply now