Contents
Programme structure
Based on the principles of self-managed learning, the Nye Bevan programme is designed to mirror some of the challenges of working at executive director level and requires you to take responsibility and accountability for the areas you choose to focus on.
The programme is delivered in the following stages: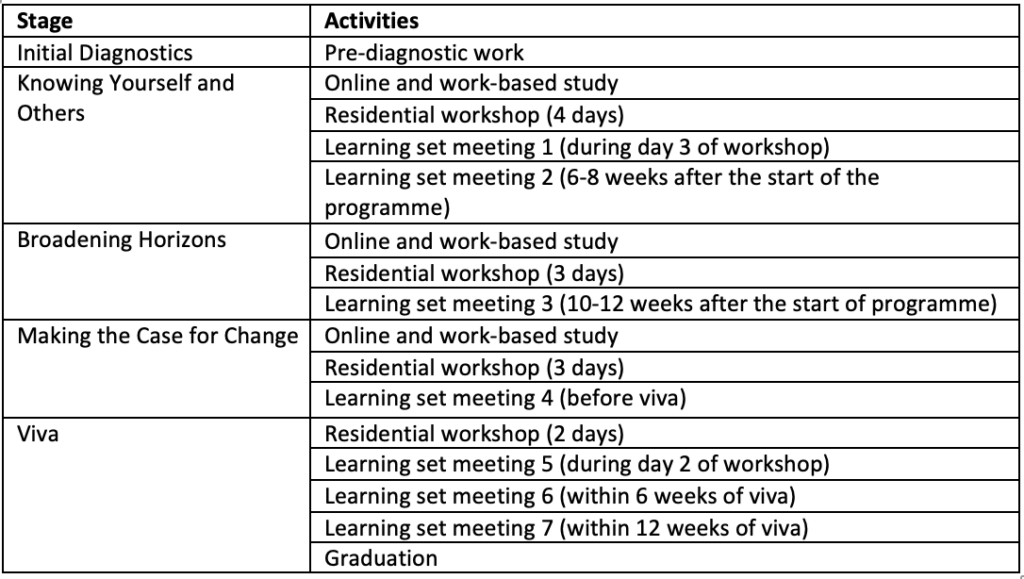 There are three core learning methods on this programme:
1. Work-based learning – This takes the work you are already doing and uses it as the basis for your learning. It focuses your attention on what is practical and helps to lighten the study workload as some of the learning is within your day-to-day job.
2. Face-to-face learning at:
Workshops – There are four residential behavioural development workshops during the course of the programme based at the NHS Leadership Academy in Leeds. They focus on your personal and behavioural development through face-to-face group work, experiential and simulation learning activities and social networking opportunities.
Learning sets – Your learning set provides you with a forum to explore the links between individual, group and organisational dynamics to equip you with the practical skills to craft your leadership role, style and skills. Your learning set meets seven times during the programme for full day working sessions.
3. Online via the virtual campus – The virtual campus is where you can find all the resources you'll need for your studies. It provides a range of different learning formats such as e-learning nuggets, simulation events, webinars, videos, psychometric assessments, surveys, electronic journals and books, tutorial and discussion boards, learning journals, social networks and more.
You are required to commit at least 15 hours a week to the programme, with 18 out of office days being required for face-to-face meetings during the one-year period.
An outline of the residential workshops is as follows:

---
Assessment
To pass the Nye Bevan programme, you'll have to demonstrate your readiness to make the principles of the NHS Constitution a reality for patients, carers and staff. This means evidencing that you are ready to lead in a system and take action that actively promotes equality – that your actions, behaviour and decisions are congruent with the notion that leadership in the NHS, especially at executive levels, means patient care, staff engagement and taking responsibility for developing and engaging a diverse workforce.
Learning set members will provide each other with support and challenge as they progress through the programme. Your learning set members will also act as internal examiners, reviewing submissions and providing formative feedback.
The three elements which you'll be required to submit will be peer assessed by your learning set, reaching pass or fail judgements and ultimately deciding with the learning set adviser, which set members are recommended for the NHS Leadership Academy Award in Executive Healthcare Leadership.
Below is a breakdown of the elements which are to be submitted throughout the 12-month Nye Bevan programme.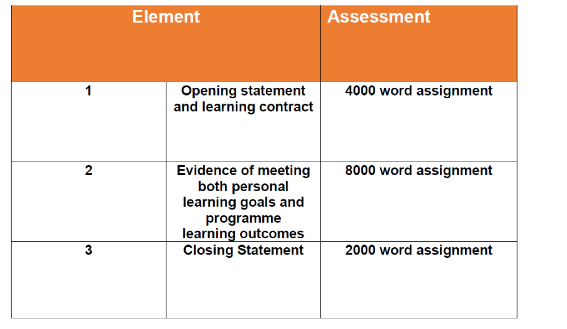 ---
The programme is fully accredited, leading to an NHS Leadership Academy Award in Executive Healthcare Leadership.
If you have questions about any of the above, or want to talk to us about your learning needs, please contact our friendly team by email at [email protected]